Wicki Stone - Premier Suppliers Of Landscape and Building Stone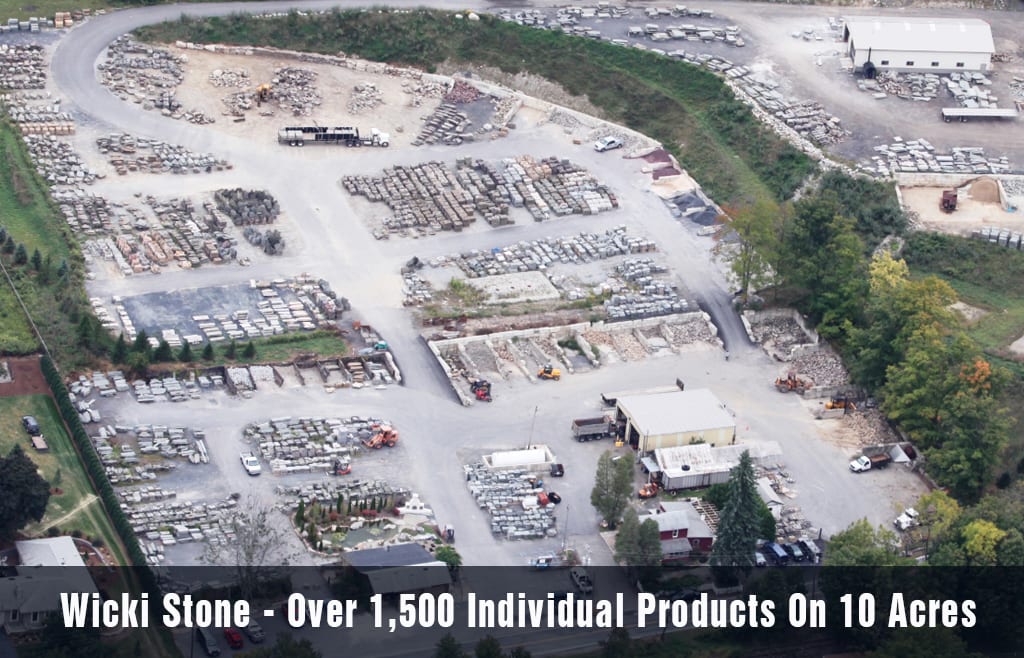 We carry a wide selection of building and landscape stone in 13  different product categories (see all 13) on our 10 acre New Jersey site. We have one of the widest selections and deepest on-site inventories of any stone yard in the tri-state NJ, PA, NY areas, and we deliver daily to the tri-state area and nationwide. If you require stone for a building or landscape project we urge you to come visit us.
See All Our Products
We offer the following services; stone cutting, stone shaping including radius cuts, rock facing, and bull nose edges, thermal finishing, stone splitting. and stone sourcing. We have one of the deepest networks of stone suppliers in the northeast and we can find and deliver stone for special projects, commercial work, restoration work, public projects and more.
Learn More About Our Stone Services
Explore the latest products we carry and the projects we are involved in our stone news section. We are fortunate to carry one of the widest inventories of stone in the tri-state New Jersey, New York, Pennsylvania areas and we are constantly being offered new products - we'll introduce them here. And we are involved in unique stone projects we will detail here.
Read More