Their web site says that "Cording Landscape Design is a full service design, construction, and maintenance firm. We pride ourselves on being involved from the initial design consultation, through the completion of construction, to continual detailed garden enhancements."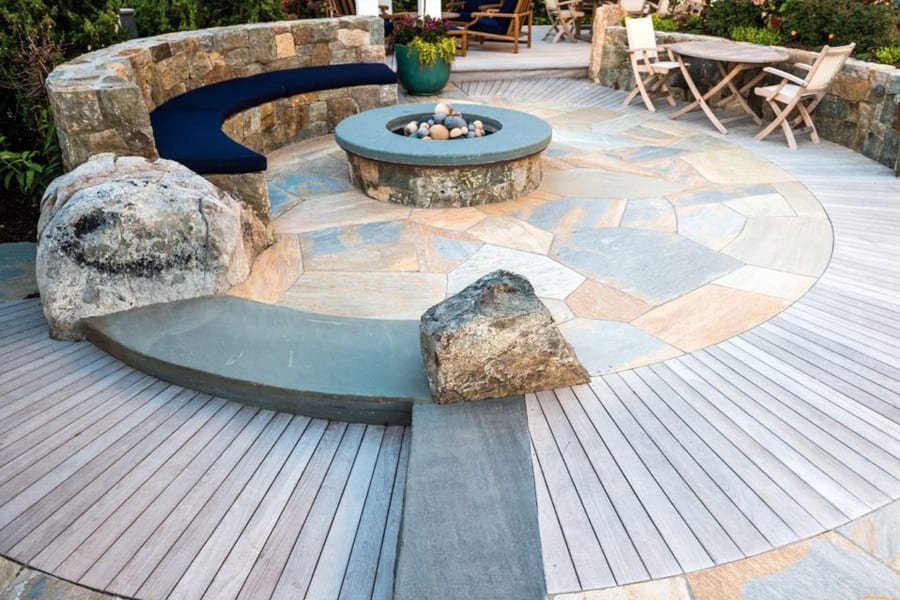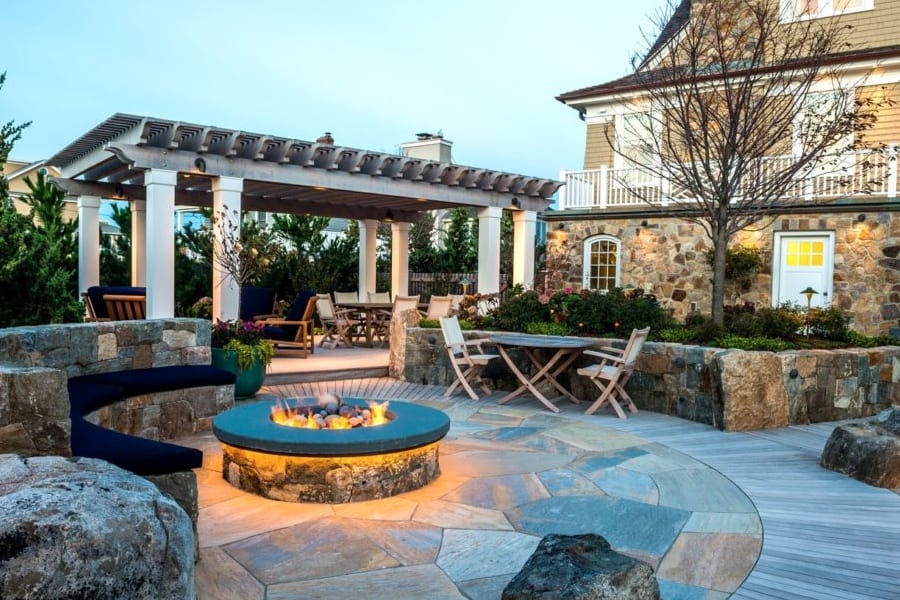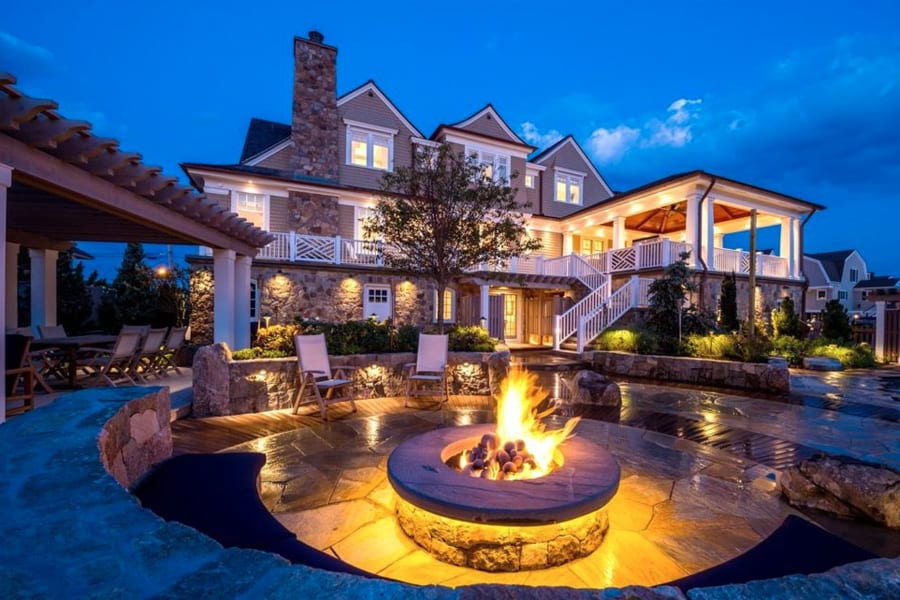 Rockwater works dry stream beds as well as they do water features. PA Colonial Boulders, River Rounds, and large specimen River Round Placement Rocks make a beautiful stream bed. Notice the simplicity of the plantings - Iris, Dwarf Bamboo and Japanese Garden Junipers perfectly compliment the hardscape.
Rockwater built the water garden at our New Jersey stone yard. Once again the use of rock and water come together to create an environment that is hard to duplicate with any other combination of materials. To be at our stone yard on a nice summer Saturday, to see families come in to shop and then to see how children are pulled to, and fascinated by our pond - is to understand the power of combining rock and water.