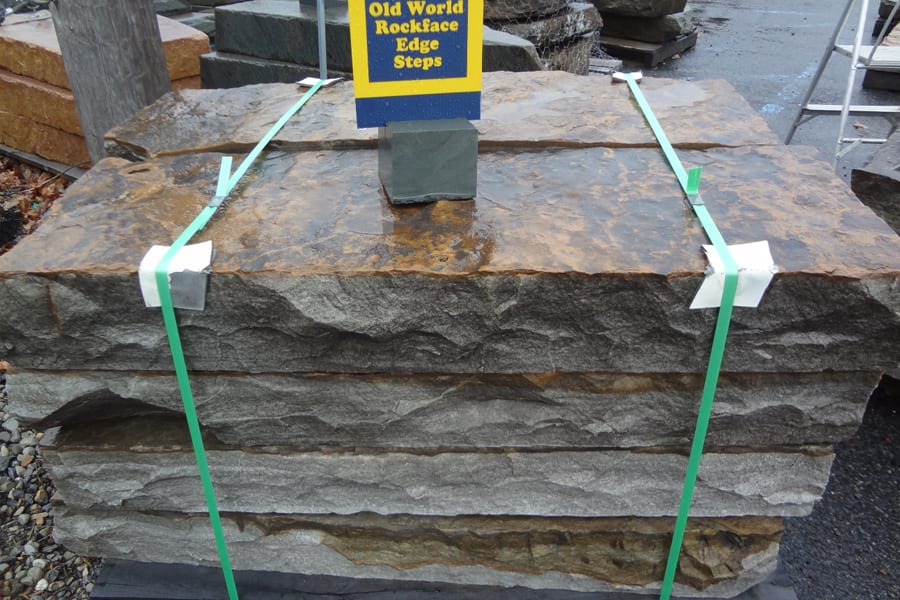 Old World Natural Stone Steps Description and Details
Old World Natural Stone Steps
Guillotine snapped for reasonably straight edges. Edges remain slightly rough as does top and bottom surfaces. Wonderfully natural looking but no where near as irregular as some of our steps.
Surface color is a golden brown - edges tend to be gray
All sides are guillotine snapped for reasonable straight edges. Top and bottom steps slightly rough.
6" riser heights. 4 feet wide, 18" deep, per step
Frequently Asked Questions
In most cases a machine is required to move a step, and certainly required to move a whole set. Each step can weigh several hundred pounds with some steps easily weighing 400-500+ pounds. A skid-steer loader is one of the most frequently used machines for moving steps into place. If you have never done this before we highly recommend you consult a professional. Excavators, Masons and Landscapers are the types of contractors who have experience moving stone this large.
Similar Products - What Goes With This Stone?
This is the only product we sell in the Old World family.