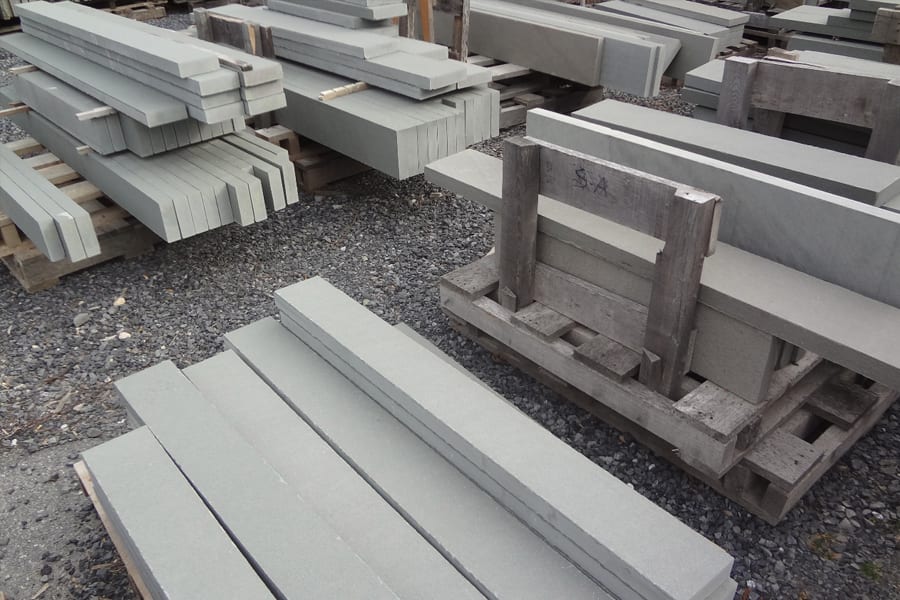 Building Sill, Fireplace Mantles and Hearths Description and Details
Bluestone sills, hearths or mantles - could also be custom cut from a bluestone stair tread.
Sawn and then heated treated to add texture these are clean, beautiful pieces of stone.
Silvery blue although some select pieces may have subtle earth tone accents.
Sawn all 6 sides and then heat treated to smooth the stone and add a slight texture.
If you include stair treads as potential pieces for a custom hearth or mantle, in addition to the pre-cut sills, we have a very large assortment of sizes - literally dozens of sizes to choose from.
Frequently Asked Questions
Yes we have an on-site fabrication facility with a stone saw so we can custom cut to your specifications.
Yes - it will cost extra but rock face finished can be done at our in-house fabrication facility.
Similar Products - What Goes With This Stone?
Bluestone is a large family of stone at Wicki Stone. We also carry
Bluestone Wall Stone - multiple forms
Bluestone Walkway and Patio Stone
Bluestone Building Stone
Bluestone Steps - Multiple Types
Bluestone Bridge and Dive Rocks