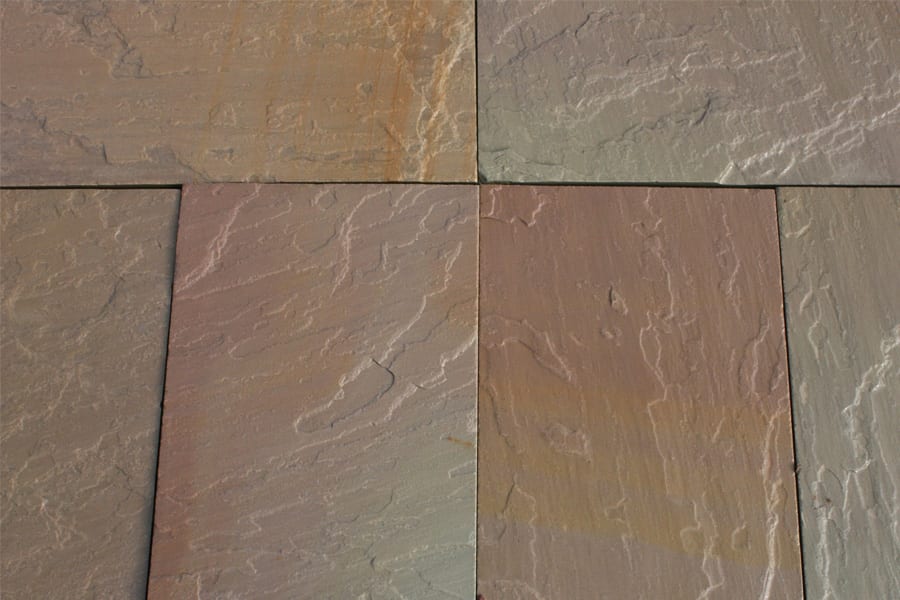 Long Description
A uniquely colored walkway and patio stone selection from Wicki Stone. Colors are not easily described. Can be any combination of gray, tan, rust, copper and brown. This is easy stone to work with.
Frequently Asked Questions
We strongly prefer that you buy a whole pallet, however there is typically an open pallet in the yard and you can pick individual pieces from that pallet. We do not allow customers to open new pallets and then mix and match pieces (for size or color) from more than one open pallet.
There are 2 basic bluestone colors - Blue-Blue and Full Range (sometimes call Off Color). Blue-blue includes only the bluish-silver tones of bluestone, where Full Range Color (Off-Color) brings in earth tones like brown, rust, tan, even green.
Vivamus et ullamcorper leo. Mauris eleifend ornare mi. Etiam at orci sollicitudin orci commodo accumsan eget et ligula. Nam congue pellentesque diam, mollis vestibulum enim elementum nec. Ut ultricies ullamcorper justo a ornare. Ut quis rhoncus odio. Sed eget massa nec nisi sollicitudin bibendum vitae eget magna. Fusce vestibulum sapien et odio vestibulum viverra. Sed eu lobortis nunc. Nunc fermentum at augue luctus consequat. Sed aliquet ullamcorper odio nec fermentum. Vivamus ut est at justo molestie iaculis.
Similar Products - What Goes With This Stone?
Wicki Stone carries these products that match or compliment full range color, sawn thermal finish Bluestone
Bluestone steps and treads
Bluestone wall stone
Bluestone building stone
Karney® steps, wall stone and building stone
Have Questions? Please call us at 908-637-6004 today
We sell over 1,500 different products in our yard, and we are constantly introducing new products. We can't show everything we sell on this site so please call if you have any questions or don't see what you are looking for. Or email us below.