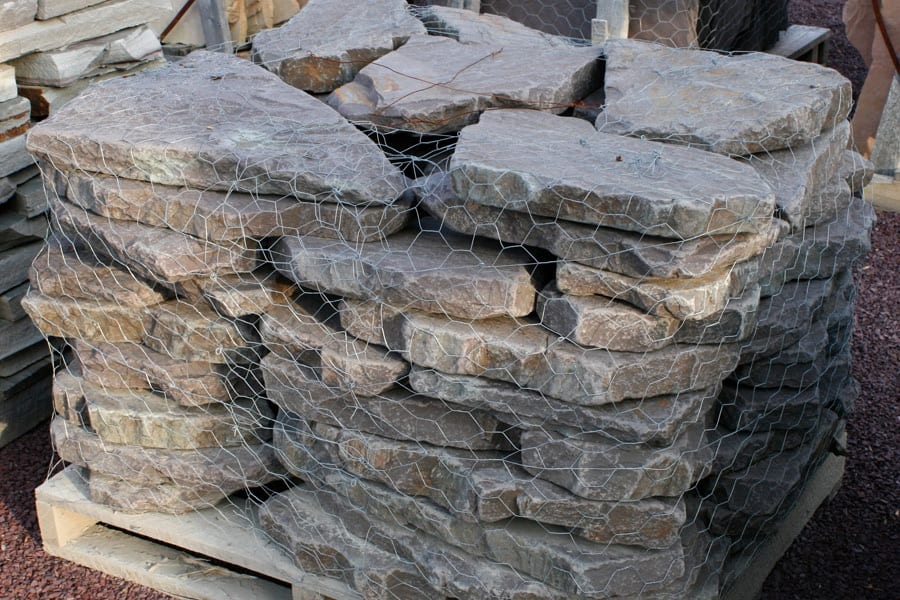 Long Description
Bluestone is so varied in color that the name makes no sense at times. This is an example. The color is sometimes described as chocolate purple. It is very unique and instantly provides a classic, aged, weathered look to any application. Tumbled edges add to the character. Very hard to find at times but we strive to stock it.
Frequently Asked Questions
We strongly prefer that you buy a whole pallet. We do not allow customers to open new pallets and then mix and match pieces (for size or color) from more than one open pallet.
Pieces are typically 2-3" thick, and average coverage of a pallet of this thickness is roughly 60 square feet.
Similar Products - What Goes With This Stone?
Wicki Stone does not carry any products that directly match Tumbled Lilac Bluestone Irregular Walkway and Patio Stone.
Have Questions? Please call us at 908-637-6004 today
We sell over 1,500 different products in our yard, and we are constantly introducing new products. We can't show everything we sell on this site so please call if you have any questions or don't see what you are looking for. Or email us below.