Waterfall Spill Rocks are the rocks that water cascades off of in a waterfall or water garden. You can use one spill rock or a cascade of spill rocks to direct water down and into the pond. Spill rocks can also be used as fake waterfall tiers in a dry stream bed landscape. Spill rocks are sometimes flat and sometimes very mounded, but all are chosen at Wicki Stone for their potential to allow water to run off their surfaces. We carry an extensive selection of spill rocks at Wicki Stone.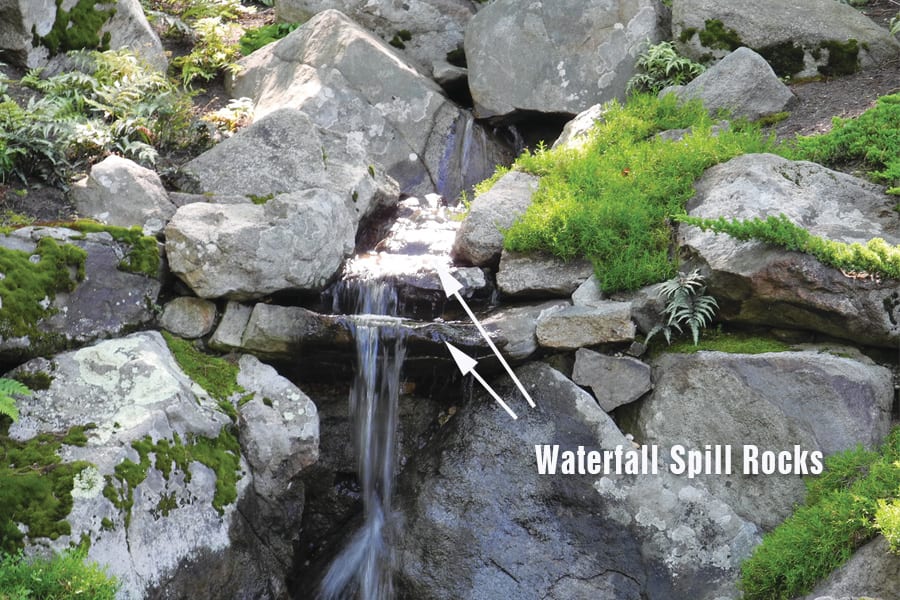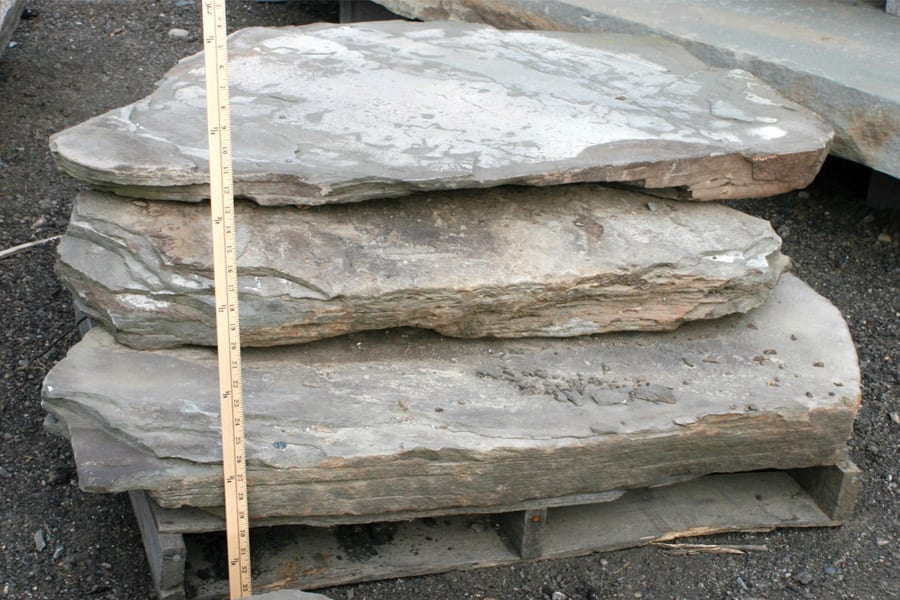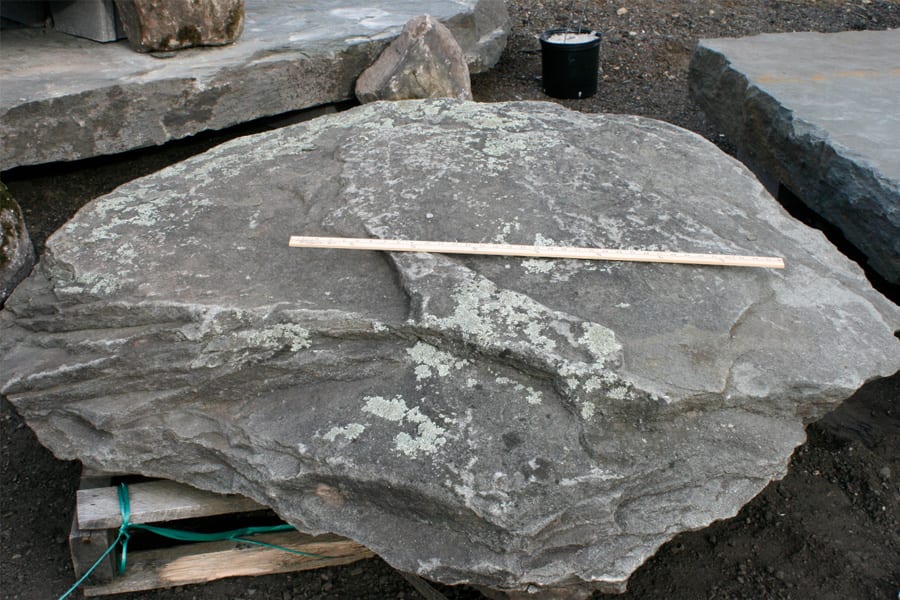 Spill Rock Definition, Description and Details
Spill Rocks. We carry Spill rocks in many different types of stone including Bluestone, Karney®, Rainbow, PA Colonial, and more so you can specify Karney Spill Rocks, etc..
Stone picked for its ability to move water down a waterfall or imply that in a dry stream bed. Spill rocks can be flat, mounded or angular - all they have to do is allow water to move over and down them.
Depends on the stone but most Spill rocks are either some variation of gray our brown with the exception of Rainbow which has southwestern colors.
Spill rocks are most often completely natural stone found in fields or quarries and are not processed in any way. They can be smooth or wildly contorted with nooks and crannies.
Depends on the piece. Spill rocks can be very small and easily moved by one person, or large, sometimes very large and must be moved by a machine. So coverage depends on the piece. In addition, you may need several spill rocks in a project if you want a multi-level cascading effect.
Either by the individual piece (most often pieces on pallets) or by weight if you choose spill rocks from our boulder piles. In addition, stone steps that are sold by both weight and square footage can serve as spill rocks, as can numerous types of irregular stone pallets.
Frequently Asked Questions
We carry from very small to extremely large. In a small water garden or dry stream bed we sell loose stone where you could literally buy 1 small piece that is easy for one person to carry. Other the other scale we sell very late rocks that require heavy machinery to move. And we sell everything in between. We sell numerous types of stone that can be used as spill rocks including irregular walkway and patio stone, stone steps, boulders and moss rock. Sizes in most of these stones can also range from small to large.
PA Colonial, Bluestone, Karney®, Moss Rock, Rainbow and others. We carry a wide selection of spill rocks in variety of sizes.