We define Full Size Veneer Building Stone as any suitable stone that is at least 3 inches thick or thicker. All full size veneer stone needs a foundation shelf (a ledge - most often concrete - that is part of the foundation or in some cases poured as a separate section of concrete that is tied to the foundation) to support the weight of the stone. The stone cannot be held up by vertical building walls - it is too heavy. Wicki Stone quarries and then splits or shapes our own stone into a unique collection of full size building stone veneer. We currently offer 9 full size building stone choices and we do carry several additional types of full size stone from other sources that can be quickly special ordered..
Indian Hill Full Size Veneer Building Stone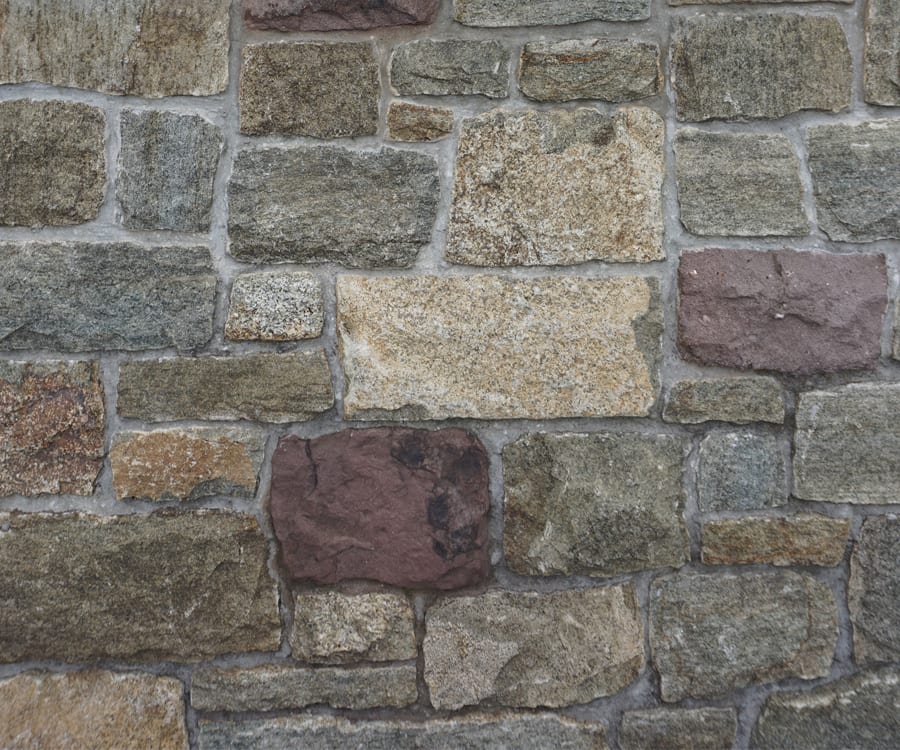 Description
We take natural stone typically in boulder form and guillotine snap 1 or more faces to create rough squares and rectangles of this native northeastern U.S. stone. The snapping process reveals the interior colors of the stone which tend to gray bases with accent pieces that include tans, rusts, and browns (note the burgundy pieces are actually Brownstone Splitface accents mixed in with Indian Hill Splitface on this display panel).