Bronte Walkway and Patio Stone
Bronte Walkway and Patio Stone is different than any other stone we offer. The colors are extremely hard to describe but after a rainfall, when the stone is wet - the colors are almost metallic. Like a bubbling broth of copper, brass with gray tones. The stone is absolutely beautiful and unique. We have matching stone steps. Bronte Walkway and Patio Stone could be particularly appealing around a spa or hot tub area. The stone is textured so it is not slippery. Looking for something different? Bronte Walkway, Patio Pool and Porch Deck Stone could be it!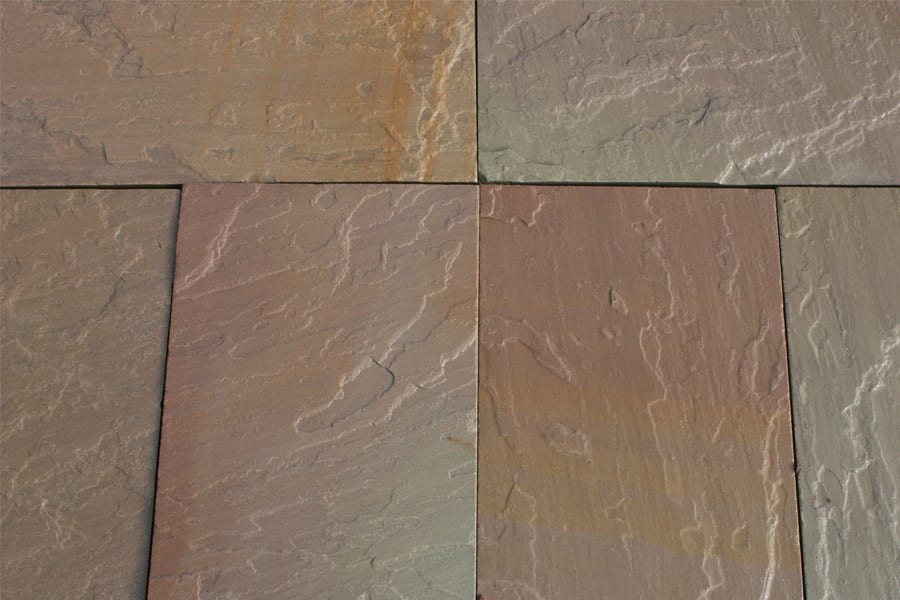 Long Description
A uniquely colored walkway and patio stone selection from Wicki Stone. Colors are not easily described. Can be any combination of gray, tan, rust, copper and brown. This is easy stone to work with.
Frequently Asked Questions
Similar Products - What Goes With This Stone?
Wicki Stone carries these products that match or compliment Bronte Walkway and Patio Stone
Bronte Steps
Bronte Treads
Have Questions? Please call us at 908-637-6004 today
We sell over 1,500 different products in our yard, and we are constantly introducing new products. We can't show everything we sell on this site so please call if you have any questions or don't see what you are looking for. Or email us below.