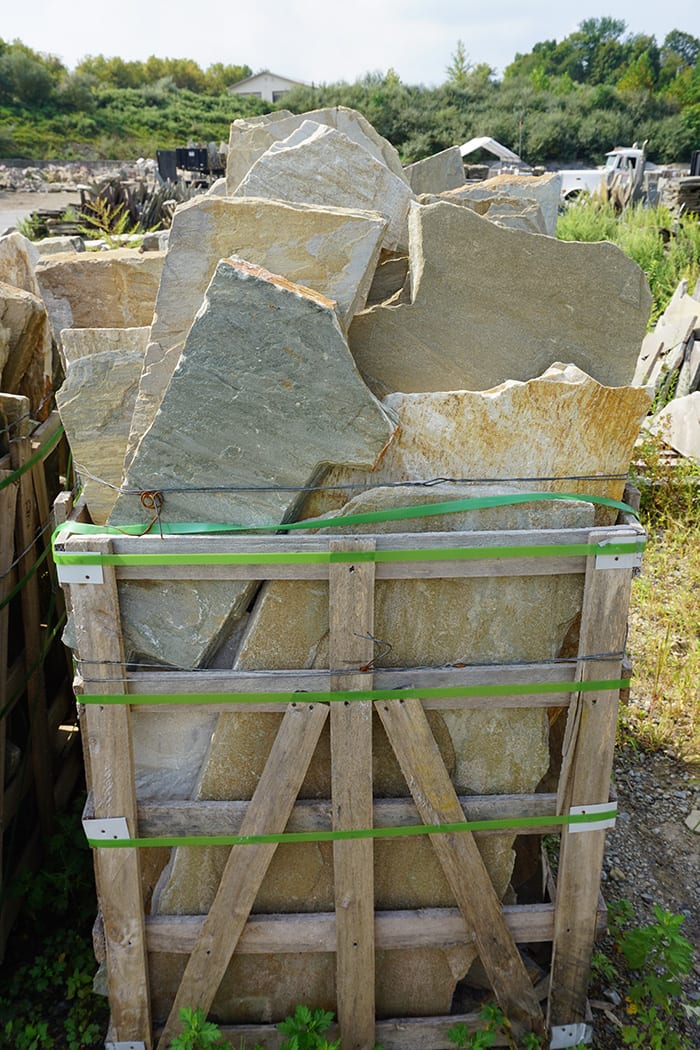 Long Description
Norwegian Buff is a classic, rugged, colorful stone choice for irregular walkways and patios. Not an easy color to describe - primarily light brown to tan, but White, Gray and Darker Brown can all have prominent roles in the overall color of a piece. This is very large stone and cannot be handled by one person. Strikingly beautiful, especially when wet - this is a classy stone.
Frequently Asked Questions
Similar Products - What Goes With This Stone?
Wicki Stone does not carry any products that directly match Norwegian Buff Irregular.
Have Questions? Please call us at 908-637-6004 today
We sell over 1,500 different products in our yard, and we are constantly introducing new products. We can't show everything we sell on this site so please call if you have any questions or don't see what you are looking for. Or email us below.