Apple Creek Blue Wall Stone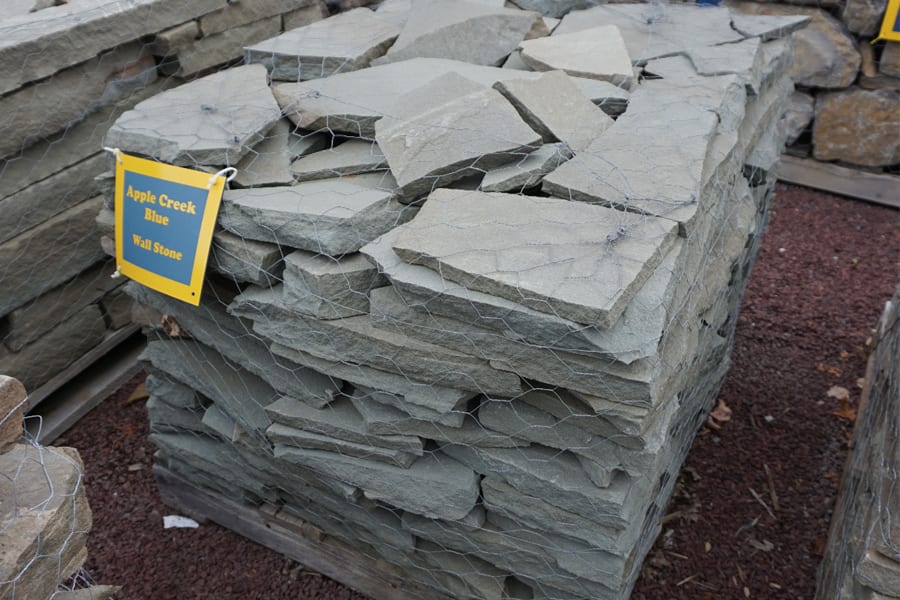 Apple Creek Blue Wall Stone Description and Details
Apple Creek Blue - Palleted Wall Stone
Silvery gray bluestone-like colors. Produces strikingly beautiful walls.
Blue-gray with occasional earth tone accent colors
The stone is natural, and not processed in any way. The surface is slightly rough.
A typical pallet of wall stone covers 18 to 20 square feet per pallet of wall surface area. A pallet produces a wall 2' high and 9-10' feet long - or any combination of height / length that equals 18 to 20 square feet.
Frequently Asked Questions
Similar Products - What Goes With This Stone?
Apple Creek Blue so closely resembles bluestone that it goes well with the entire bluestone family of products we sell.
Bluestone Steps
Bluestone Building Stone
Bluestone Bridge and Dive Rocks
Bluestone Walkway and Patio Stone - multiple types