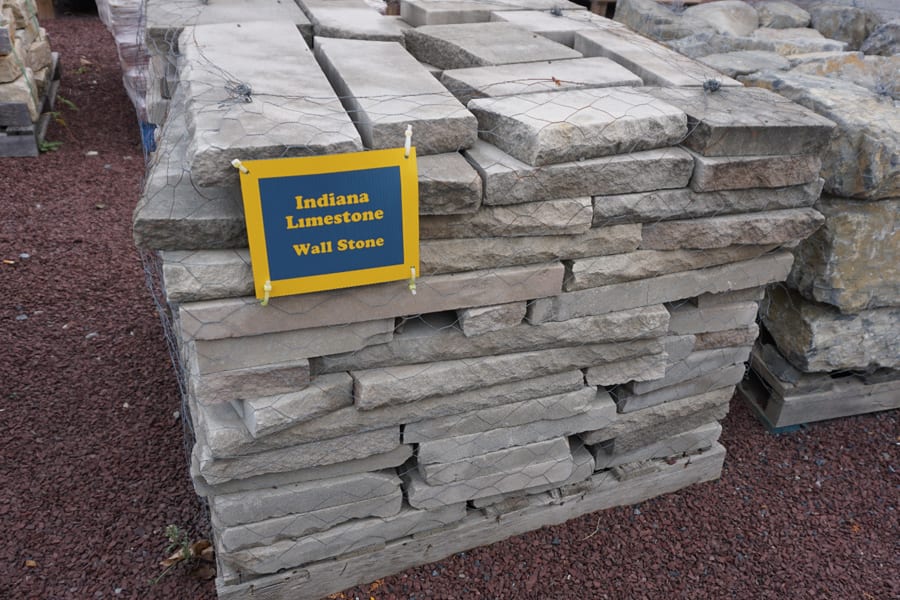 Limestone Wall Stone Description and Details
Limestone - Palleted Wall Stone
Traditional limestone slabs snapped on a stone guillotine into straight edged pieces that are extremely easy to work with by wall stone standards. Whitish gray colors. Goes great with limestone treads which we carry as well as our limestone walkway and patio stone.
Guillotine snapped to produce at least one straight edge (typically two or more straight edges). Guillotine edges remain slightly rough for a textured look, top and bottom are very smooth.
A typical pallet of wall stone covers 18 to 20 square feet per pallet of wall surface area. A pallet produces a wall 2' high and 9-10' feet long - or any combination of height / length that equals 18 to 20 square feet.
Limestone Wall Stone Photo Gallery
Frequently Asked Questions
Similar Products - What Goes With This Stone?
Limestone is a large family of stone at Wicki Stone. Not only do we carry palleted wall stone, we carry;
Limestone Steps
Limestone Treads
Limestone Walkway and Patio Stone