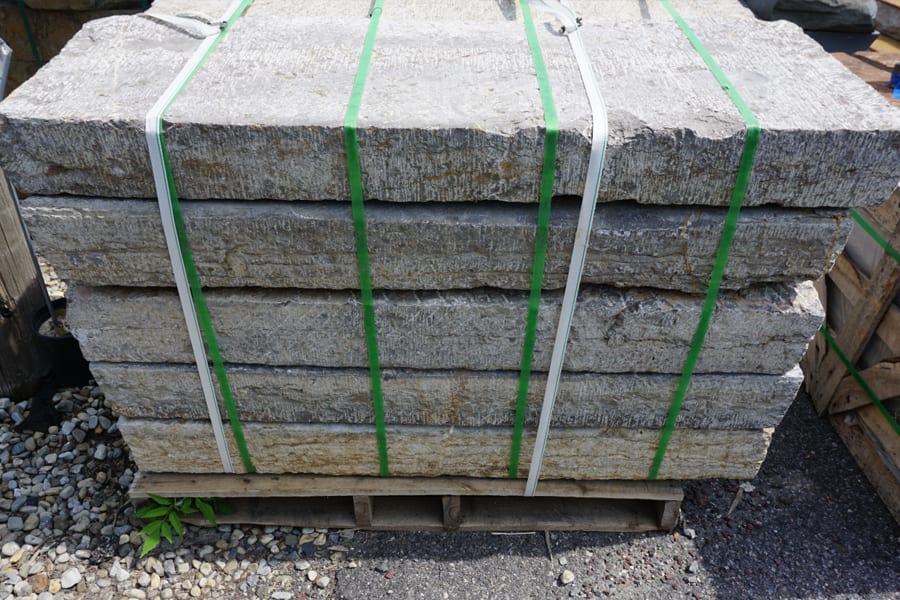 Reclaimed Limestone Natural Stone Steps Description and Details
Reclaimed Limestone Natural Stone Steps
Beautiful blocks of limestone in step form. Instantly adds a classic aged look to any landscape
Light gray with some accent colors and markings.
Roughly straight edges with some irregularities that add character,
Most steps have roughly 5" riser heights. Length and width are highly variable and depend on the set. It is not uncommon for each step in a set to be 4+ feet wide, 18" deep, and 5" tall, but that can vary slightly.
Frequently Asked Questions
Similar Products - What Goes With This Stone?
We don't have any other stone that exactly matches this limestone but it does go with;
Limestone wall stone
The entire Bluestone family of products