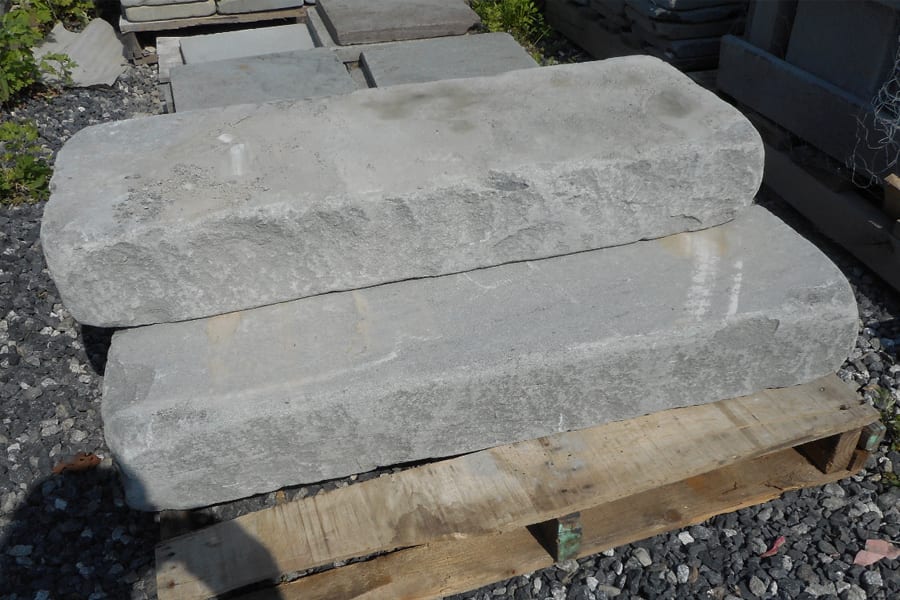 River Washed Bluestone Natural Stone Steps Description and Details
River Washed Bluestone Natural Stone Steps
Guillotine snapped for reasonably straight edges and then tumbled to produce softened, aged looking edges. Instantly provides an aged, weathered look.
Silvery blue although many steps have earth tone accents or strong earth tone hues.
All sides are guillotine snapped for reasonable straight edges. Top and bottom steps are smooth but not slippery. Edges are softened by tumbling.
Most steps have roughly 6" riser heights. Length and width are highly variable and depend on the set. It is not uncommon for each step in a set to be 3-4 feet wide, 2 - 3 feet deep, and 6 to 8" tall, but that can vary widely. We have some sets that are much longer, and certain sets can have significantly smaller lengths and widths.
Frequently Asked Questions
Similar Products - What Goes With This Stone?
Bluestone is a large family of stone at Wicki Stone. We also carry
Bluestone Wall Stone - multiple forms
Bluestone Walkway and Patio Stone
Bluestone Building Stone
Bluestone Treads
Bluestone Bridge and Dive Rocks