Tundra Gray Marble Stone - Walkway And Patio Stone - French Pattern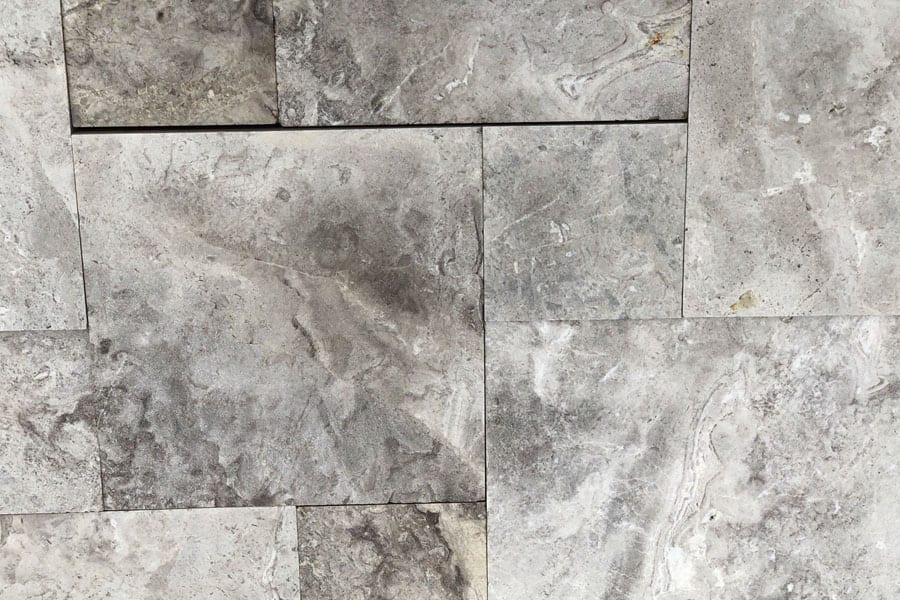 Long Description
This is marble (Marble begins life as limestone, which is a soft stone made primarily of calcite. Under heat and pressure caused by magma or the tectonic plates, this limestone begins to recrystallize, changing the texture of the rock and causing the calcite crystals to grow and interlock. link). This is a marble that works great outdoors in walkways, patios, pool decks porch decks, spas, kitchens and more). The stone is a lighter color - distinctly white to many people and so it does not get as hot as a darker stone. This is great for areas with full sun and little air circulation - darker stone can get uncomfortably hot). The French pattern consists of a limited number of sizes. 4 or 5 different sizes allows you to create a repeating or random pattern that more closely resembles tiles, rather than a traditional uniform pattern stone finish. The stone is slightly textured on the surface to reduce how slippery it is when wet. The color veins, gradients, splotches are impossible to describe because they are so varied. Collectively they provide endlessly interesting effects on a landscape or construction project. This is a beautiful unique stone that can really add a unique, creative element to the right space.
Frequently Asked Questions
Similar Products - What Goes With This Stone?
Wicki Stone does not carry any matching products
We have such a wide variety of stone that something in the yard can compliment this stone.
Have Questions? Please call us at 908-637-6004 today
We sell over 1,500 different products in our yard, and we are constantly introducing new products. We can't show everything we sell on this site so please call if you have any questions or don't see what you are looking for. Or email us below.