Karney Irregular Walkway & Patio Stone Horizontal Pallet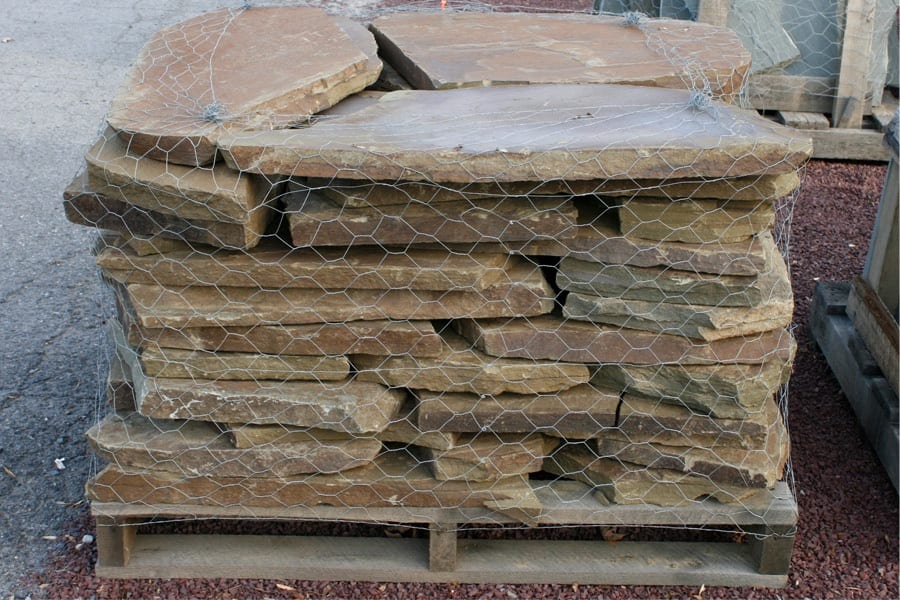 Long Description
Karney® is a very popular family of stone and Karney Irregular in horizontal pallets may be the most popular smaller piece irregular walkway and patio stone we offer. Beautiful brown tones look weathered and aged right off the pallet. Smaller pieces tend to be easier for the first-timer to arrange. Karney® is a diverse family of stone that includes larger irregular stone in vertical pallets, wall stone, stone steps, building stone, treads, and more. If you are looking for a similar stone theme in various parts of your landscape - consider Karney® stone from Wicki Stone in Great Meadows, New Jersey.
®Karney is a registered trademark of Wicki Stone.
Frequently Asked Questions
Similar Products - What Goes With This Stone?
Wicki Stone carries these products that match or compliment Karney® Irregular walkway and patio stone.
Karney® wall stone - multiple types
Karney® - treas and steps
Karney® placement, bridge, dive and spill rocks
Karney® building stone
Have Questions? Please call us at 908-637-6004 today
We sell over 1,500 different products in our yard, and we are constantly introducing new products. We can't show everything we sell on this site so please call if you have any questions or don't see what you are looking for. Or email us below.