PA Colonial Large Irregular Walkway and Patio Stone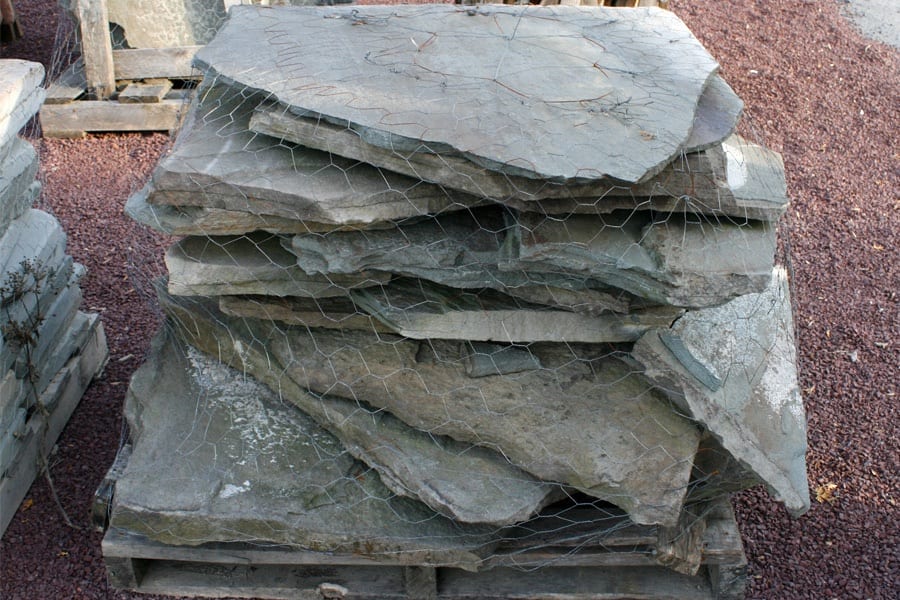 Long Description
PA Colonial Large Irregular is just a larger piece variation of one of our most popular irregular walkway and patio stone. Pieces can be large enough that it may take two people to comfortably handle. Same great colors and weathered look right off the pallet. Can not only be used as a walkway and patio stone but what we call a garden path that twists through a garden, perhaps only one stone wide and many stones long. Or garden paths can be wider, but they have a common thread in that either grass, moss, ground covers, mulch or stone dust fills the joints between two irregular pieces.
Frequently Asked Questions
Similar Products - What Goes With This Stone?
Wicki Stone carries these products that match or compliment PA Colonial Large Irregular walkway and patio stone.
PA Colonial natural steps
PA Colonial wall stone
PA Colonial placement and spill rocks
Have Questions? Please call us at 908-637-6004 today
We sell over 1,500 different products in our yard, and we are constantly introducing new products. We can't show everything we sell on this site so please call if you have any questions or don't see what you are looking for. Or email us below.