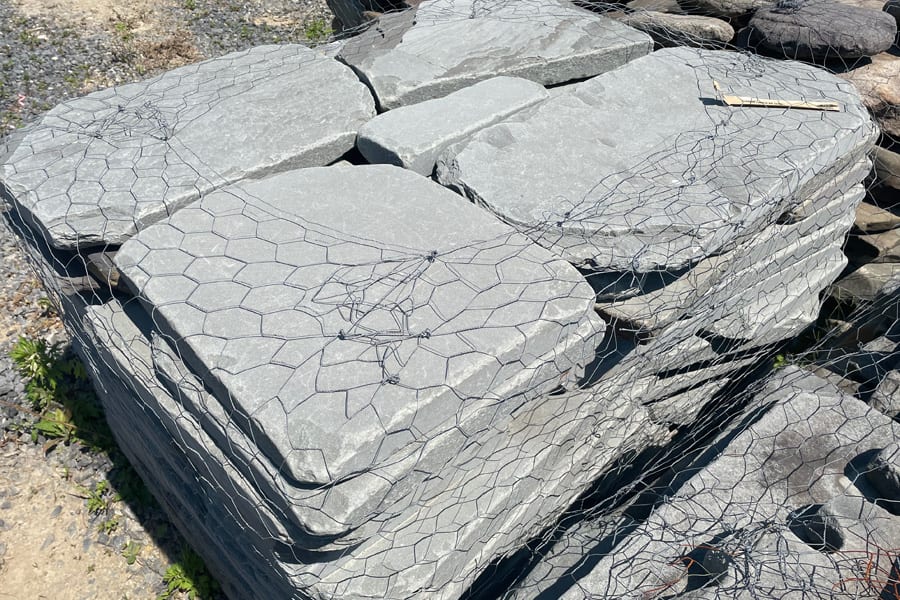 Long Description
Tumbled Bluestone is created by sending bluestone with sharp edges through the stone tumbling process that lightly chips away at those edges and smooths them out. The result is edges with a soft, aged look that instantly gives the stone a classic, weathered look. The color is a light bluish gray base tone and occasional accent colors in brown, tan, rust or even green. Smaller pieces are easy to fit together even for a beginner.
Frequently Asked Questions
Similar Products - What Goes With This Stone?
Wicki Stone carries these products that match or compliment Tumbled Bluestone Irregular walkway and patio stone.
Bluestone steps and treads
Bluestone walkway and patio stone in different forms
Bluestone wall stone
Bluestone building stone
Bluestone placement, spill, bridge and dive rocks
Have Questions? Please call us at 908-637-6004 today
We sell over 1,500 different products in our yard, and we are constantly introducing new products. We can't show everything we sell on this site so please call if you have any questions or don't see what you are looking for. Or email us below.