Tumbled Bluestone Walkway and Patio Stone
Tumbled Bluestone walkway and patio stone is a unique stone choice for patios, walkways, spa decks, etc..
The tumbled edges which have been softened by a mechanical tumbler instantly provide a classic aged look. A variety of sizes fit together nicely into unique patterns. The color is blue-gray and the top surface has a smooth but not slippery finish. Tumbled Bluestone walkway and patio stone offers a different way to bring Bluestone into a walkway, patio, spa, and outdoor kitchen area. Tumbled Bluestone walkway and patio stone is another example of the unique Landscape Stone we carry at Wicki Stone.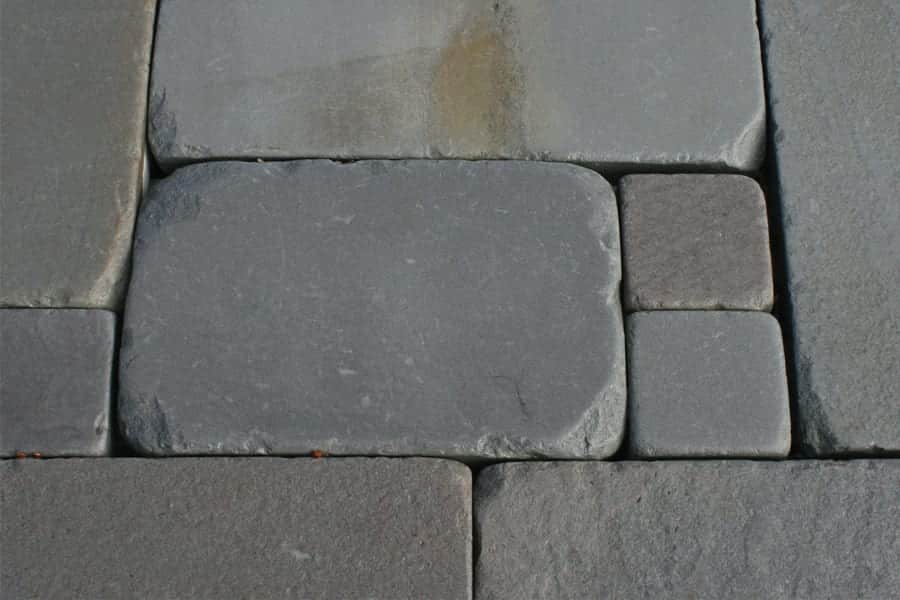 Long Description
A unique variation on bluestone for the walkway or patio. Tumbled Bluestone walkway and patio stone features precisely cut bluestone squares and rectangles of varying sizes that are tumbled in a hopper with an abrasive filler. The results is jagged and smooth edges that instantly give an aged, antiqued look to the stone. The variable colors of full range color brings in subtle earth tones to the blue-gray color of bluestone so there is a unique color element as well. This is easy stone to work with.
Frequently Asked Questions
Similar Products - What Goes With This Stone?
Have Questions? Please call us at 908-637-6004 today
We sell over 1,500 different products in our yard, and we are constantly introducing new products. We can't show everything we sell on this site so please call if you have any questions or don't see what you are looking for. Or email us below.