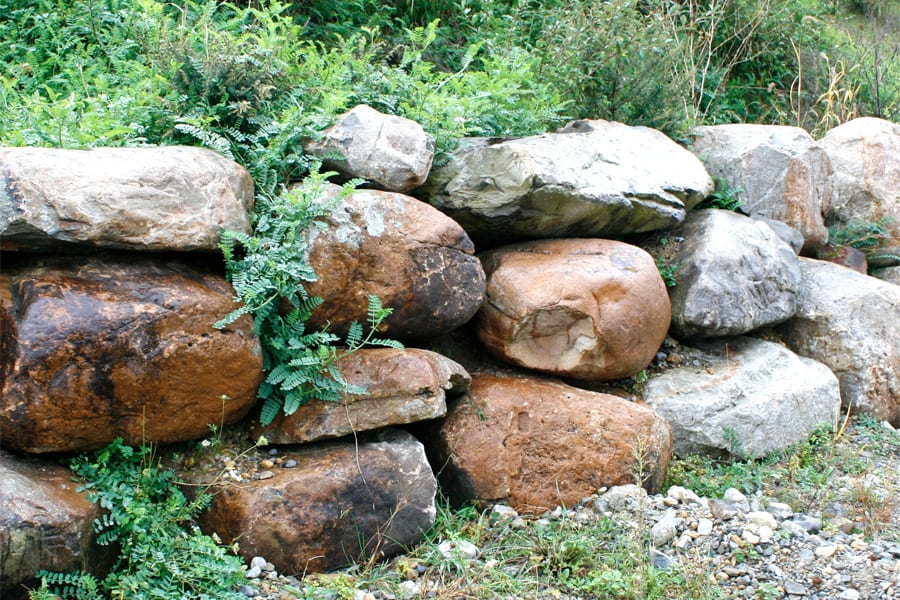 Glacier Boulder Large Wall Stone Description and Details
Glacier movement rounded or softened these boulders into a mix of flat and oval or even rounded shapes. Unique color variations.
A mix of light gray and deep browns, tans or even black. Highly variable and endlessly fascinating - can be very colorful stone.
Completely natural although shaped by a glacier. Most pieces have rounded or softened edges.
6 face feet per ton. 1 ton gives you 6 square feet of stone facing.
By weight. You can pick up 1 piece or we can deliver 20 tons and anything in between.
Frequently Asked Questions
Similar Products - What Goes With This Stone?
We do not carry any other stone that closely matches Glacier Boulders.