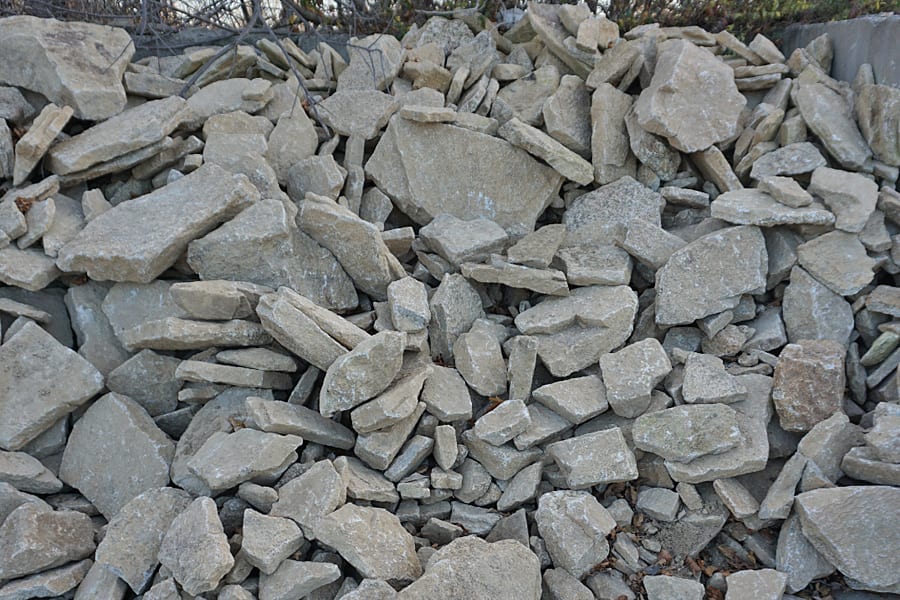 ® Indian Hill is a registered trademark of Wicki Stone in Great Meadows, New Jersey.
Indian® Hill Thin Bulk Wall Stone Description and Details
A native stone to our area. Aged color makes for a classic wall right of the bat.
Primarily tan to light brown with a hint of golden brown.
Completely natural - no man made finish.
12 to 13 square feet per ton of stone. A ton produces a wall 2' high and 6 - 6.5' feet long - or any combination of height / length that equals 12 to 13 square feet of wall surface area.
By weight. You can pick up 10 pieces or we can deliver 20 tons and anything in between. With loose wallstone you can get more precise quantities and the stone is of mixed sizes - giving it maximum flexibility.
Frequently Asked Questions
Similar Products - What Goes With This Stone?
We carry the following products that match or resemble Indian Hill
Chapel Ridge Steps
Indian Hill® Placement Rocks
Indian Hill® Boulders