PA Colonial Thin Wall Stone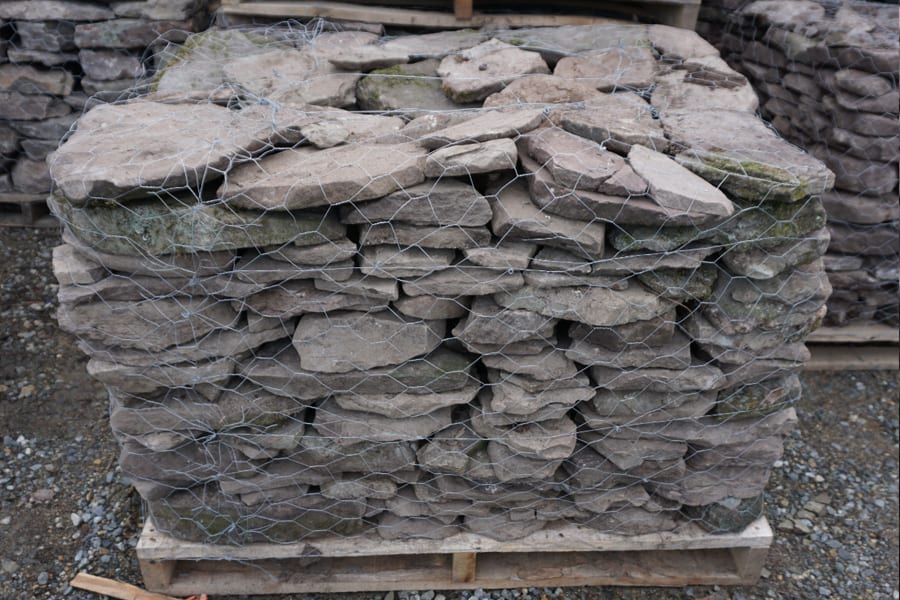 PA Colonial Thin Wall Stone Description and Details
One of three sizes we offer in palleted PA Colonial Wall Stone (thin, medium, large). Beautiful weathered gray tones, easy to work with. One of our most popular wall stones.
Gray with various accent colors and markings
Completely natural, no man made finishing.
A typical pallet of wall stone covers 18 to 20 square feet per pallet of wall surface area. A pallet produces a wall 2' high and 9-10' feet long - or any combination of height / length that equals 18 to 20 square feet.
Frequently Asked Questions
Similar Products - What Goes With This Stone?
PA Colonial is a large family of stone at Wicki Stone. Not only do we carry 3 types of palleted wall stone, we carry;
PA Colonial steps,
PA Colonial Boulders
PA Colonial Placement
We also carry PA Colonial building stone.