Reclaimed Brownstone Wall Stone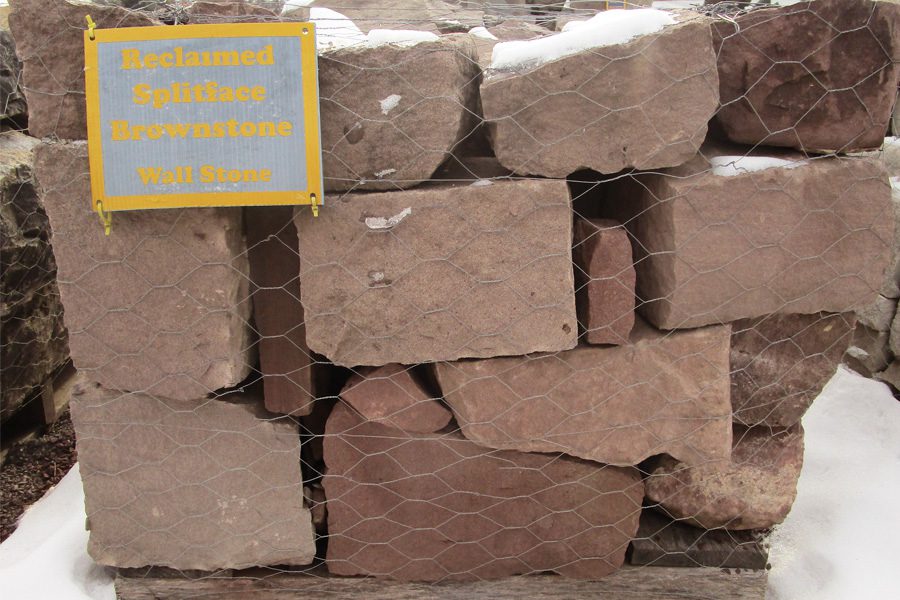 Reclaimed Brownstone Wall Stone Description and Details
Reclaimed Brownstone Palleted Wall Stone (note because this stone is guillotine snapped to reveal the inner colors, it could also be called Reclaimed Snapped Brownstone Wall Stone.
Traditional brownstone - likely from the quarriers of various Brownstone products for NY City Brownstones. We take larger blocks of reclaimed stone and guillotine snap it into smaller, more manageable pieces.
Guillotine snapped on site to produce at least one straight edge (typically two or more straight edges). Guillotine edges remain slightly rough for a textured look. The snapping process squares off one or more edges and reveals the bright inner colors of the stone.
A typical pallet of wall stone covers 18 to 20 square feet per pallet of wall surface area. A pallet produces a wall 2' high and 9-10' feet long - or any combination of height / length that equals 18 to 20 square feet.
Frequently Asked Questions
Similar Products - What Goes With This Stone?
The newer Brownstone products we and most stoneyards carry does not match the color of this reclaimed brownstone, so we stock very few matching products. We do at times get in original brownstone reclaimed products, including steps. Please call to see if we have any matching products.
Brownstone Steps