Wicki Stone in Great Meadows New Jersey is a premier supplier of building stone for masons, contractors and homeowners. We carry over 40 types of thin veneer stone (less than 2" thick) and 8 different full size veneer stone (3" thick or larger). Our building stone products are clearly displayed in our yard allowing you to see exactly what you will get. Many types of our building stone are well stocked on site so you can take them with you when you leave. If you are looking for stone that goes on the interior or exterior of buildings Wicki Stone can provide a unique selection of the finest stone available, as well as value priced lines that strike a balance between high quality and price. Please call or stop by to learn more about building stone at NJ's most unique stone yard.

We Sell Two Types Of Building Stone - Thin Veneer & Full Size Veneer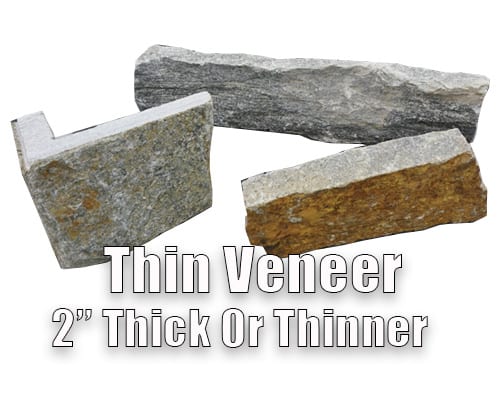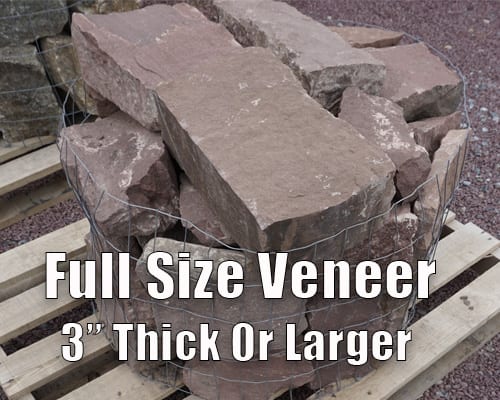 Thin Veneer Domestic Stone Lines (we carry 2 lines)
1) Real Stone - Domestic Natural Thin Veneer Building Stone
Real Stone Natural Thin Veneer Building Stone is a beautiful line of thin stone veneer products brought to us from one of Pennsylvania's most respected quarriers. We have brought together the 5 most popular products in the Real Stone Platinum Series and the stone is on full display at our New Jersey building stone supply yard. (click on any picture to learn more).
2) Wicki Domestic Natural Thin Veneer Building Stone
This is stone we process in-house or source from our own local quarriers. It is domestic, natural, thin veneer stone quarried from different sources and spans a range of unique product types. From irregular thin veneers to strip veneers in both bluestone and Karney@ stone we have products that are not easily found elsewhere.
Thin Veneer Imported Stone Lines (we carry 2 lines)
1) OSTV Imported Natural Thin Veneer Building Stone
OSTV is a high quality imported thin veneer building stone that is value priced relative to certain other thin veneers we offer. Beautifully cut and processed, this is a high quality thin veneer stone in a range of colors. We feature 5 of the most popular OSTV products in our featured display.