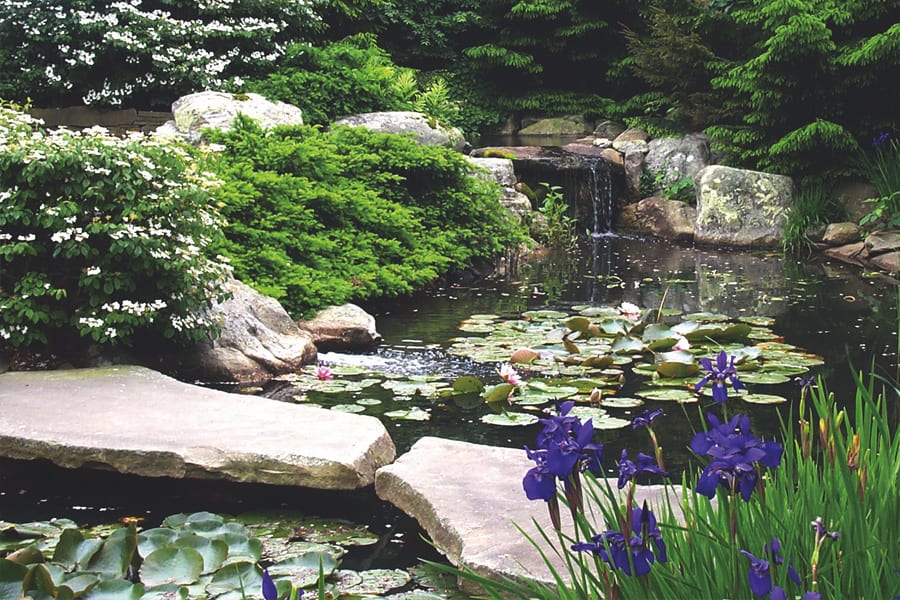 Wicki Stone has a huge selection of water garden stone. We consider water garden stone to be part of out Landscape Stone product lines. Wicki Stone has stone for lining the edges of water gardens including both boulders and flat stepping rocks. We also have waterfall spill rocks to allow the water to cascade down tiers into the pond. We sell bridge rocks to cross over the pond or stream, boulders and placement rocks for stone accents in our out of the pond. We have Moss Rock, garden path stone, driftwood and more. We have an on-site water garden that shows a number of examples of this stone in a real world setting. We have deep inventory of most this stone - most of the time - so you can typically leave with the stone you have selected, and you will have a lot of inventory to choose from. If you have or are planning to have a water garden we have a wide selection and deep inventory of stone. If you are interested in this type of stone we urge you to visit Wicki Stone in Great Meadows, New Jersey.
Stone We Carry At Wicki Stone For Water Gardens
Examples Of Different Types Of Water Garden Stone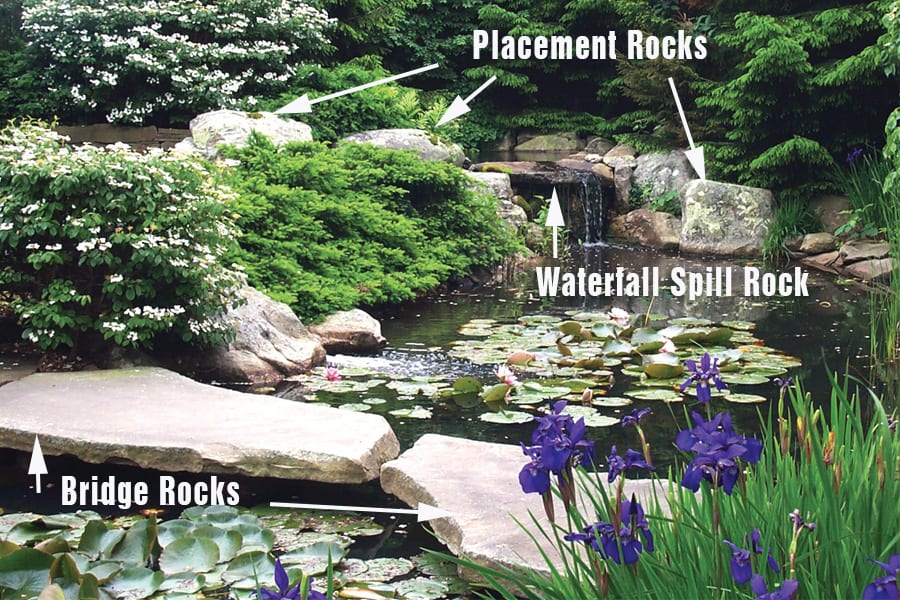 This photo shows how important stone can be to create the most natural water gardens. There has always been something special about the combination of stone and water. Wicki Stone is a water garden Stone Supplier helping contractors and home owners make water gardens for nearly 40 years. If you have a water garden project please come tour our yard. You don't have to buy anything - it will just show you what is possible. A water garden can change the entire character of a landscape and even a home. The most beautiful water gardens in the tri-state area are so often supplied by Wicki Stone.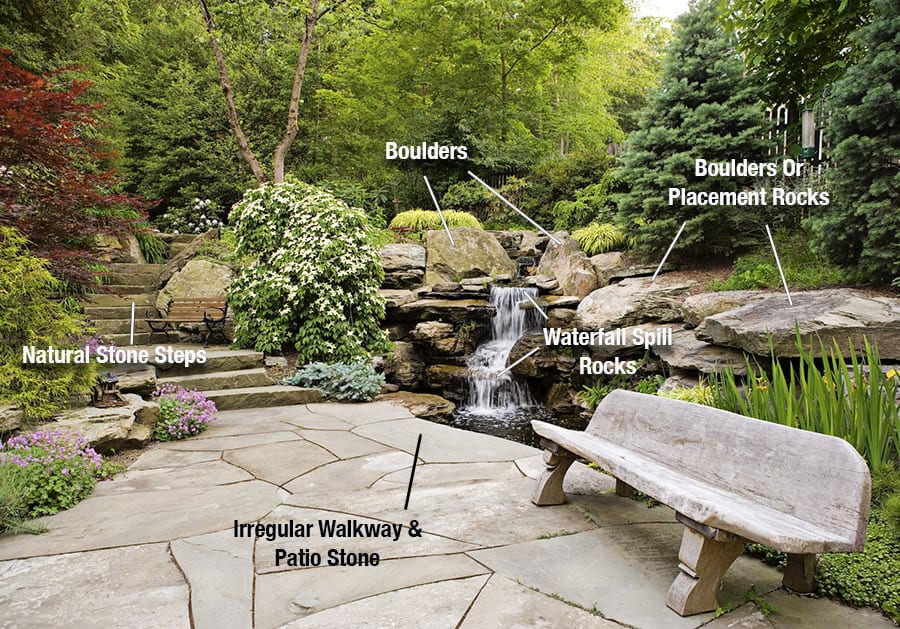 A water garden installation we supplied in New Jersey that shows a number of different types of water garden stone. This beautiful work was designed and installed by Cording Landscape Design of Towaco, New Jersey. We currently carry all types of the stone shown above - and typically we have a lot of it - there is a lot to choose from.