NJ's Most Unique Natural Stoneyard

In Season Hours In Effect
Monday - Friday 7:00 - 4:00.
Saturday 8:00 - 12:00
Stone Suppliers NJ, PA, NY: Get Bulk Supplies!
Wicki Wholesale Stone, Inc. is a premier landscape and building stone supplier in Warren County, New Jersey. We serve clients throughout New Jersey, New York, Pennsylvania, and nationwide. We carry one of the most diverse and in-depth natural stone inventories, with over 1,500 products in our 10-acre yard. We are one of the region's most extensive bluestone and granite suppliers and marble vendors; we sell over 25 types of wall stone, an unmatched selection of stone steps, and so much more! We offer many additional services, including custom stone fabrication and delivery. Our Where We Sell Our Stone company page lists over 75 counties in New Jersey, New York, and Pennsylvania, where we sold stone last year. Our Stone Reference Page answers common questions we receive or is a place to highlight new products.
Rock distributers Wicki Wholesale Stone, Inc. has served contractors and homeowners for over 45 years. If you are looking for building or landscape stone, we urge you to visit Wicki Stone - a unique stone asset and supplier to trade and retail customers. Please stop by or Contact Us by phone or email.
Get inspired by the wide selection of landscape stone products we carry. From Walkway and Patio Stone to Bridge Rocks - our selection is unmatched!
From over 30 types of in-stock veneer stone to full size classic stone we have a great selection of building stone.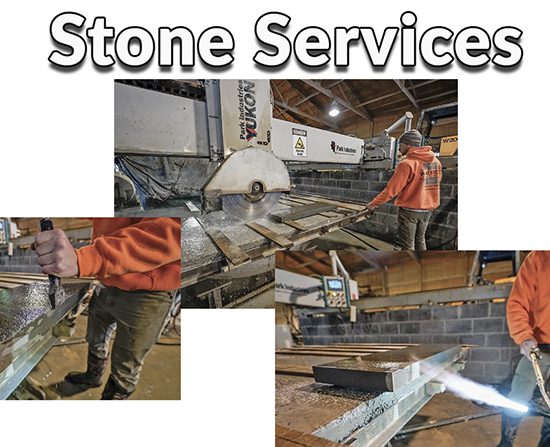 We cut, chisel, shape, and bevel stone. We fabricate custom stone pieces in our on-site fabrication facility.
Delivery services that can bring the stones right to your doorstep.
Professional advice on the best type of stone for your project.
Competitive pricing options to fit any budget.
Quality assurance guarantees that you get a product that will last for years.
A wide variety of stone types and colors are available.
News & Updates From Our Blog
The latest news and in-depth articles about landscape and building stone at Wicki Stone.
Bench Rocks are pieces of stone used as benches or seating. They can also be called seat rocks or stone seating. These functional, sculptural stone Seat and Bench rocks are hand picked from select quarries. Bench Rocks are typically significant pieces of stone – they cannot be stolen and will last for millions of years. The stone is most frequently Bluestone or Karney®, the colors are blues and silvers or browns with earth tone accents. We have a great selection of these unique stone accents that can really elevate a design to the next level. An example of a stone…
Read More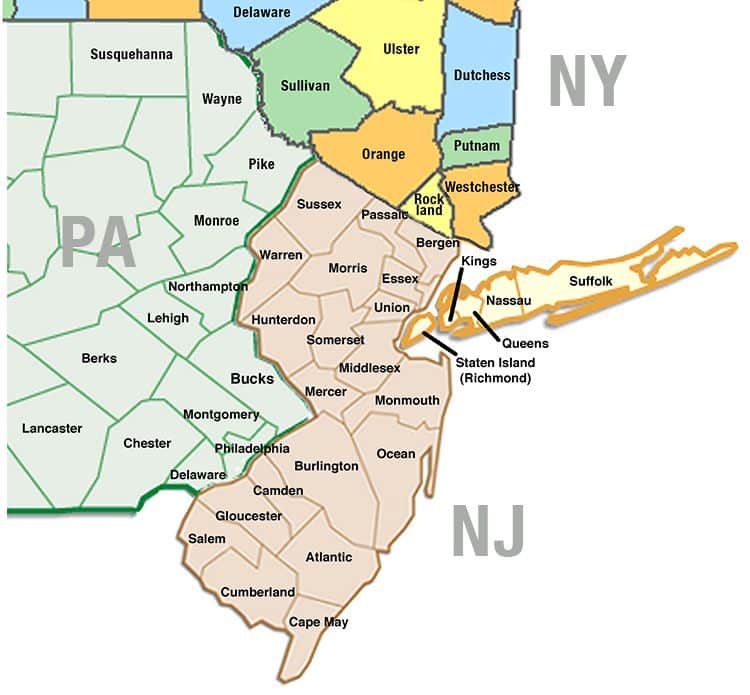 We routinely sell our stone to contractors and homeowners in New Jersey, Eastern Pennsylvania and Southeastern New York. Our yard is open for pick-up, and we use our own trucks to deliver stone to over 57 counties in 3 states.
We also ship nationwide using common carrier and we routinely ship to mid-atlantic, southeastern, central and west coast states

17 Cemetery Road
P.O. Box 104
Great Meadows, NJ 07838
908-637-6004
It Is Worth The Drive
We Are A Stone Destination