Bench Rocks NJ, PA, NY: Rock Benches - Wicki Wholesale Stone, Inc.
Bench Rocks are literally rocks used as benches. They are an example of the unique types of landscape stone we carry at Wicki Stone. We encounter unique stone all the time including stone that is ideal for seats and benches. Some bench rocks are just large slabs of stone that sit directly on the ground. We also sell stone that more closely resemble a traditional bench with legs. These rocks are most often either Karney® stone or Bluestone. Some are very dimensional - roughly squares or rectangles, others are irregular but with reasonably flat tops. Depending on thew stone there can be a wide range of colors from silver and gray, to brown and tan, and even shades of red. Bench rocks are functional, they are sculptural and they are virtually unstealable. Kids love them and they add a unique, whimsical touch to any landscape. Many of these benches are very large pieces of stone that require a machine to move, others are more easily handled by two people. If you are looking for an unique and beautiful way to add seating to your landscape we urge you to stop by and look at these one-of-a-kind stone accents.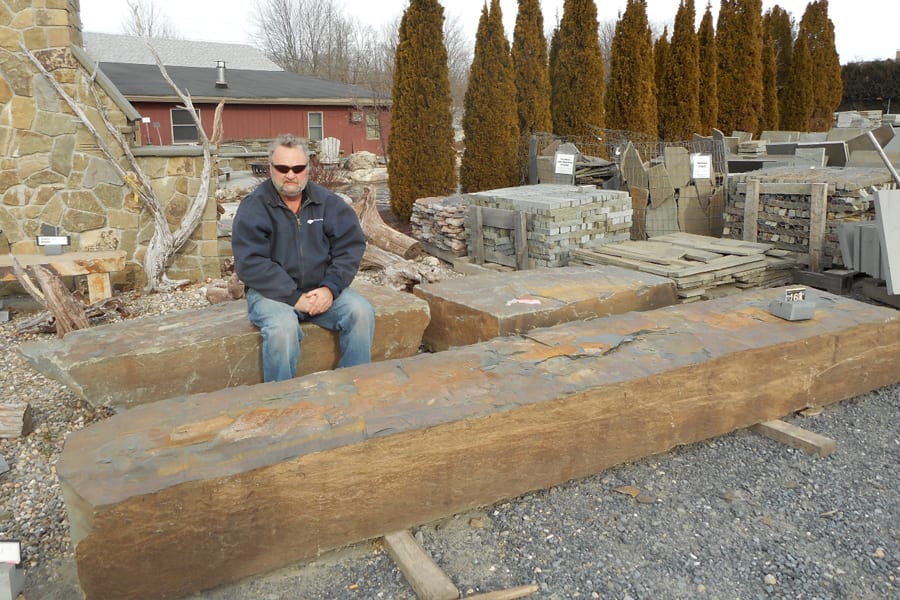 These are examples of seat rocks that sit directly on the ground. Scroll down and you will also see examples of benches elevated on legs.
More Examples Of Bench Rocks at Wicki Stone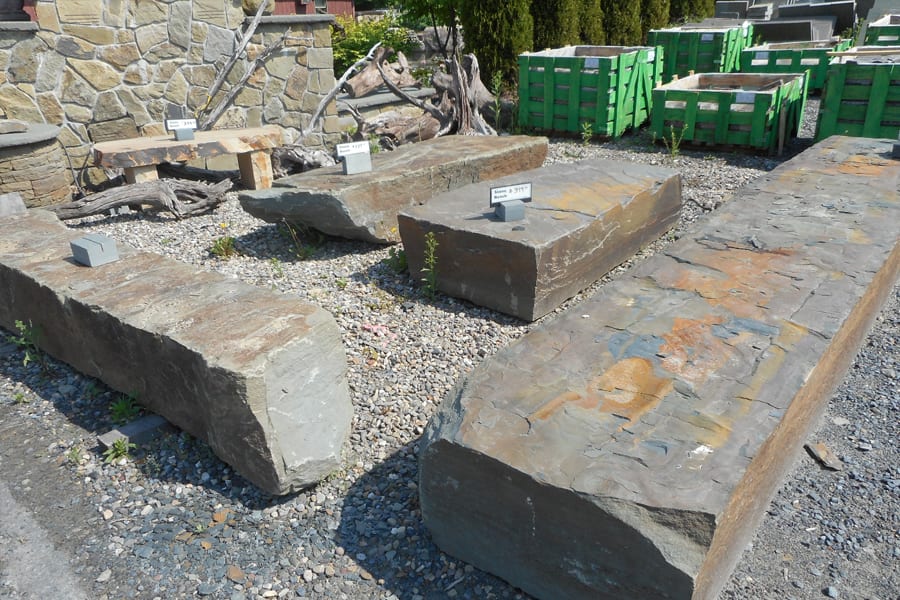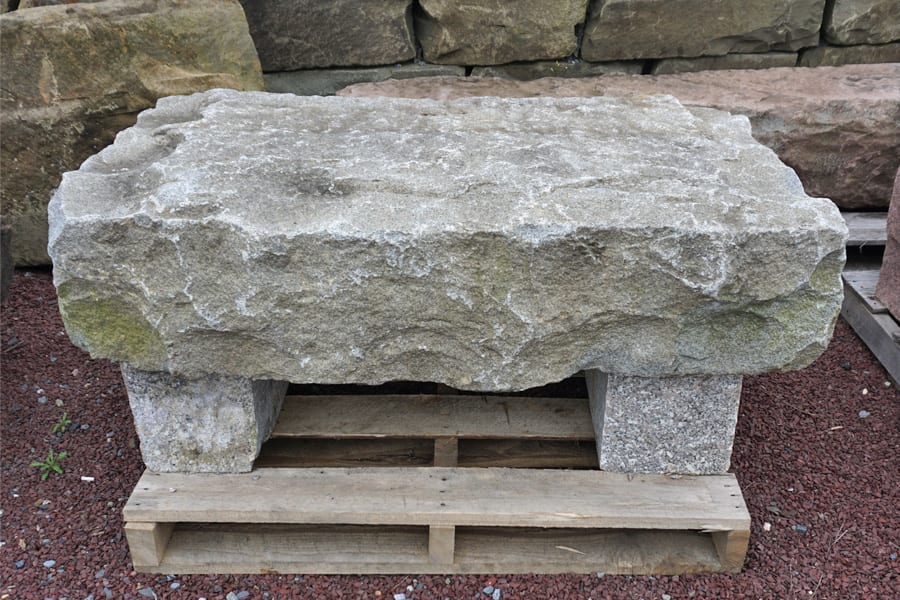 This is an example of a stone bench with legs.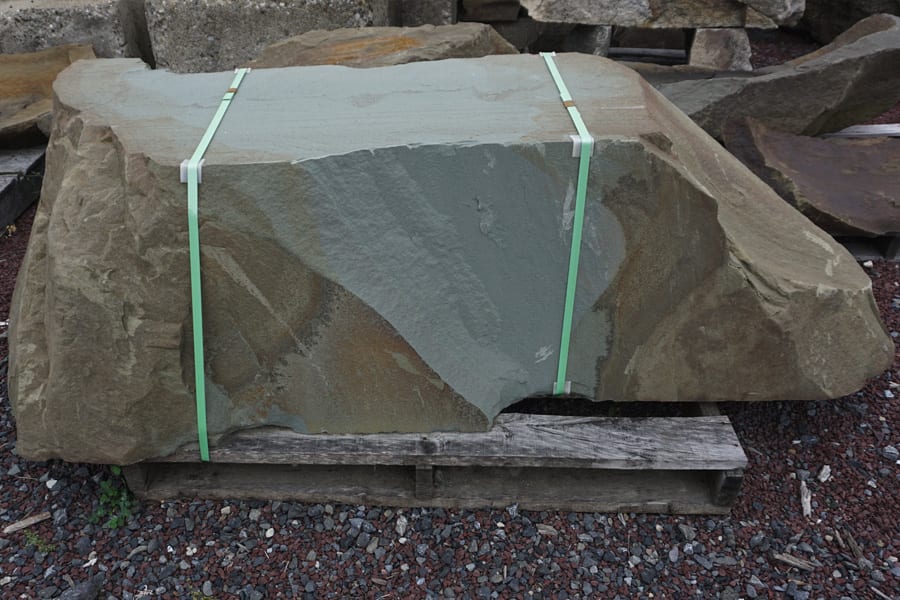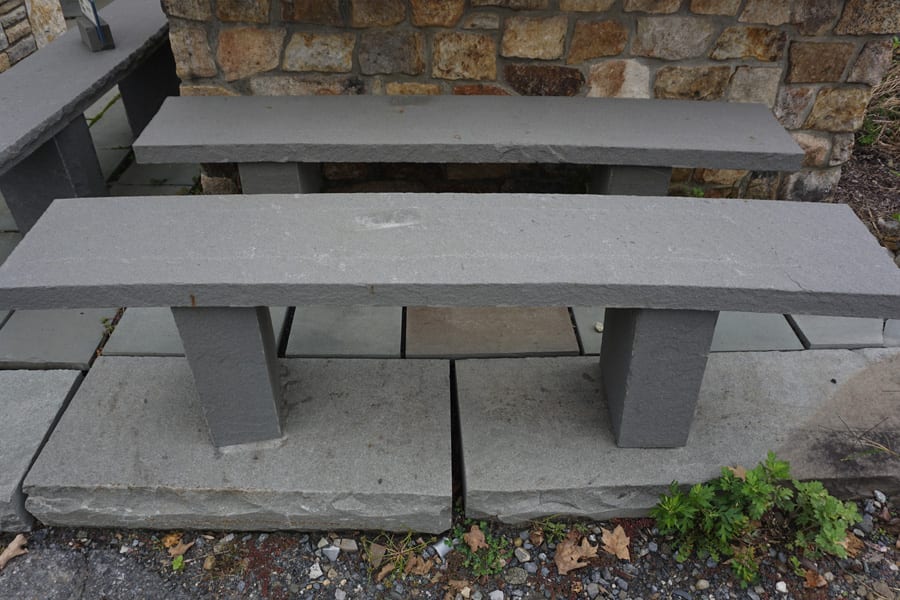 An example of a custom radius cut stone bench with legs