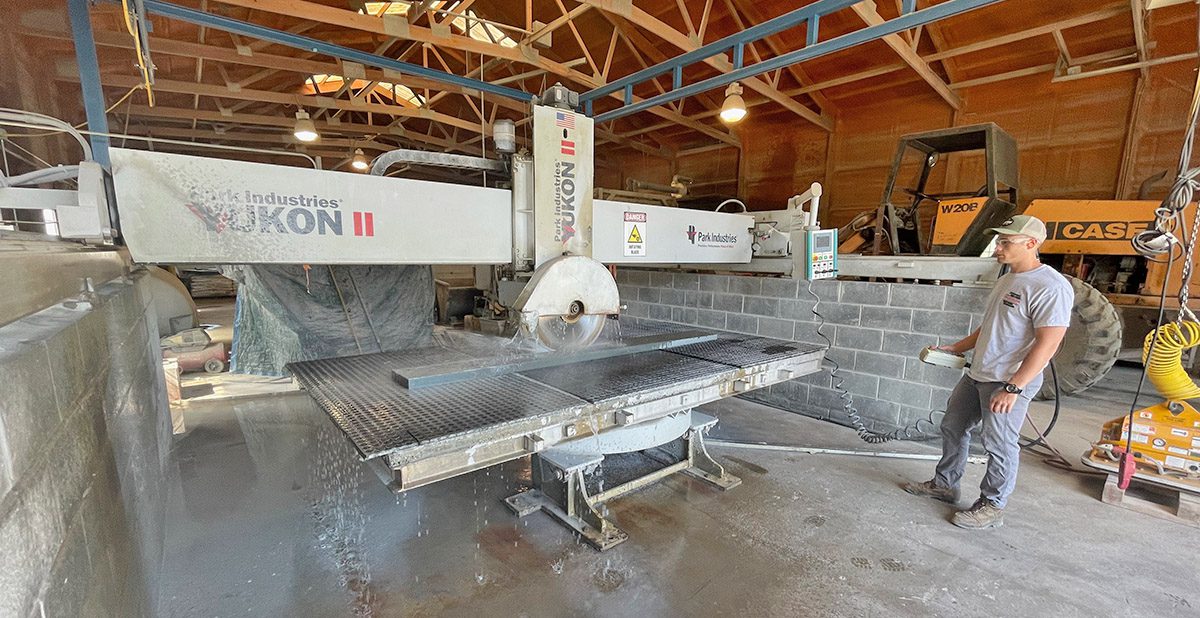 We offer a range of services for stone including cutting stone, splitting stone, shaping stone, finding stone, removing stone and more. As a premier landscape and building stone supplier in business for nearly 40 years we have developed stone services to meet the ever changing needs of our customers. Learn more below and feel free to email us or call us for more information on our Stone Services.
List Of Stone Fabrication Services We Offer:
Stone Cutting

Radius Cuts

Stone Engraving

Stone Splitting

Rockface Edges

Bull Nose (rounded) Edges

Eased (beveled) Edges

Thermal Treatments (adds texture to sawn edges)

Hole Drilling
Additional Stone Services We Offer:
Stone Delivery - we deliver locally 5 days a week and we ship nationally any time. Container delivery available.

Stone Matching - we match new stone to the existing stone

We Buy Reclaimed Stone - we buy select stone including old bluestone

Stone Consultation - there is an extraordinary amount of stone knowledge at Wicki Stone, if you have a stone project and want advice - please call us.
Custom cutting to virtually any size

Length, width and angled cuts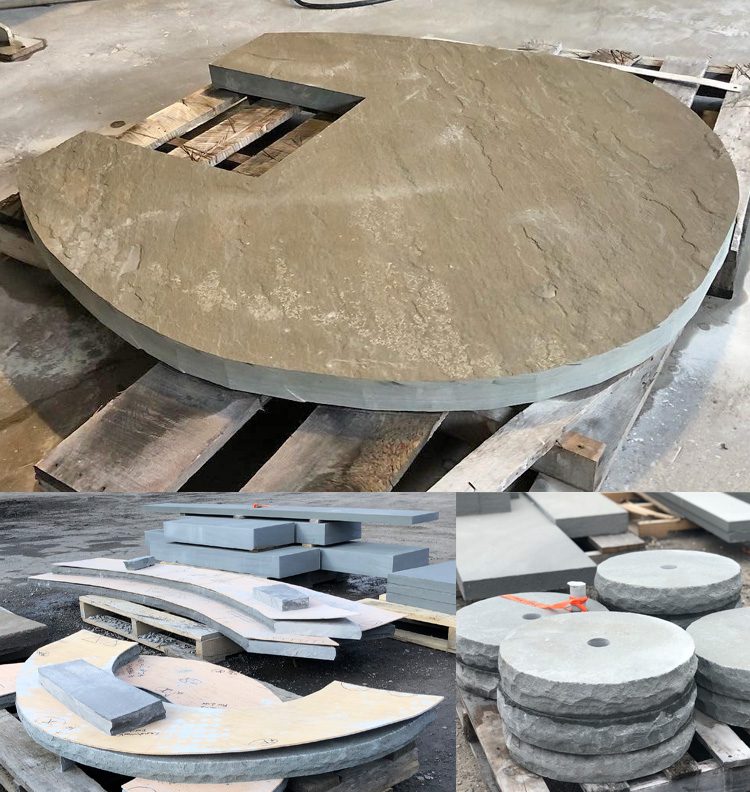 We cut and shape curves in stone - they are called radius cuts.

You supply the template - we'll fabricate it.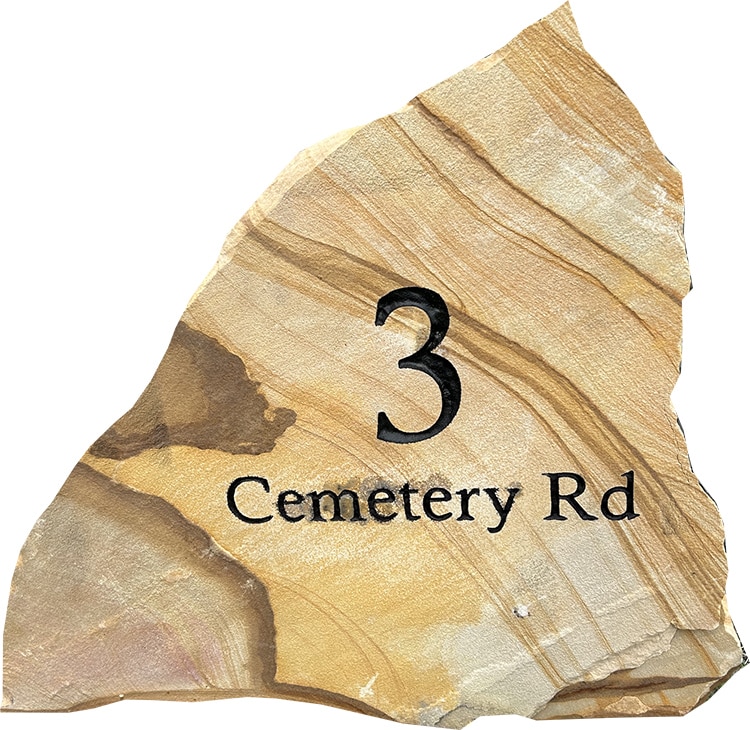 We engrave text and graphics on stone. Bring us your design or we can create one for you. We'll engrave the design, words, graphics in stone. Stone engravings are great for
House and office addresses
Welcome signs
Pet memorials
Logos
Thank you's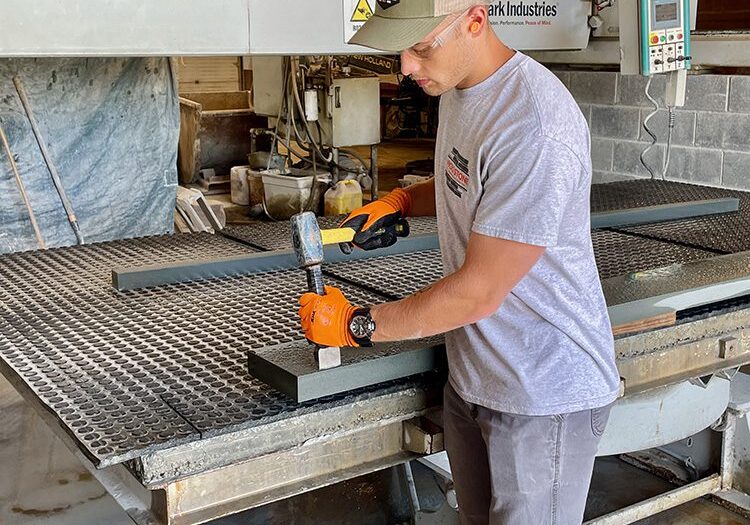 We create custom edges on stone stair treads, stone wall caps, stone pier caps, stone sills and more.
Thermal Edges - slightly rough texture

Rock Faced Edges - rougher texture

Bull nose edge - rounded

Eased edge - beveled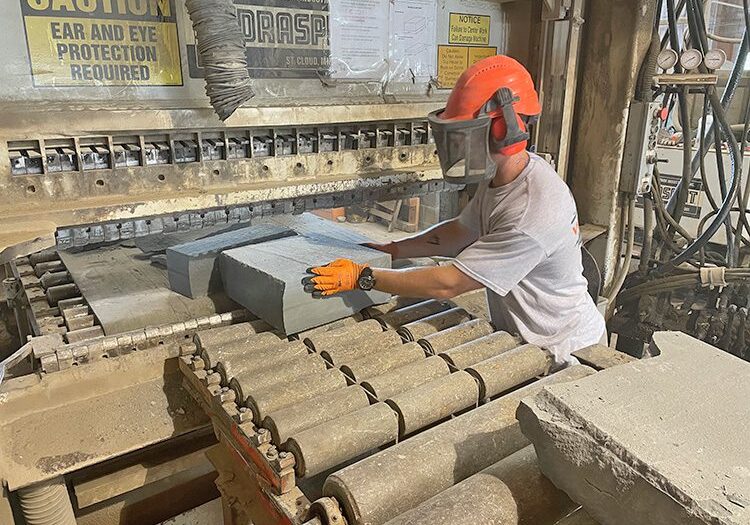 We split stone using our guillotine stone splitter

Split stone is also called snapped stone

Splitting reveals the inner colors of the stone

Split edges are slightly rough and irregular - a natural look

Splitting also roughly squares up edges making the stone easier to work with

We routinely stock split Karney® stone and Bluestone. Both are available in pallets or in bulk.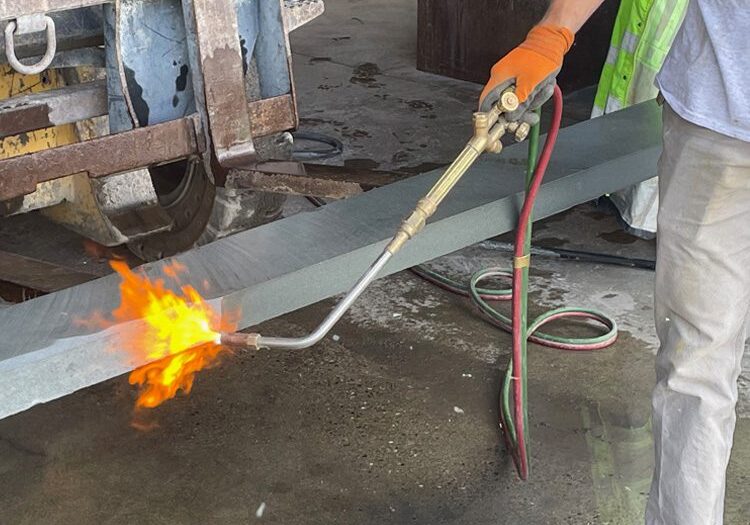 Thermal finishing creates a textured edge on raw cut stone.

We thermal finish a variety of stone - most often on treads, and custom fabricated pieces.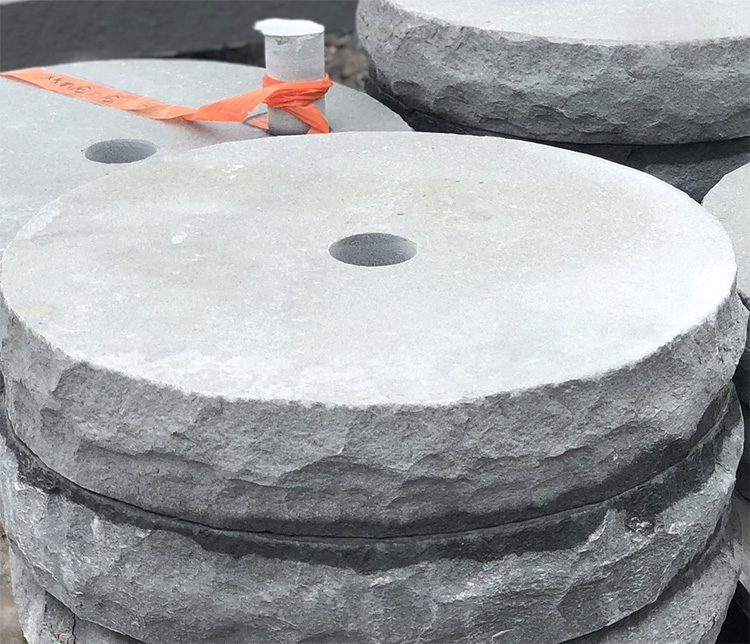 We drill holes in stone.

Allows wires through for lighting and other applications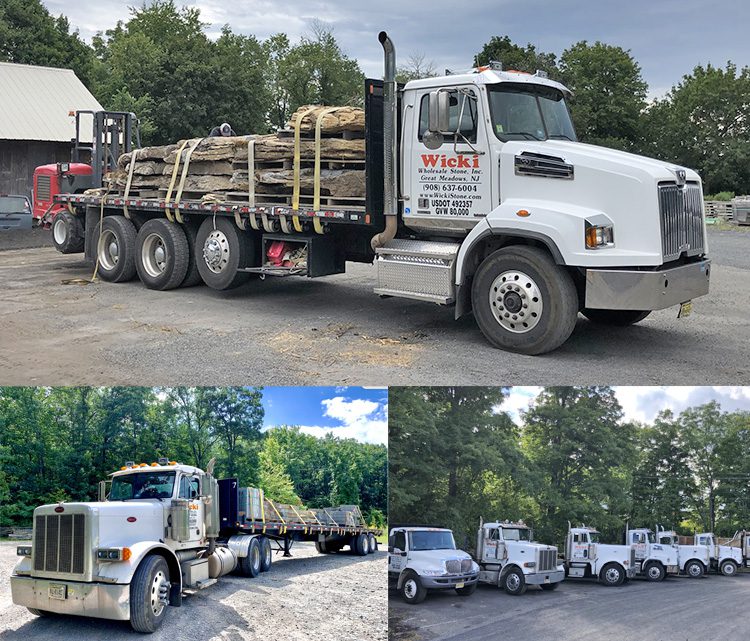 Stone Delivery
• Daily Tri-State area deliveries
• National deliveries arranged
• Multiple truck options
• Job-site forklift service available
The bottom line - if you need it delivered - we'll get it to you. For convenient pick-up our facility is located close to Route 80 and your trucks will have no problem getting here.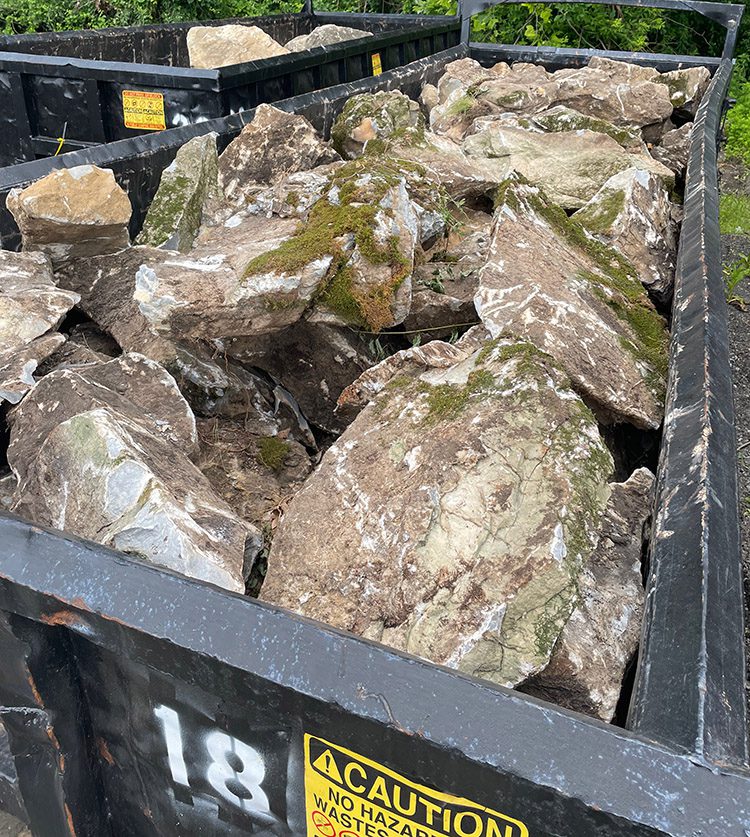 Stone Container Services
We can bring stone to your job site in containers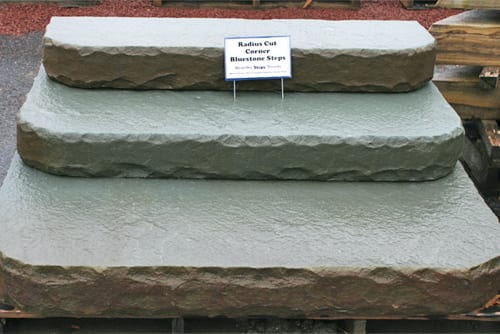 Custom Stone Pieces
Our craftsmen will create custom pieces based on your design. Options are virtually unlimited but include custom steps, tables, benches, hearths, mantles, and many other uniquely beautiful natural stone pieces.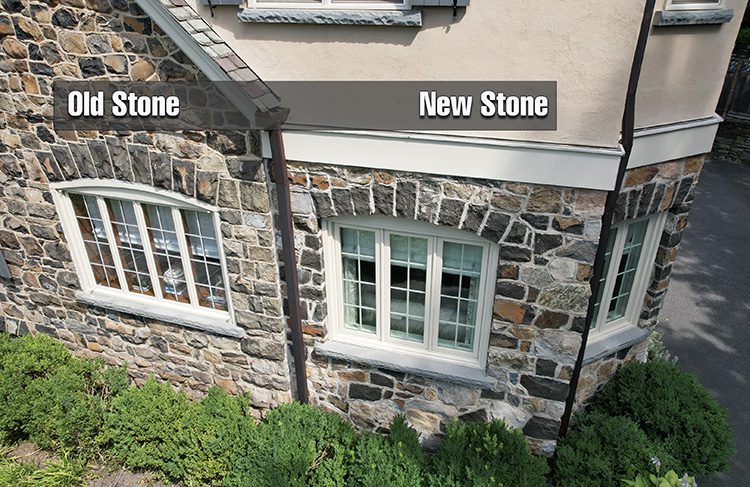 We Match Stone
We can often match new stone with the old stone on a building or structure.