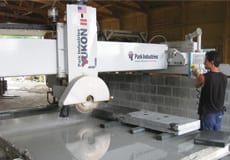 Stone Cutting
1) Custom cutting to virtually any size
2) Radius cuts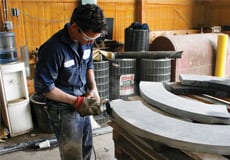 Stone Shaping
1) Rockface chiseled finishes
2) Bull Nose (rounded edge) finishes
3) Grinding, smoothing, curves and rounds
4) Hole Drilling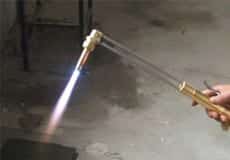 Thermal Finishing
Open flame - used to smooth rough stone or to add color and age.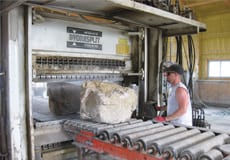 Splitting
We have an on-site guillotine splitter that we use for products we routinely carry, as well as for custom stone splitting jobs based on your specifications.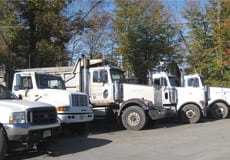 Delivery
Wicki Stone delivers daily with a fleet of trucks that ranges from mason dumps to tractor trailers with attached fork lifts. We ship throughout the country via contracted common carriers. The bottom line - if you need it delivered - we'll get it to you. For convenient pick-up our facility is located close to route 80 and your trucks will have no problem getting here.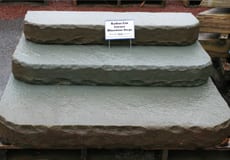 Finely Customized Pieces
Our craftsmen will create custom pieces based on your design. Options are virtually unlimited but include custom steps, tables, benches, hearths, mantles, and many other uniquely beautiful natural stone pieces.