Thin Veneer Compared To Full Size Veneer - Size Of The Stone
We define thin versus full size veneer stone as;
Thin - .75 to 1.5 Inches (front to back). 
Full Size (also called Full Bed) - 3-6"(front to back) with deeper pieces possible. The thinnest piece will be roughly 3". The thickest pieces can be 8+" deep. 3-6" pieces are the most common.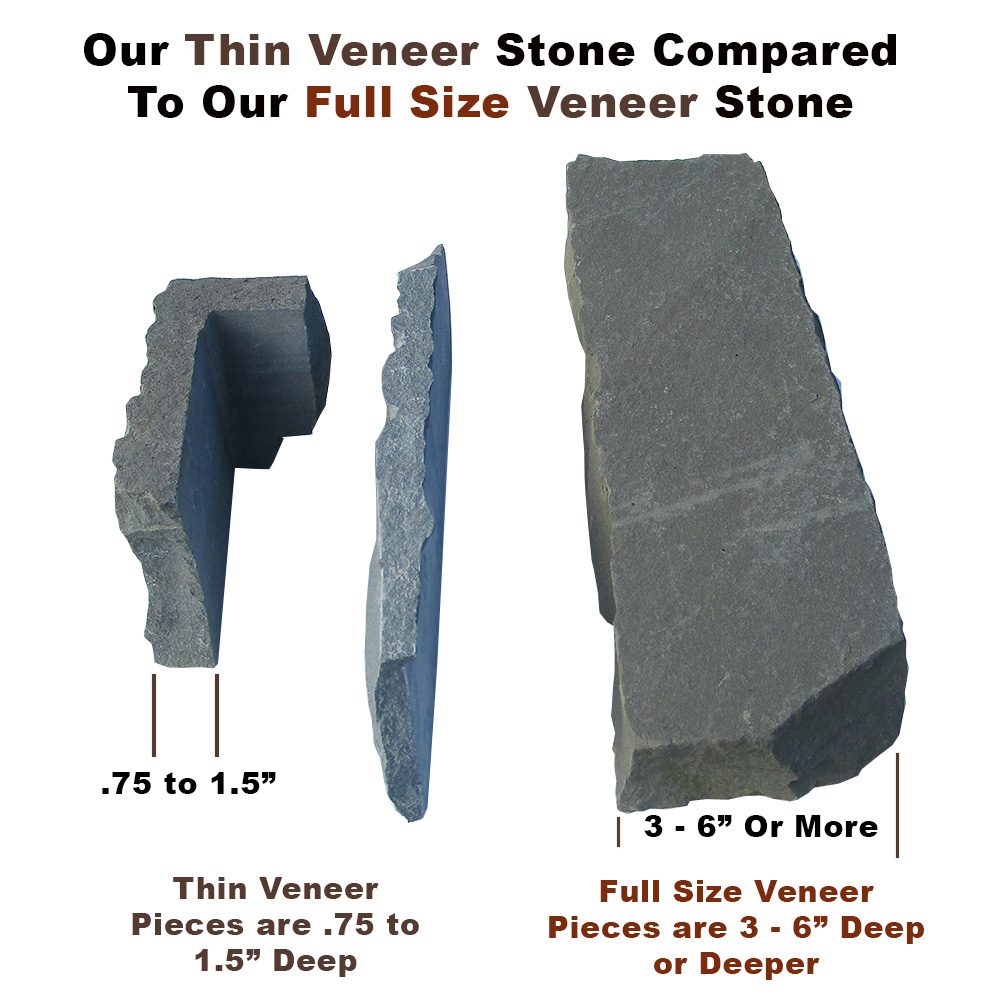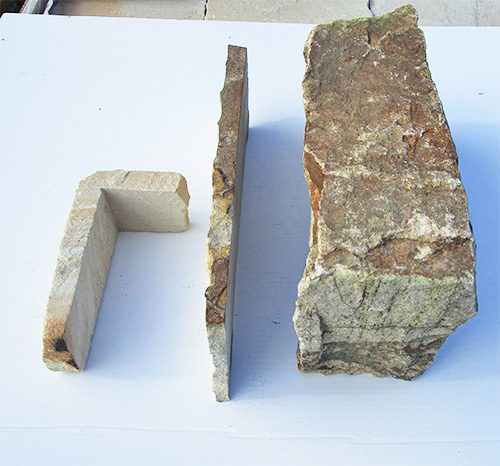 The thin veneer to the left is one of our thinner options. The full size veneer to the right is 4-5" deep - fairly typical for full size veneer. It is clear how much more the full bed veneer weighs relative to the thin veneer.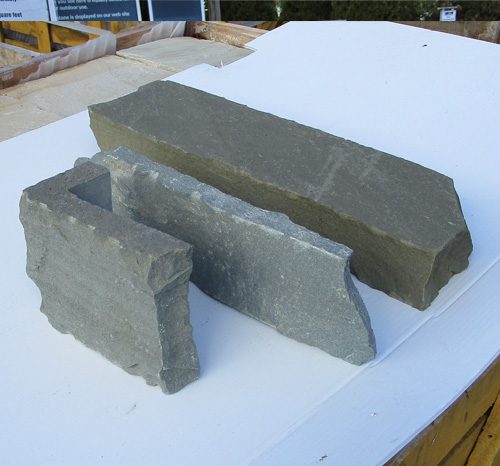 Thin veneer stone can be tall, in fact taller than full size veneer. It just isn't as deep front to back.
How Thin & Full Bed Veneer Are Packaged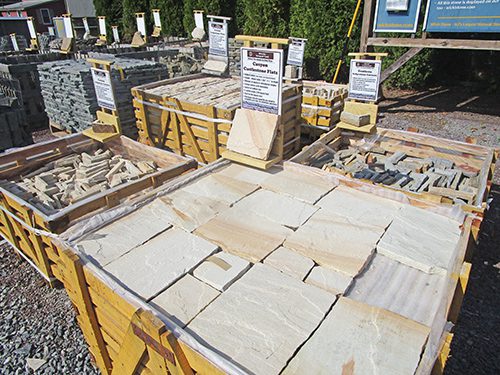 Thin Veneer Building Stone comes in pallets or crates. The pallets differ in size based on the amount of stone they hold. The weight of pallets and crates can vary dramatically based on the stone but the high end weight is 3,000 lbs. We can deliver a crate or pallet to almost any spot on a job site.
Full Size (Full Bed) Veneer Building Stone comes in either loose, bulk form or palleted - both of which are sold by weight. Full size veneer products do come in pallets if they are best at a job-site. There are no dedicated (or cut) corner pieces with our full size veneer stone - every piece is considered a flat.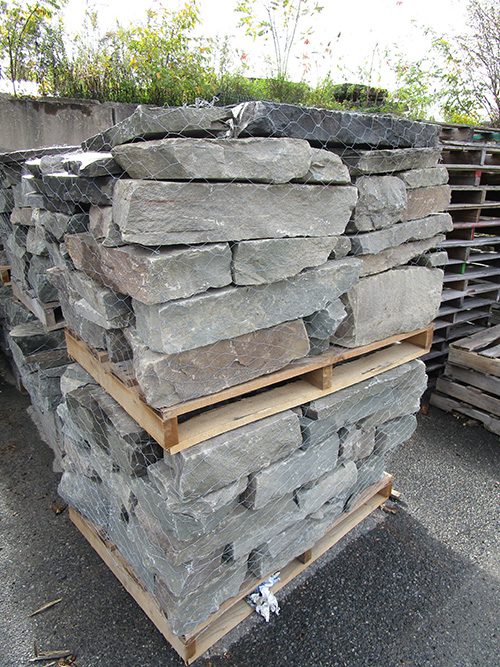 Foundation Shelves For Full Size Veneer Stone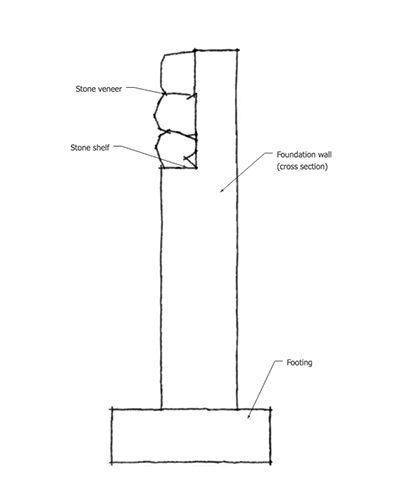 The weight of full size veneer stone can be substantial. Far more weight than a typical wall can handle. That is why full bed veneer requires a foundation shelf to carry the weight. As shown in the illustration (courtesy of Landmark Services) the shelf is an integral part of the foundation. The stone may or may not be tied to the wall as it rises, but the weight is on the foundation shelf. We are told that quality contractors can add a foundation shelf to an existing wall. The illustration shows a single pour foundation that includes the shelf. Consult your contractor on the weight and other requirements for full size veneer stone.