Wicki Stone is one of the largest suppliers of fireplace stone in the northeastern United States, serving NJ, NY, and PA. Fireplace stones and chimneys are some of our most popular building stone products. With four stone shape choices and many different color choices, we almost certainly have a set of fireplace stones perfect for your project.
Expert Facts On Fireplace Stone
Fireplace stone in NJ, NY, and PA is available in various colors, textures, and sizes to suit any home décor.
We offer stone for outdoor fireplaces.
Natural stones such as granite, marble, limestone, and slate are famous for custom fireplace design of surrounds and masonry fireplace installation.
Prefabricated fireplaces can be installed quickly and easily with minimal disruption to your home.
Professional installation is recommended for the best results when installing a fireplace surround.
Fireplace mantels come in many styles, including traditional wood or modern metal designs.
A properly sealed stone fireplace will last for years without needing maintenance or repairs.
Stone veneer fireplaces add value to your home by increasing its aesthetic appeal and resale value.
We sell a wide range of indoor and outdoor stone
Fireplace Basics - 3 Decisions To The Perfect Stone
When choosing fireplace veneer stone you are asked to make 3 decisions. Thickness of the stone, shape of the stone pieces, and color of the stone. Wicki Stone offers a full selection of each of the choices. Learn more about your options below.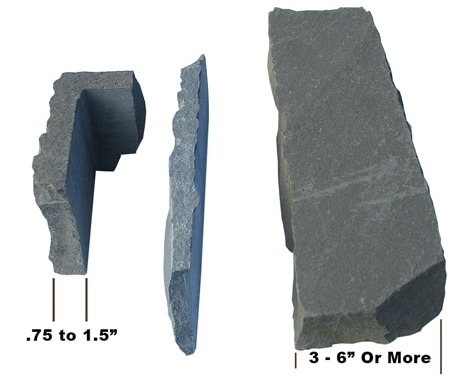 Thin & Full Size Veneer
Fireplace Stone
We sell both thin veneer (stone that is between .75 and 1.5" thick) and full size veneer 3" thick or thicker. The vast majority of fireplaces are built with thin veneer stone.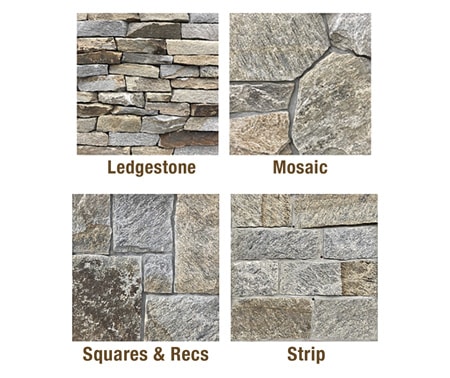 Shape Of The Individual Stone Pieces
There are 4 choices in the shape of individual pieces of stone. You can mix and match shapes but most installations focus on just one shape of stone.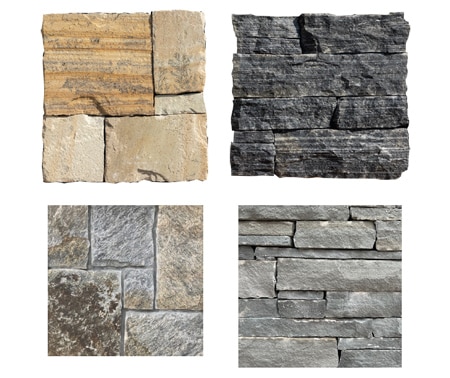 Color Of The Stone - You Have A Great Selection Of Color Options
After the thickness of the stone and shape of the pieces, your final decision will be color. We have a huge selection of colors in our fireplace stone lines.
How Fireplace Stone Is Sold
Fireplace stone is most often sold by the square foot and linear foot for corners. This is the case for Wicki Stone's full line of thin veneer fireplace stone. The exception is full size veneer stone (more than 3" thick) which is sold by weight.

Flats and Corners
There are 2 products in most veneer stone - flats and corners. Flats cover the flat surfaces, corners wrap around edges. Your project may not require corners. If it does - we have plenty.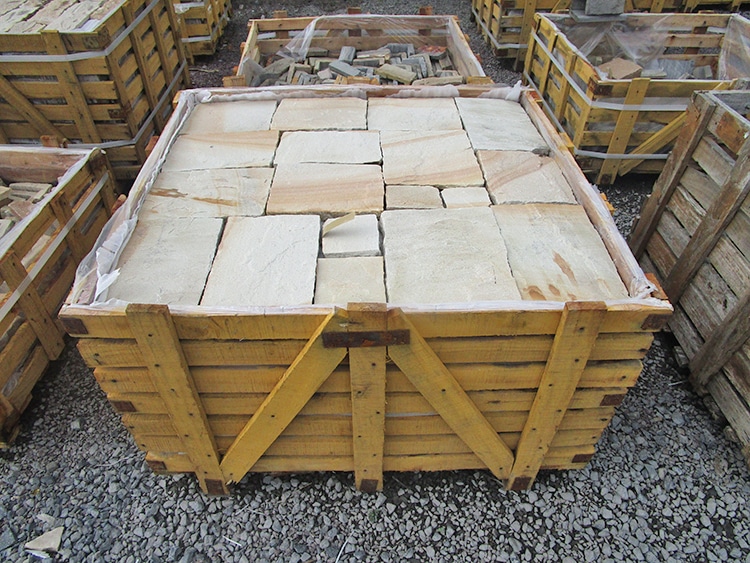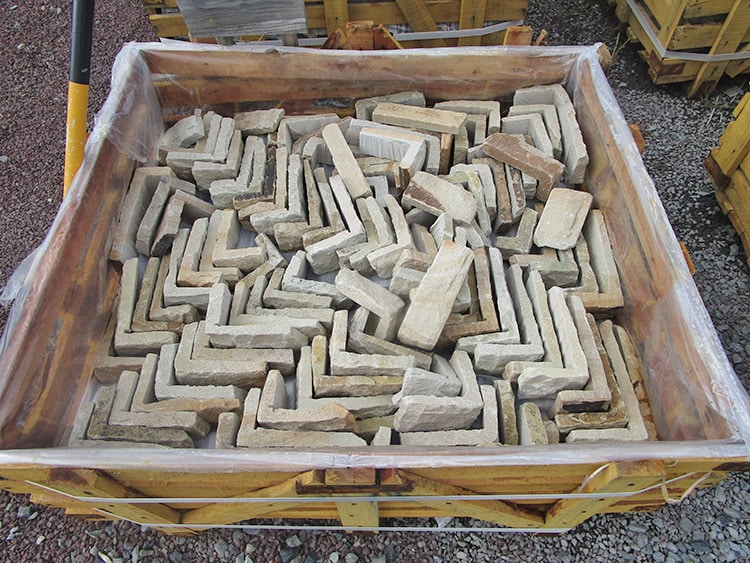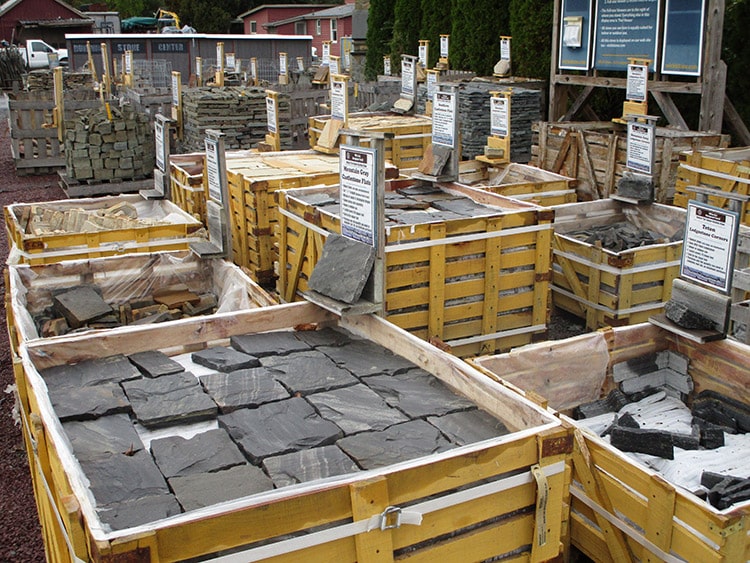 Over 30 Types Of Stone - In Stock!
At Wicki Stone we always have a great selection of in-stock veneer stone that is ready to pick up and take to the project. Over 75 additional types are available by special ordering though us.
Stop in Wicki Stone - It's an amazing place
We will show you our selection of in-stock fireplace stone as well as products we can quickly order.
When you find you stone we will load it for you, save it for your contractor to pick up or deliver it throughout the trip-state area.
Let's Get Started
Measure or design the fireplace area where you want beautiful, natural stone. Download our fireplace design grid paper and do your best to figure out how many square feet you will need. If that is dificult bring pictures and as many measurements as possible - we'll help you figure it out at when you stop in.
- Take a scenic drive to one of the most unique natural stone resources you'll find anywhere and survey the wide range of choices you'll have. If you are ready to buy we can send you home with the stone.