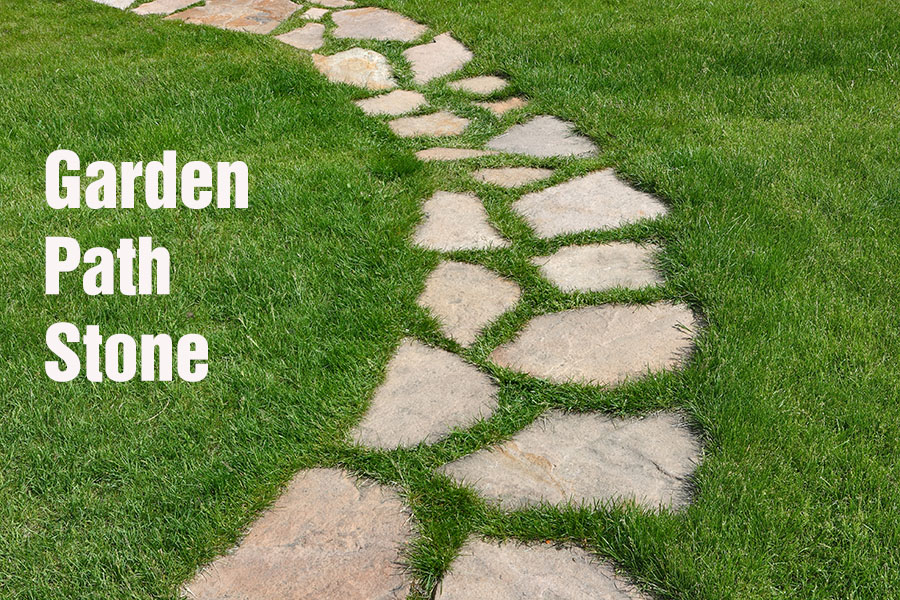 Garden Path Stone is stone used to make a walkable path through grass, gravel, sand or mulch. It is often called stepping stones. Garden paths use stone with reasonably flat tops and bottoms that can easily lay on the ground and provide a reasonably smooth surface to walk on. Stepping stone can be pattern pieces of precisely cut stone, but more often are irregular pieces - every piece is different - that fit together like a jigsaw puzzle.
An important consideration with garden path landscapes is what to use in and around the stone pieces - what is the filler for the gaps between pieces. The filler can be grass, mulch, various types of stone or decorative gravel or sand, quarry dust, polymeric sand, etc.. Properly installed garden paths can support grass in between the pieces that can  be mowed (care must be taken to make sure there is mower clearance with any stone).
Garden paths add a wonderful element to any landscape and immediately convey a natural, classic look to any garden space.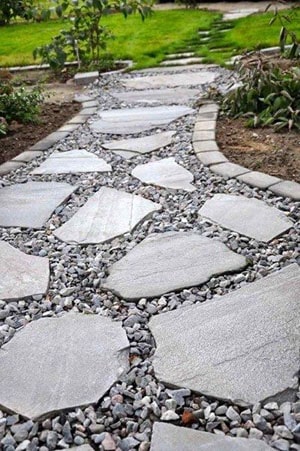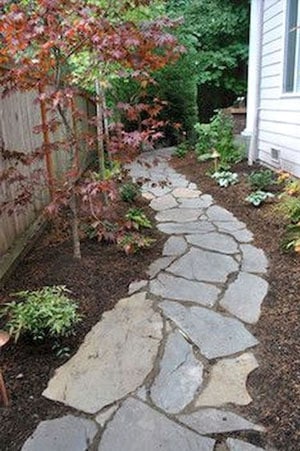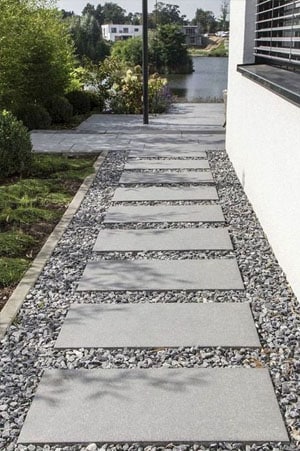 Garden Path Stone We Sell - Smaller Pieces
Horizontal pallets of stone composed of reasonably small pieces - in most cases pieces that are no bigger than 1-2 feet wide and deep, with many pieces be smaller and some types being slightly larger. Typically 1 or 2 persons can handle the stone in a horizontal pallet of smaller pieces.
Garden Path Stone We Sell - Slabs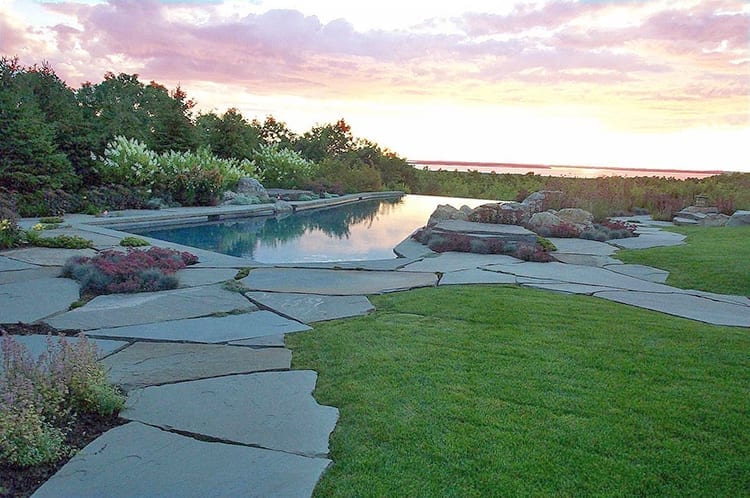 We sell medium to very large slabs of stone that can be used for garden paths. The pool deck to the left shows a large slab installation that we supplied. 
Examples of Stepping Stone installations