Stone Engraving Services From Wicki Stone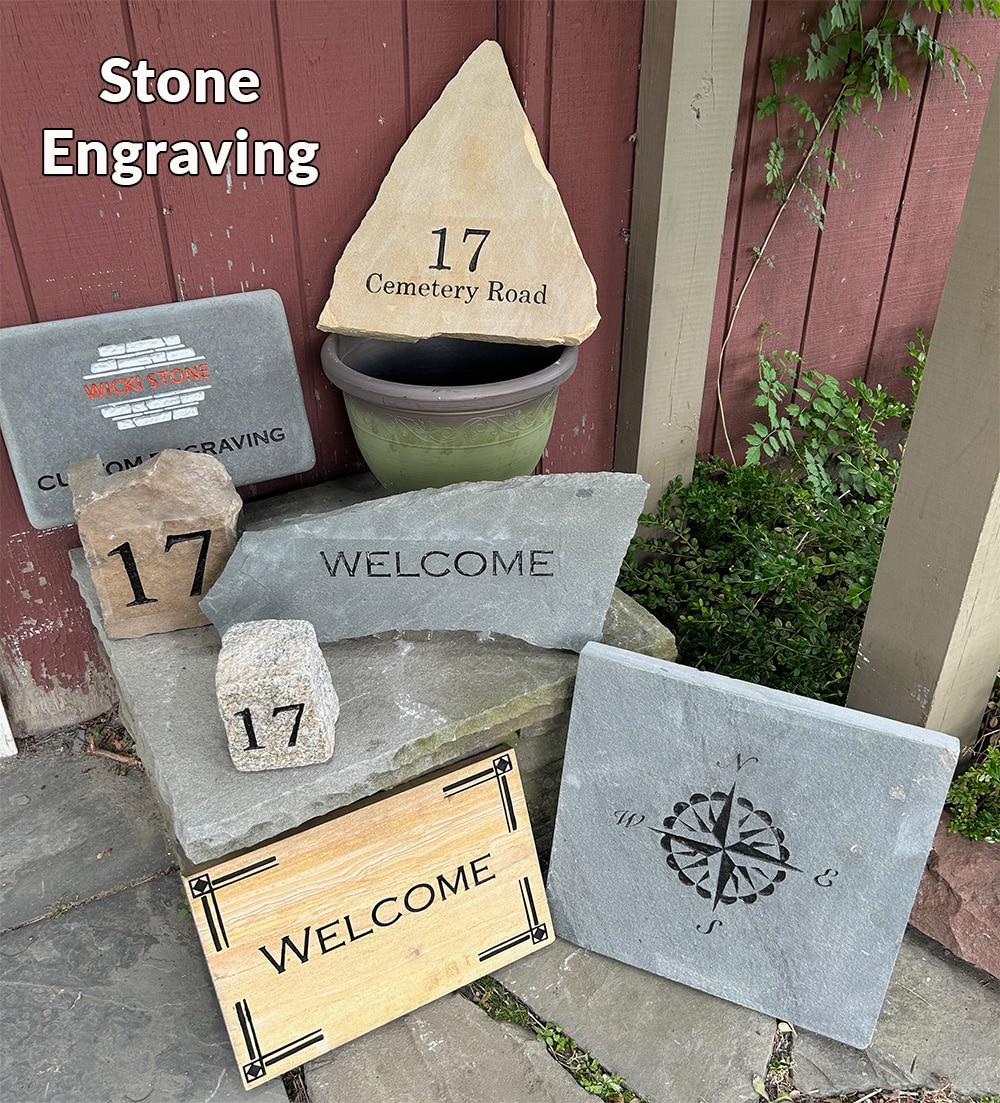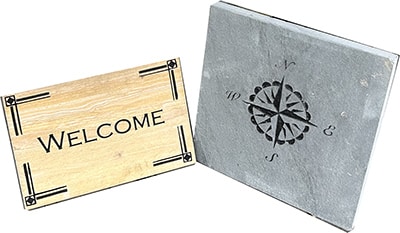 We engrave stone - in house at our New Jersey Stone Yard. Stone engraving involves sand-blasting a message into stone. The message can be words and graphics. Design your own engraved stone - from the utility of a house number, to welcome and memorial messages - stone engraving allows you to immortalize a message in stone. Stop in to learn more about the stone engraving services and capabilities of Wicki Stone.
Examples Of Stone Engraving At Wicki Stone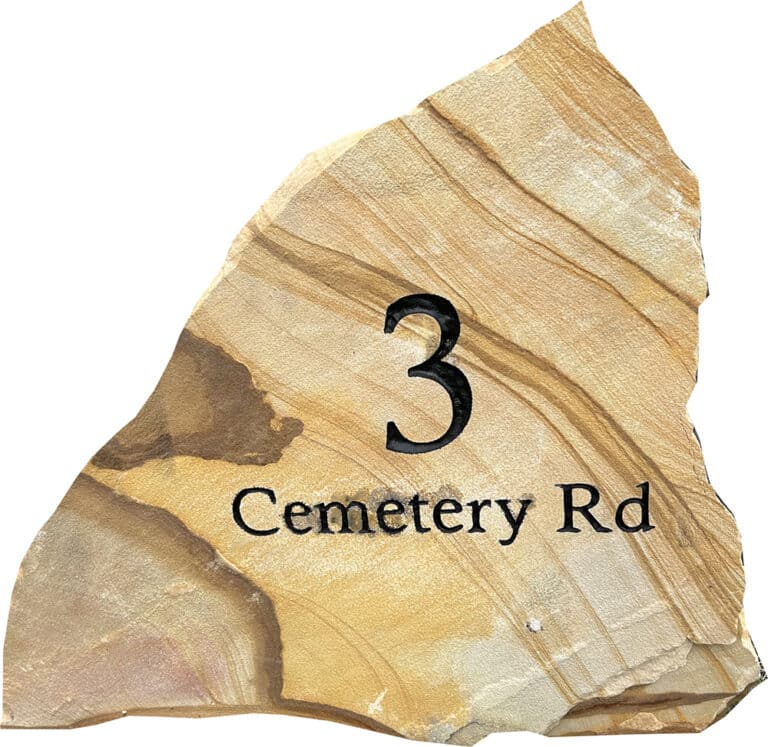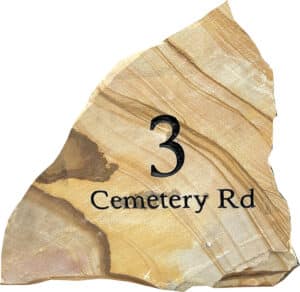 House Numbers & Addresses
Engraved In Stone
Want a creative and permanent house number or address sign? Consider stone engraving. We can engrave individual veneer stone pieces - perfect for a house number.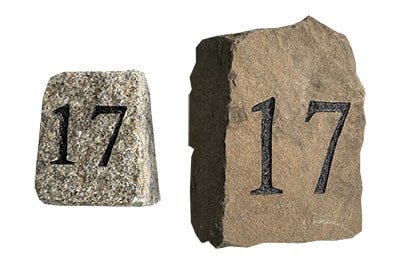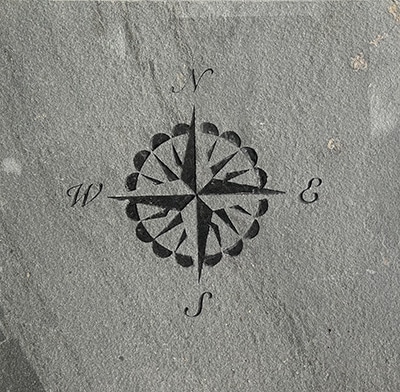 Graphics
From a compass to a favorite flower, a graphic icon to a company logo - we can engrave a wide range of graphics in stone. We can scan your artwork, create something from our graphics library or design something completely custom.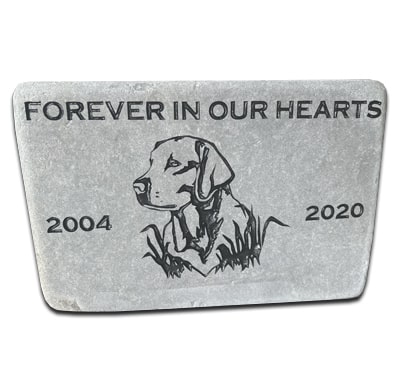 Pet Memorials
Memorialize your pet with an engraved stone.  Can be used at a gravesite or favorite resting place. Let the memory live on in stone.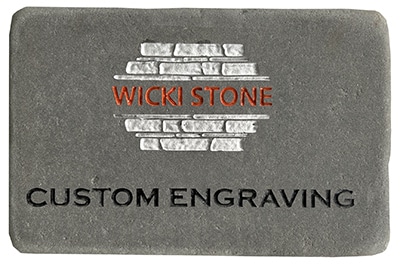 Logos
Set a favorite logo in stone that will last a lifetime. Or immortalize a family name, an estate name and add a graphic. Let people know something important happened here and is here to stay. A great business gift.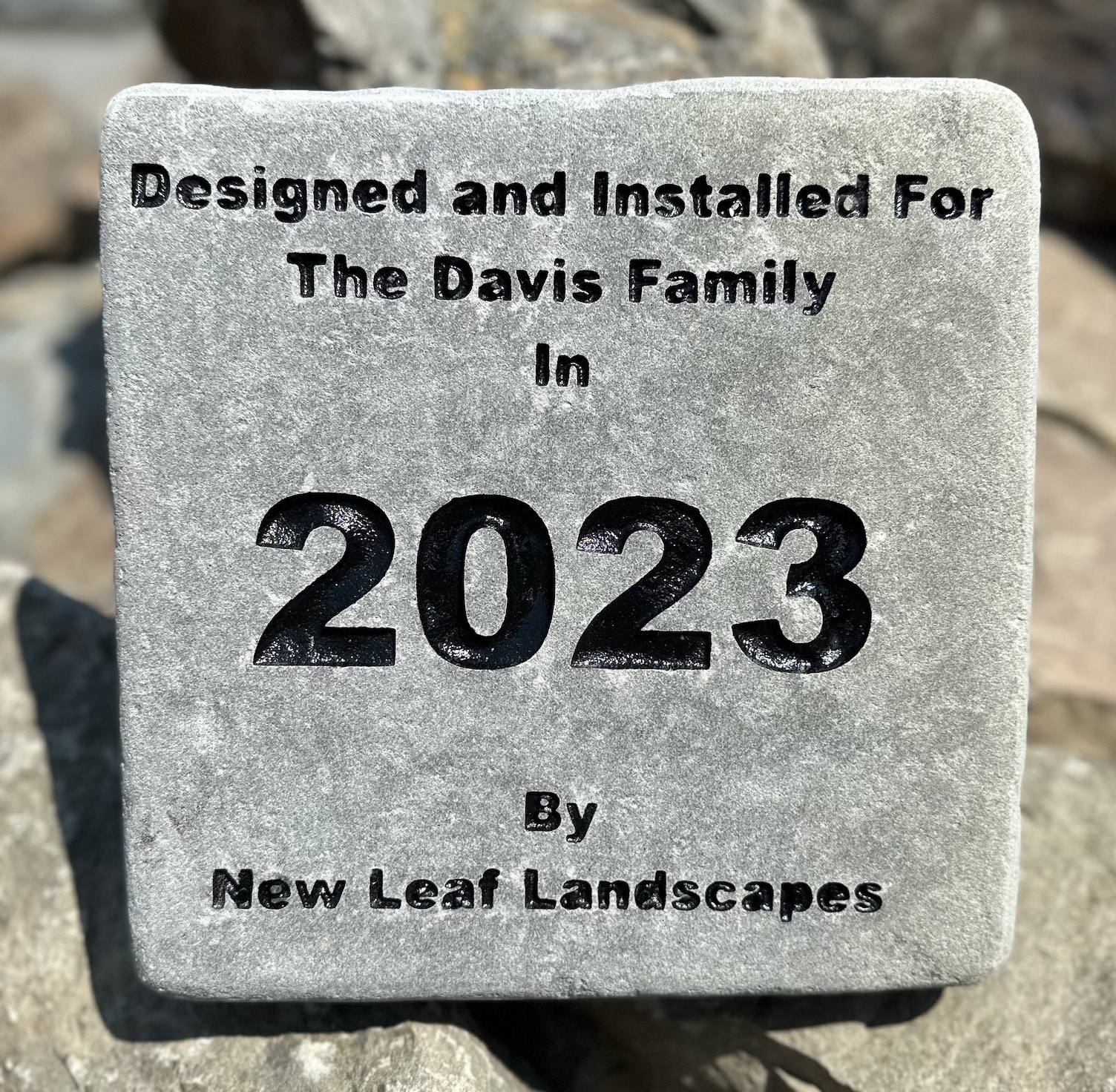 This engraving can be offered as a gift to the client to date the installation of the hardscape, attribute the project to the client's family name and sign your company name in stone. It makes a great gift and a wonderful plug for your business for many years to come.
How We Engrave Stone - The Process
Contact Our Stone Engraving Specialist With Questions Or Place An Order Below
Stone Engraving Order Form