Apple Creek 1 - 4" Full Range Color Wall Stone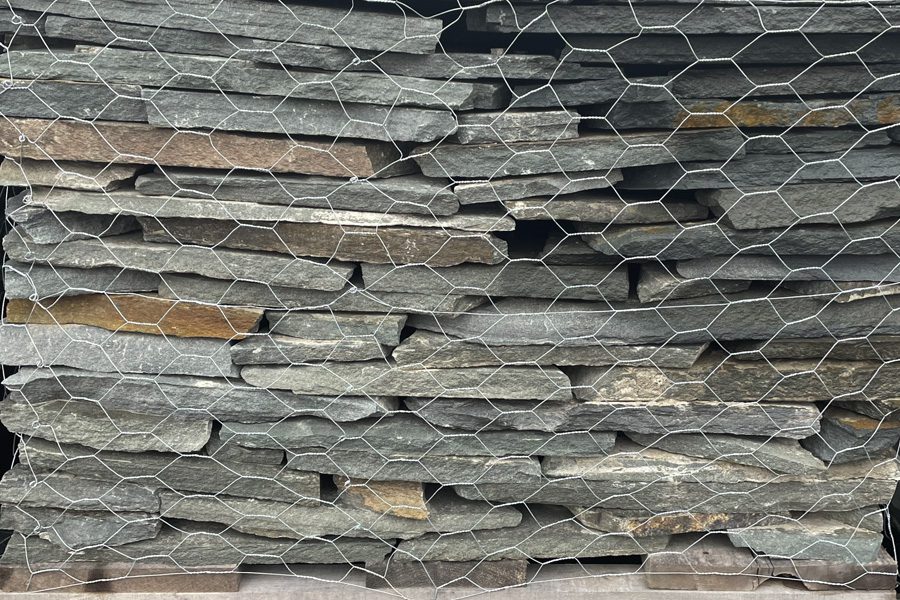 Apple Creek 1-4" Full Range Color Wall Stone Description and Details
Full color Apple Creek has a lot of gray in it and then plenty of earthtone accents. This is easy stone to work with - it stacks great.
Primarily gray, silver or even a bit blue with brown, tan or other earthtone accent colors.
Completely random and natural shapes. Apple Creek at this size is very flat top and bottom - which makes it so easy to stack. Height of individual pieces is 1 to 4" tall.
A typical pallet of wall stone covers 18 to 20 square feet per pallet of wall surface area. A pallet produces a wall 2' high and 9-10' feet long - or any combination of height / length that equals 18 to 20 square feet.
Frequently Asked Questions
Similar Products - What Goes With This Stone?
Apple Creek works well with Karney® Stone - especially Karney® steps. It also goes well with Bluestone - again especially steps.