"Having worked together for 25 years, we have produced a remarkable body of work, including functional elements such as stone steps, walkways, patios, and swimming pools, as well as naturalistic installations, such as waterfalls, ponds, streams and Japanese style gardens.
We have been featured in several books and numerous publications, including Garden Design Magazine, House and Garden, The New York Times and Architectural Digest.
The characteristics and requirements of site must be reconciled with the goals and aspirations of the designers and the client into a single expressive statement. Through the years we've developed a keen sense of which materials will produce the desired results."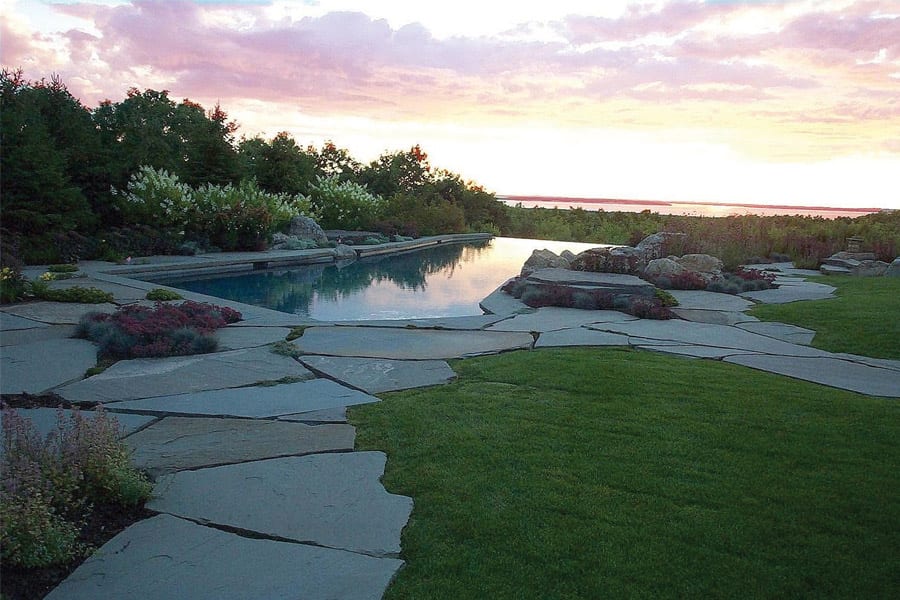 This magnificent poolscape shows signatures of a certain Rockwater style - the use of large irregular bluestone slabs, beautiful use of large placement rocks, and wonderful, random planting beds filled with carefully considered nursery stock and perennials. Wicki Stone has supplied Rockwater with stone for nearly 20 years, particularly the unique slabs, bridge rocks, waterfall spill rocks, natural stone steps, placement rocks and seat rocks that they used so effectively in this poolscape.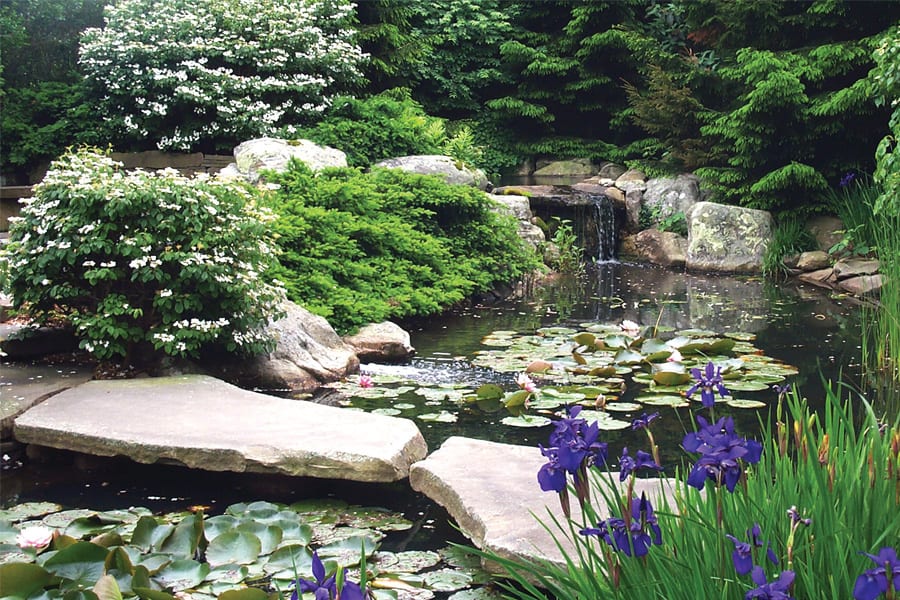 Boulders and Bridge Rocks make this water garden seem like it has been here for decades. Rockwater, as it's name implies, works at the intersection of Rock and Water and natural waterscapes are just one of their styles.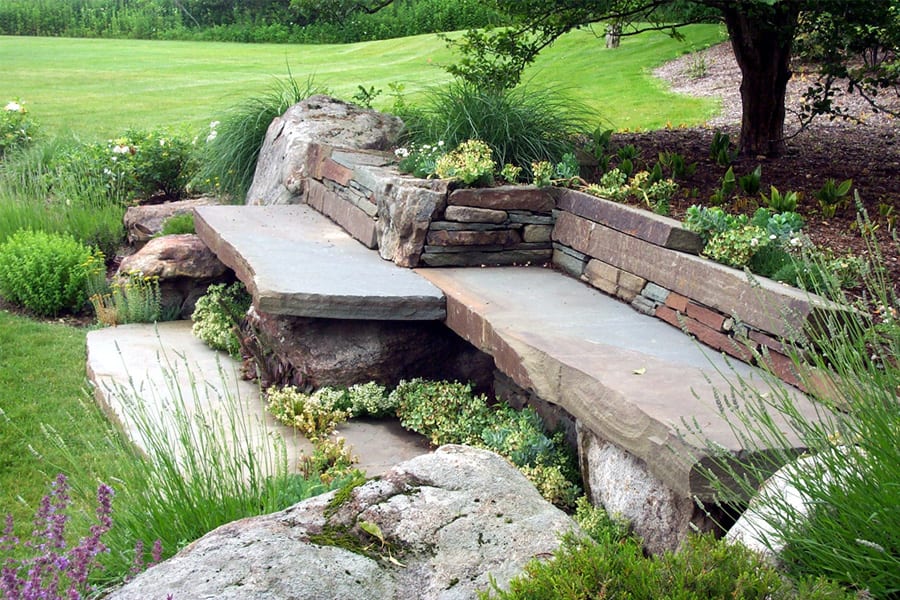 Natural stone benches are a Rockwater signature. PA Colonial Boulders, Karney® wallstone and bluestone wallstone come together in this creation. The benches are works of art and they are beautifully and durably constructed. Stone, perhaps more than any other element, allows a designer to blur the lines between function, art and sculpture. (Karney is a registered trademark of Wicki stone).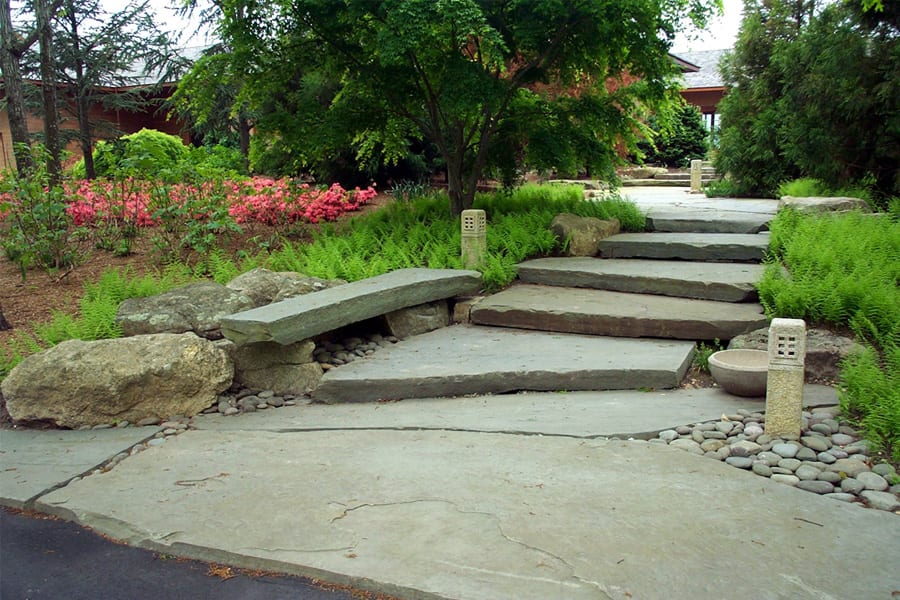 Bluestone slabs, PA Colonial Boulder and a Bluestone bench. Wicki stone carries a large inventory of all the stone you see here.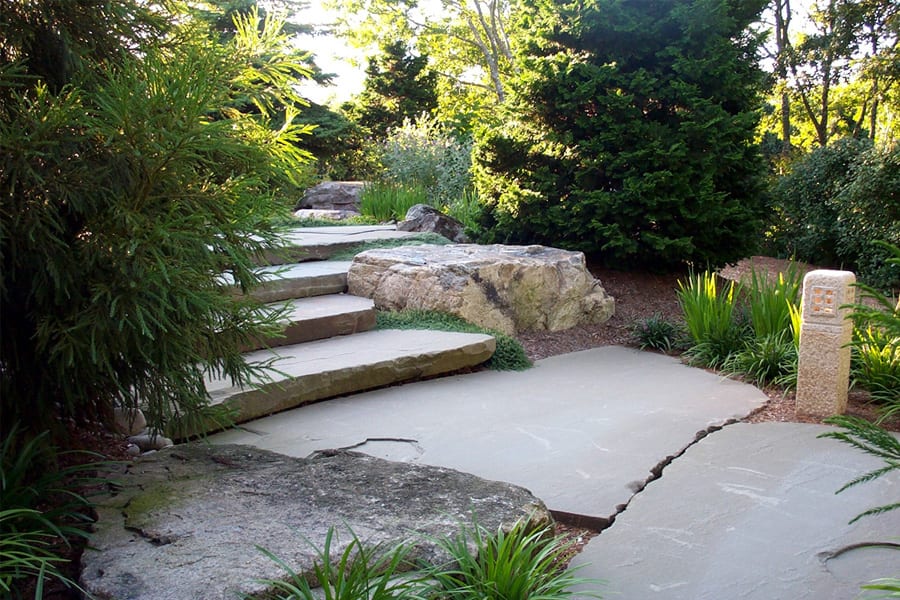 Rockwater works dry stream beds as well as they do water features. PA Colonial Boulders, River Rounds, and large specimen River Round Placement Rocks make a beautiful stream bed. Notice the simplicity of the plantings - Iris, Dwarf Bamboo and Japanese Garden Junipers perfectly compliment the hardscape.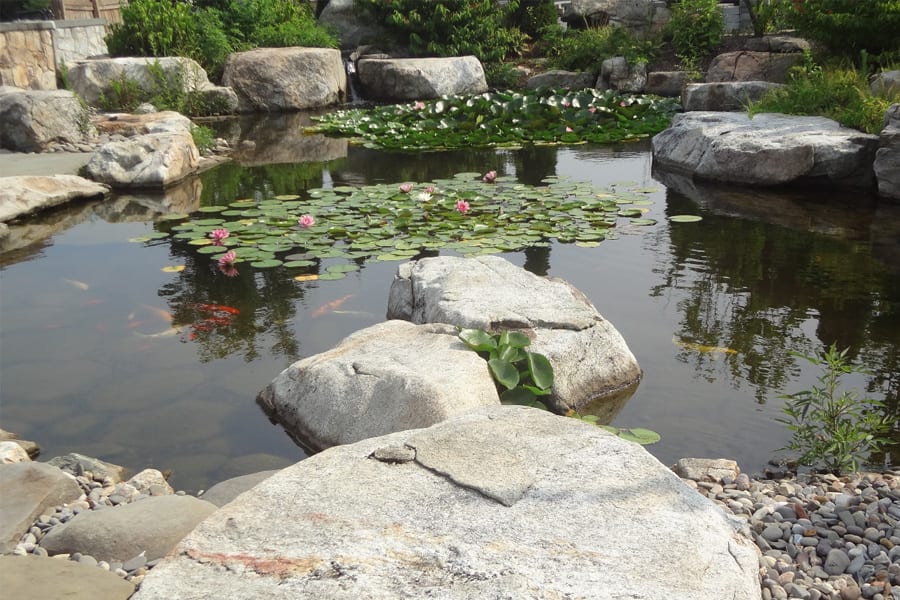 Rockwater built the water garden at our New Jersey stone yard. Once again the use of rock and water come together to create an environment that is hard to duplicate with any other combination of materials. To be at our stone yard on a nice summer Saturday, to see families come in to shop and then to see how children are pulled to, and fascinated by our pond - is to understand the power of combining rock and water.
Rockwater Ltd.
PO Box 882
Amagansett, NY 11930
Contact
Richard Cohen at 631 267 3320