Midnight Rockfaced Natural Stone Steps
Midnight is a dark stone that makes a unique stone step. Instantly looks aged when installed due to the color. The actual color has been described as darkish brown with hints of dark gray.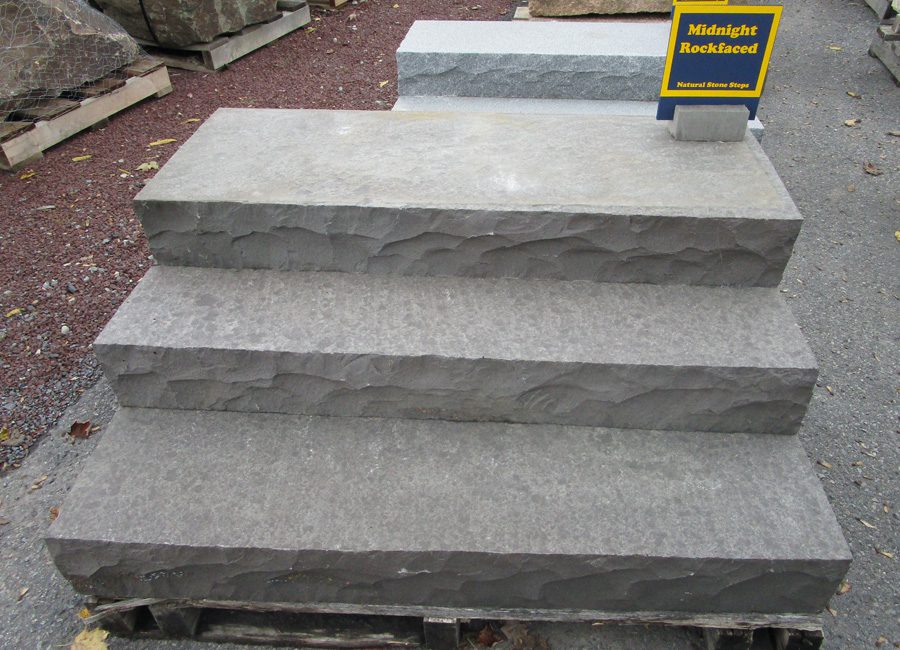 Midnight Rockfaced Natural Stone Steps Description and Details
Midnight Rockfaced steps or just Midnight Steps
A dark stone that doesn't look dirty, doesn't show first or stains and looks aged the minute it is installed.
Darker brown with hints of gray
Sawn top and bottom and rockfaced on the front edge
Precisely cut to 6" heights, Widths are typically 3'
By the total square feet of step surface area. Each step is measured at the saw house and pallets are marked with total square footage of all pieces on the pallet.
Natural Stone Steps Photo Gallery
Frequently Asked Questions
Similar Products - What Goes With This Stone?
The following products go well with Chapel Ridge Stone Steps
Indian Hill Wallstone - multiple forms
Indian Hill Boulders and placement rocks