Domestic Rainbow Walkway and Patio Stone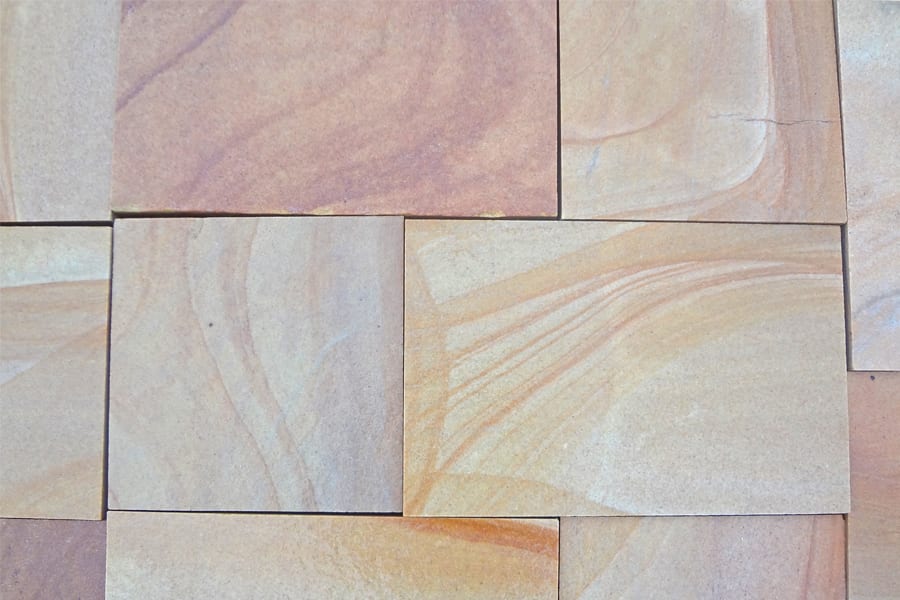 Long Description
Another stone that should be seen. The colors are intense and uniquely beautiful. People often feel the stone has a southwestern look, or that they've seen those colors in the Grand Canyon. Part of a family of stone products that includes tumbled walkway and patio stone, and irregular sawn patio stone. When the stone is wet the colors become even more intense. Very easy to work with.
Frequently Asked Questions
Similar Products - What Goes With This Stone?
Wicki Stone carries these products that match or compliment domestic rainbow stone.
Rainbow steps and treads
Rainbow wall stone
Tumbled rainbow walkway and patio stone - irregular shapes
Rainbow irregular sawn walkway and patio stone
Rainbow "chunks" large wall stone
Have Questions? Please call us at 908-637-6004 today
We sell over 1,500 different products in our yard, and we are constantly introducing new products. We can't show everything we sell on this site so please call if you have any questions or don't see what you are looking for. Or email us below.