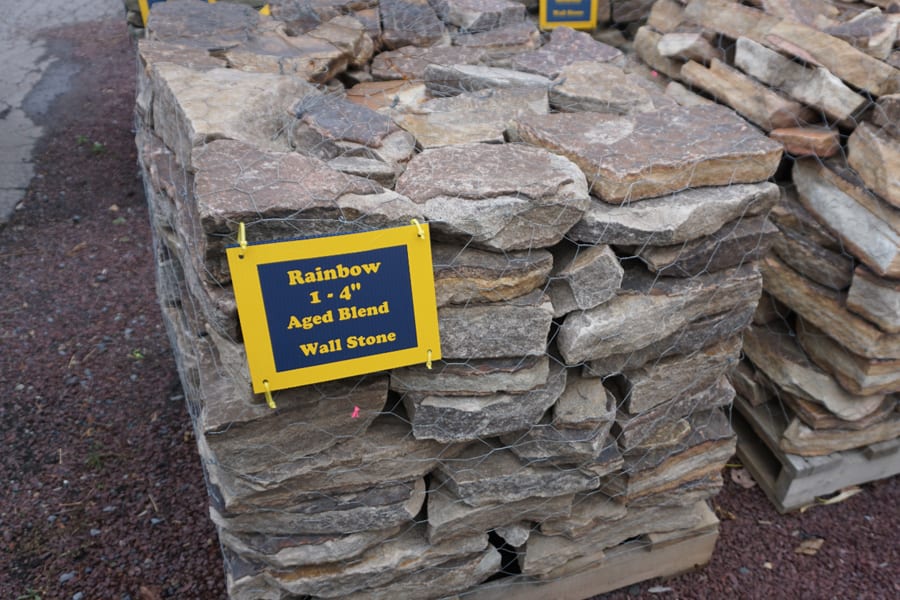 Rainbow Medium Wall Stone Description and Details
An aged version of our Rainbow Wall Stone line where the colors are more muted. But beautiful stratified layers of color still make for a very unique stone wall. One member of a family of Rainbow stone products at Wicki Stone.
The most frequent base color is a tan to light brown, but muted accent colors in layers can include white, black, salmon, rust and dark brown. Note the color difference in the 2 pallets shown in the photo above. Aged to the left, regular Rainbow to the right.
Completely natural, no man made finishing.
A typical pallet of wall stone covers 18 to 20 square feet per pallet of wall surface area. A pallet produces a wall 2' high and 9-10' feet long - or any combination of height / length that equals 18 to 20 square feet.
Frequently Asked Questions
Similar Products - What Goes With This Stone?
Rainbow is a large family of stone at Wicki Stone. Not only do we carry 3 types of palleted wall stone, we carry;
Rainbow Steps
Rainbow Boulders
Rainbow Placement Rocks
Rainbow walkway and patio stone - multiple types