Rainbow Chunks Large Wall Stone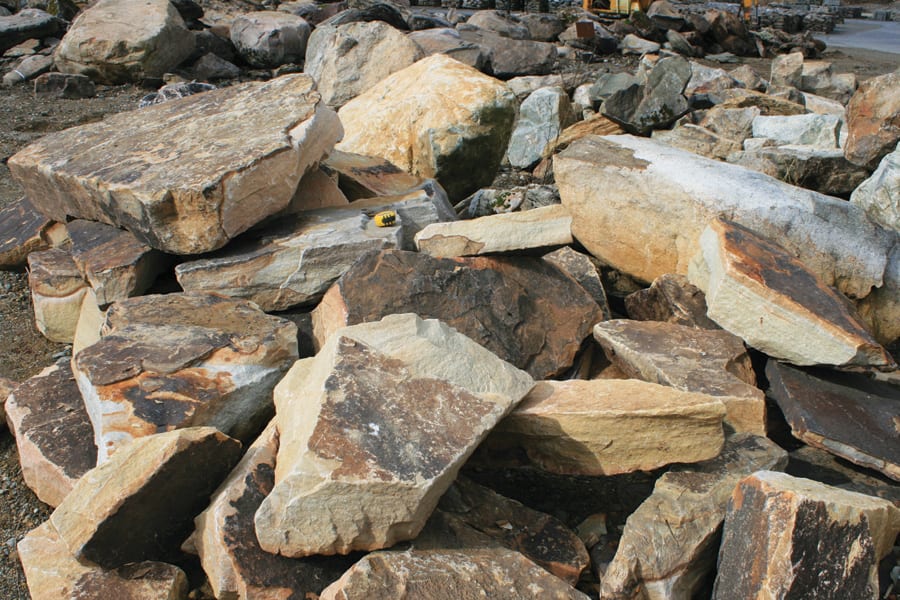 ® Karney is a registered trademark of Wicki Stone In Great Meadows, NJ
Rainbow Chunks Large Wall Stone Description and Details
Large "chunks" of our popular Rainbow stone can make an exceptional stone wall. Pieces are ideally roughly square or rectangular. Most pieces will weigh several hundred pounds or more.
Primarily brown or tan with a mix of accent colors that range from white to black, salmon, and rust.
6 to 8 square feet per ton. A ton produces a wall 2' high and 3-4' feet long - or any combination of height / length that equals 6 to 8 square feet.
Loose, by weight. Pick one piece or have us deliver loads up to 20+ tons
Frequently Asked Questions
Similar Products - What Goes With This Stone?
Rainbow is a large family of stone at Wicki Stone. Not only do we carry wall stone, we carry;
Rainbow Wall Stone (smaller pieces - multiple types)
Rainbow Placement Rocks
Rainbow Walkway and Patio Stone