Karney Strip Veneer Wall Stone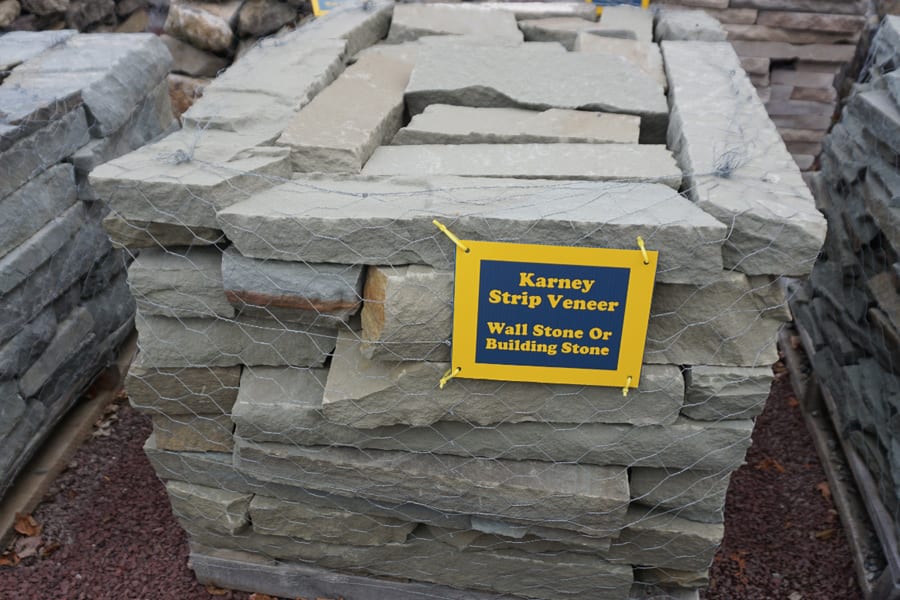 ® Karney is a registered trademark of Wicki Stone in Great Meadows, New Jersey.
Karney® Strip Veneer Wall Stone Description and Details
Raw Karney® stone specially snapped on our stone guillotine into relatively thin strips. Extremely easy to work with. Unique earth tone colors with a strong presence of grays and browns. Just one member of a family of Karney® stone products at Wicki Stone.
Primarily gray and brown, with accent colors that can include rust,  green and blue.
Thin strips and straight edges created by our on-site stone guillotine.
A typical pallet of wall stone covers 18 to 20 square feet per pallet of wall surface area. A pallet produces a wall 2' high and 9-10' feet long - or any combination of height / length that equals 18 to 20 square feet.
Frequently Asked Questions
Similar Products - What Goes With This Stone?
Karney® is a large family of stone at Wicki Stone. Not only do we carry 5 types of palleted wall stone, we carry;
Karney® Steps
Karney® Building Stone
Karney® Placement Rocks
Karney® Bridge and Dive Rocks
Karney® Walkway and Patio Stone - multiple types