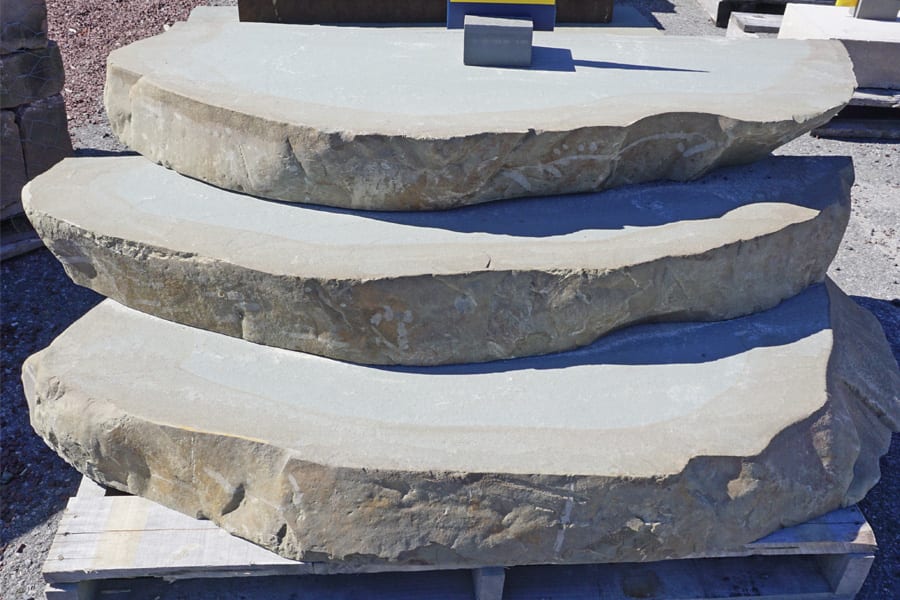 6" Sawn River Washed Steps
6" Sawn River Washed Steps
Cut from river washed boulders, these 6" tall sawn steps have irregular and water-softened natural edges, they are sawn top and bottom.
Light gray and silver with possible darker accent colors
Precisely sawn top and bottom. Completely natural edges. Edges are softened by water to be smooth.
These sawn steps are 6" tall. Length and width are highly variable and depend on the set. It is not uncommon for each step in a set to be 3-4 feet wide, 2 - 3 feet deep, but that can vary widely.
Stone Steps Photo Gallery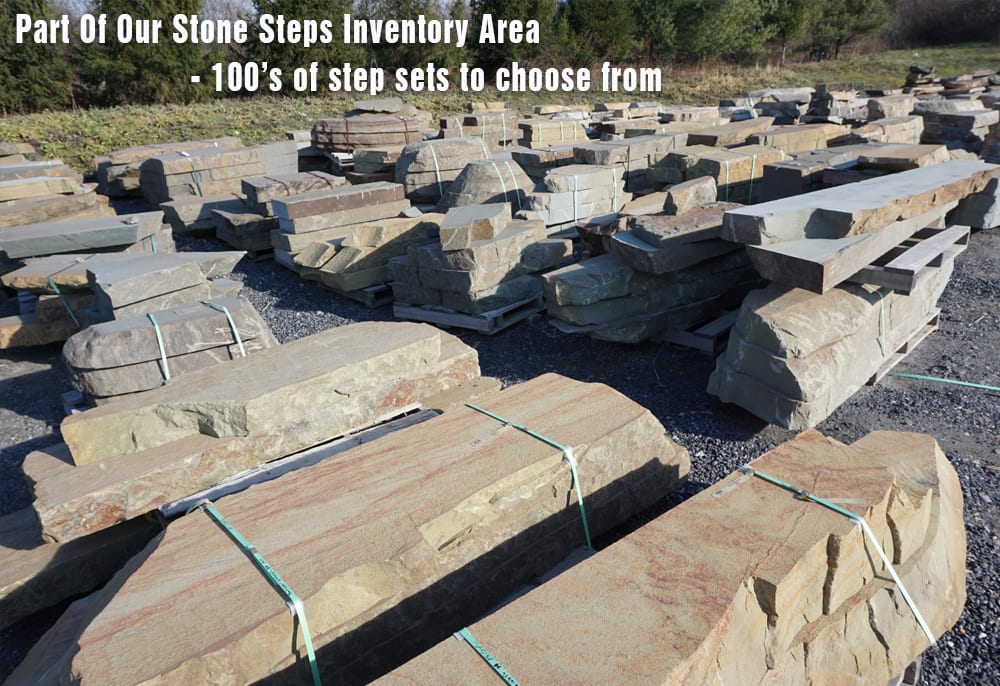 Frequently Asked Questions
Similar Products - What Goes With This Stone?
These steps are bluestone. Our entire bluestone product lines goes nicely with this stone. Our bluestone line includes;
Walkway and Patio Stone
Treads