Reclaimed Stone For Sale From The Historic Kean Estate
Wicki Stone is proud to announce that we have reclaimed the stone from the Kean Estate demolition project. The 110 year old house in Livingston, New Jersey is being torn down to make way for a new home. The stone has been carefully removed and transported to our Warren County New Jersey stone yard.
We are selling the stone in 3 basic forms
• Available by the pallet or bulk
• Depth of up to 12"
• Dark, rich color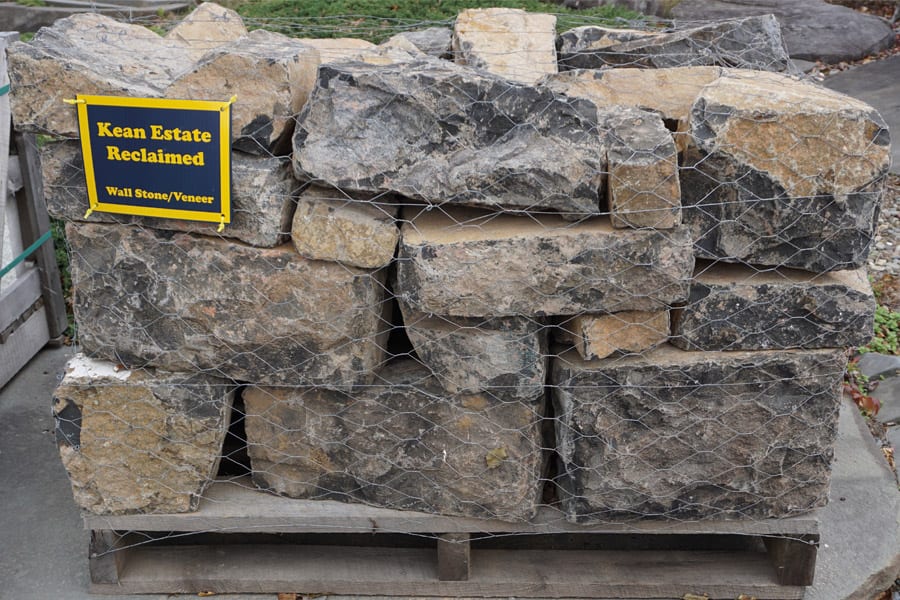 The exterior face of the stone is black. The brown, tan and rust you see are remnants of the mortar used to bind the stone. The mortar colors will fade a bit over time - but will remain a strong color presence in this stone for a long time to come.
• Very unique archways that are being sold as sets
• Brownstone with the outside face painted white
• Rocks have been numbered to help with assembly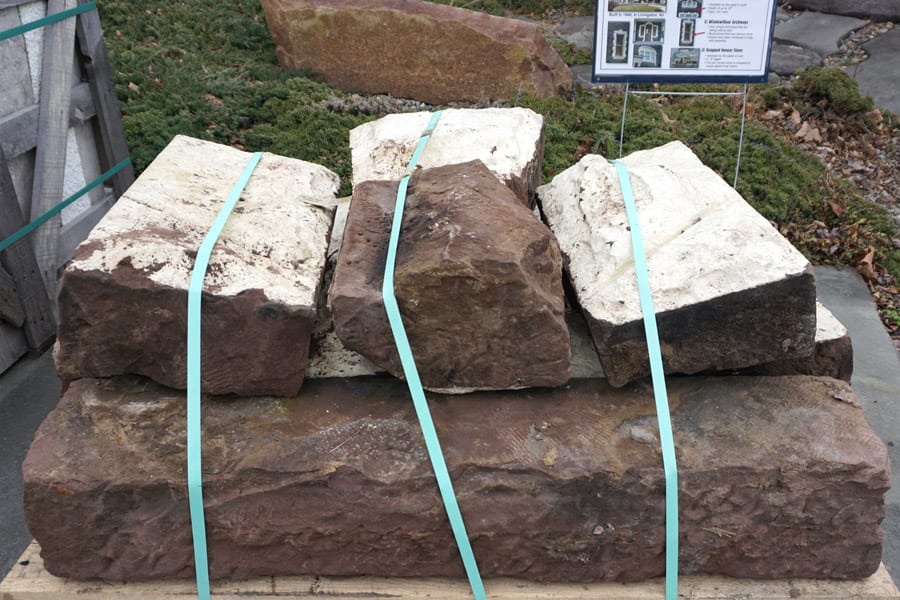 The stone used for the door and window archways is brownstone. The exterior face of the stone was painted white, the rest of the faces show the brownstone colors.
• Available by the pallet or bulk
• 4 - 6" depth
• Full size veneer stone is snapped to reveal darker inner colors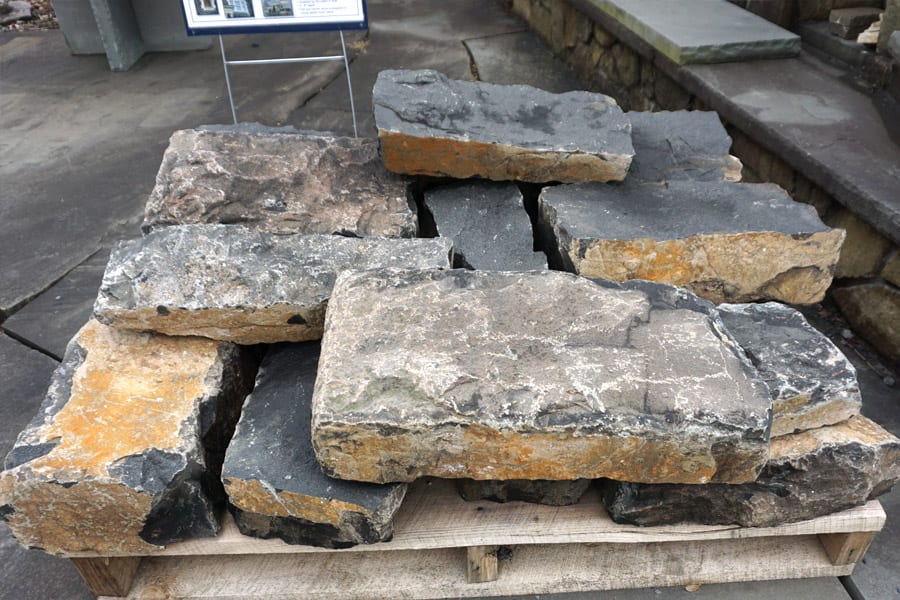 The stone has been split by our stone guillotine to reveal the black inner colors will retaining the rustic old mortar on the other edges. The depth of the stone has been reduced by the splitting process.
Ready to find out more? Call us today!
More About The Historic Kane Estate

"This century-old Georgian-style stone mansion distinguishes itself as the original home to Congressman Robert W. Kean, father of Thomas Kean, the 48th governor of New Jersey, and at the time presided over 300 prime acres in Livingston; today Windermere Court holds a prominent place among New Jersey's historical homes.
14 Bedrooms, 7 full and 4 half baths, 6 car tandem garage, 15 gas fireplaces, grand open spaces, soaring ceilings, custom moldings throughout, spectacular 5.14 acres property with tennis court and heated in-ground pool surrounded by Travertine terraces, and so much more." ( As quoted from NJ Luxury Real Estate )