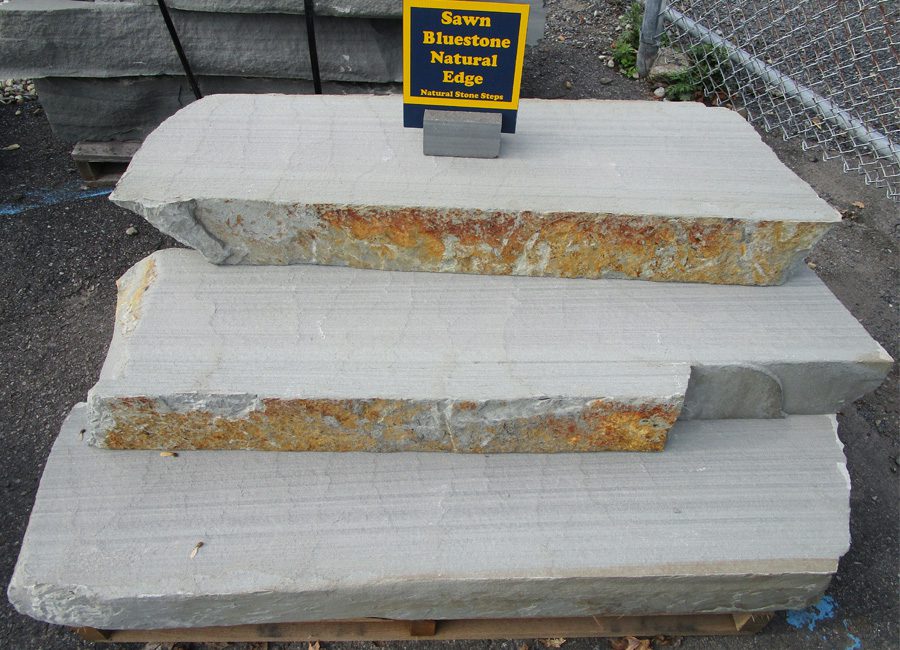 Sawn, Natural Edge Bluestone Steps Description and Details
These steps are sawn top and bottom and have a sawn thermal finish on the cut surfaces. The edges of the stone are completely natural. Creates a natural looking step with a smooth, but not slippery surface.
Medium gray and silver with occasional earthtone accent colors on some pieces
Completely natural edges. Sawn top and bottom with a sawn thermal finish that provides a textured finish.
Most steps have 6" riser heights. Length and width are highly variable and depend on the set.
By the square foot. Different sets can have a different number of steps. Example - one pallet may have 2 steps, others may have 3 or 4 steps. Pallets cannot be broken or separated
Frequently Asked Questions
Similar Products - What Goes With This Stone?