Karney Weight Natural Stone Steps
Karney Natural Stone Steps are completely natural - top and bottom and all edges. Karney® is a registered trademark of Wicki Stone - nobody has more Karney stone products than we do. Karney Natural Stone Steps are just one of three types of Karney Steps we stock. The medium to dark brown tones of Karney are present in each step, many steps have unique account colors added in. We typically have a large number of sets to choose from. Karney Natural Stone Steps at Wicki Stone in Great Meadows, NJ.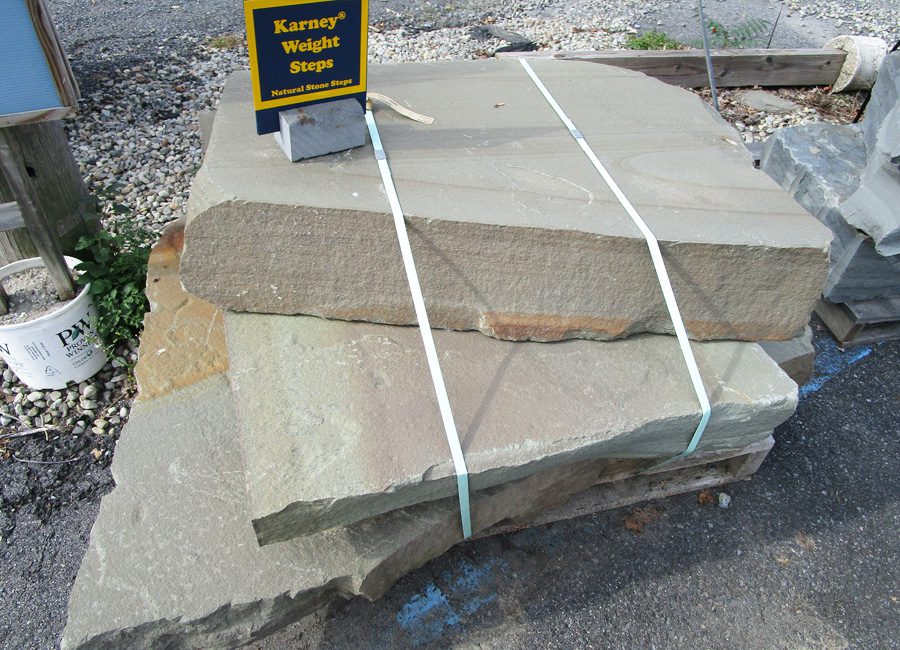 Karney® Natural Stone Steps Description and Details
Karney® Natural Stone Steps
Irregular steps pulled from the same sources as our popular wall stone. Brown tones with darker and lighter accent colors.
Shades of tan or brown. Subtle accent colors add interest.
Completely natural. Edges are highly irregular, top surfaces can be rough and uneven. Instantly gives a classic, aged look to any landscape.
Most steps have roughly 6" riser heights. Length and width are highly variable and depend on the set. It is not uncommon for each step in a set to be 3-4 feet wide, 2 - 3 feet deep, and 6 to 8" tall, but that can vary widely. We have some sets that are much longer, and certain sets can have significantly smaller lengths and widths.
By weight, in sets (sets are usually 3 steps but can be 2 or 4+). Sets cannot be broken up and mixed and matched.
Karney® Natural Stone Steps Photo Gallery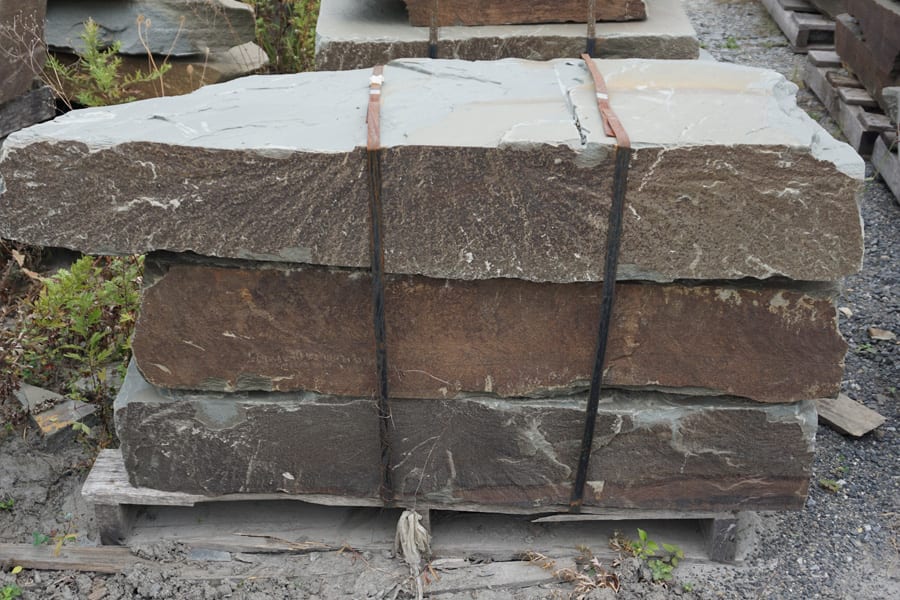 Frequently Asked Questions
Similar Products - What Goes With This Stone?