Bluestone Full Range Color Sawn Thermal Walkway, Patio, Pool Deck Stone
Bluestone Full Range Color Sawn Thermal Walkway, Patio, Pool Deck Stone is one of our four main types of pattern bluestone. This stone has two distinct characteristics. The full range color means you not only get the blues and silvers of all bluestone, you also gets shades of brown, green and rust colors. The second feature is the Sawn Thermal finish which is a smooth, but not slippery, finish that is lightly textured. This is a popular stone choice at Wicki Stone, and we have a large on site inventory of all types of bluestone. Our display area clearly shows your choices side by side which can make your final choice easier to make. Stop by and see our full selection of pattern walkway, patio and pool deck stone.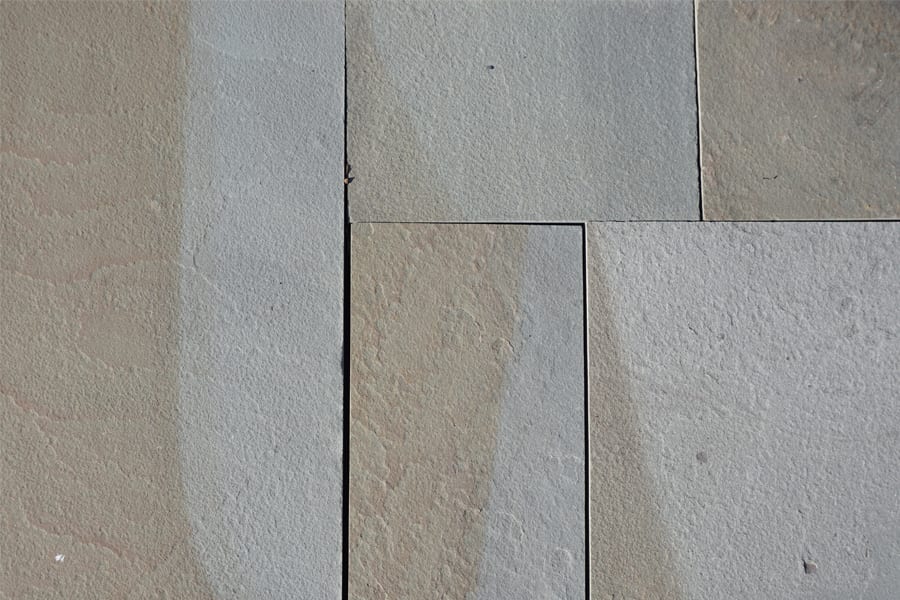 Long Description
One of our most popular walkway and patio stones. Two primary features - the variable colors of full range color brings in subtle earth tones to the blue-gray color of bluestone, and the sawn thermal texture provides a uniformly smooth surface look. Subtle earth tones make this a colorful version of bluestone. Browns, tans, and even green shading mix through the pallet in random ways. This is easy stone to work with.
Frequently Asked Questions
Similar Products - What Goes With This Stone?
Wicki Stone carries these products that match or compliment full range color, sawn thermal finish Bluestone
Bluestone steps and treads
Bluestone wall stone
Bluestone building stone
Karney® steps, wall stone and building stone
Have Questions? Please call us at 908-637-6004 today
We sell over 1,500 different products in our yard, and we are constantly introducing new products. We can't show everything we sell on this site so please call if you have any questions or don't see what you are looking for. Or email us below.