Rainbow 1 - 4" Wall Stone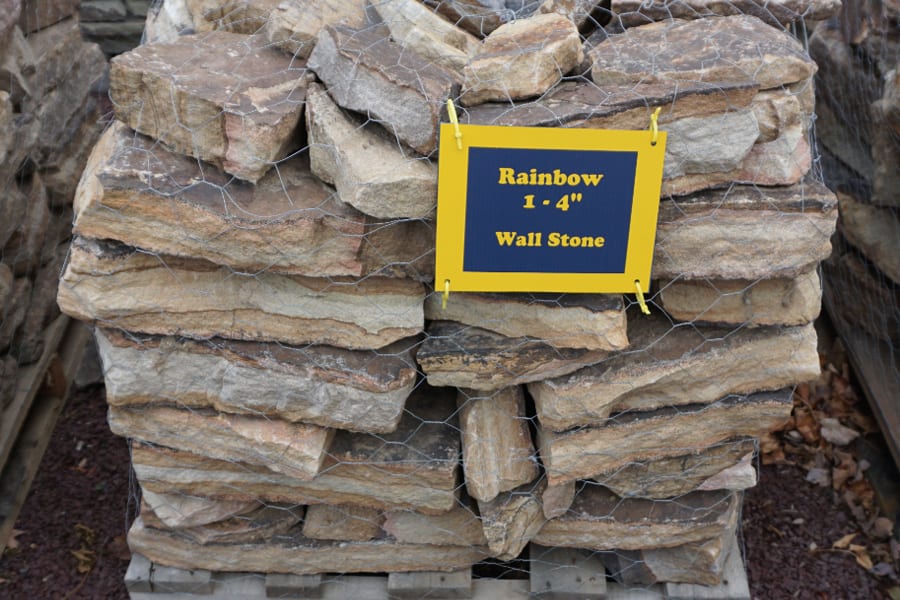 Rainbow 1 - 4" Wall Stone Description and Details
One of six types of palleted Rainbow Wall Stone we offer. Beautiful stratified layers of color make for a very unique stone wall. One member of a large family of Rainbow stone products at Wicki Stone.
The most frequent base color is a tan to light brown, but accent colors in layers can include white, black, salmon, rust and dark brown.
Completely natural, no man made finishing.
A typical pallet of wall stone covers 18 to 20 square feet per pallet of wall surface area. A pallet produces a wall 2' high and 9-10' feet long - or any combination of height / length that equals 18 to 20 square feet.
Frequently Asked Questions
Similar Products - What Goes With This Stone?
Rainbow is a large family of stone at Wicki Stone. Not only do we carry 6 types of palleted wall stone, we carry;
Rainbow steps,
Rainbow Boulders
Rainbow Placement
Rainbow walkway and patio stone - multiple types