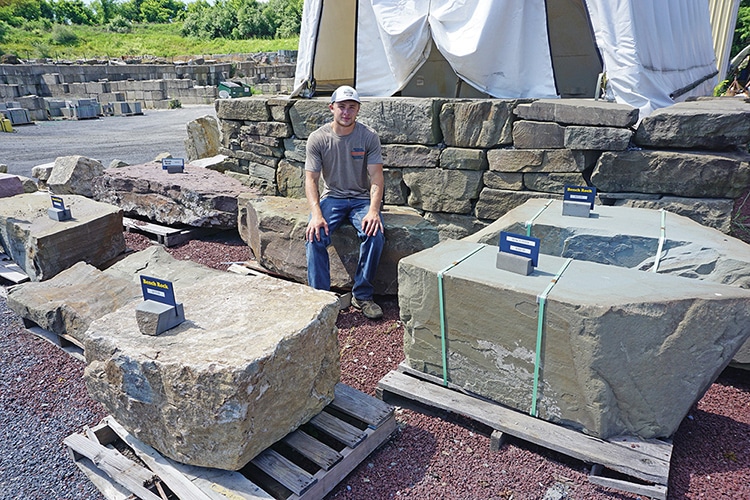 Bench Rocks are pieces of stone used as benches or seating. They can also be called seat rocks or stone seating. These functional, sculptural stone Seat and Bench rocks are hand picked from select quarries. Bench Rocks are typically significant pieces of stone - they cannot be stolen and will last for millions of years. The stone is most frequently Bluestone or Karney®, the colors are blues and silvers or browns with earth tone accents. We have a great selection of these unique stone accents that can really elevate a design to the next level.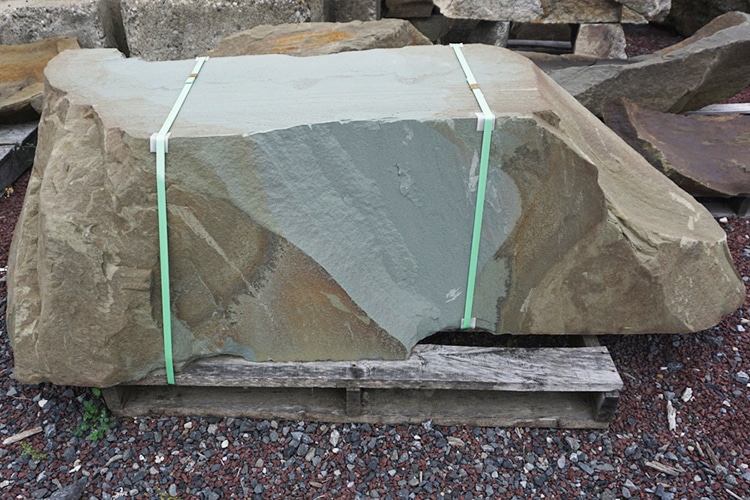 An example of a stone Bench Rock at Wicki Stone. Note the size of the pallet (4' x 3') and the size of the stone on top of it. Bench Rocks are typically substantial pieces of stone, often weighing over 1,000 or even 2,000 pounds. They come in all sorts of shapes/sizes/colors. This particular rock is full color bluestone - you can see the gray and silvers present in all Bluestone but there are also earth tones in a full color stone.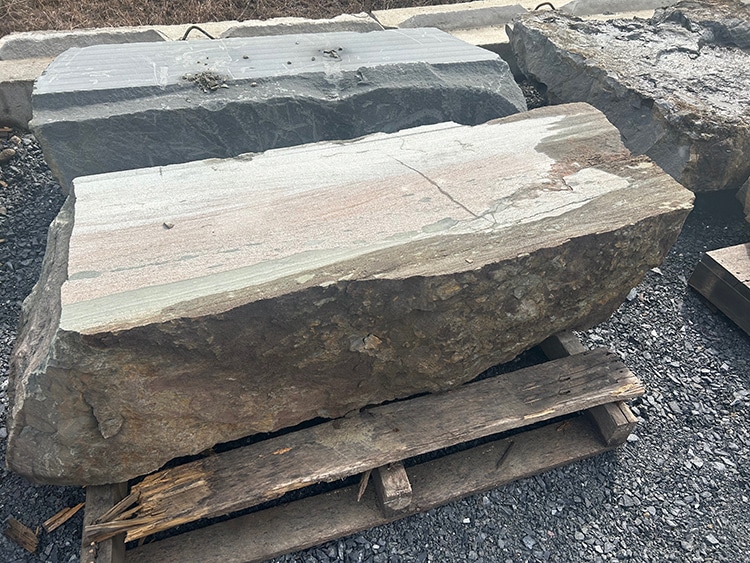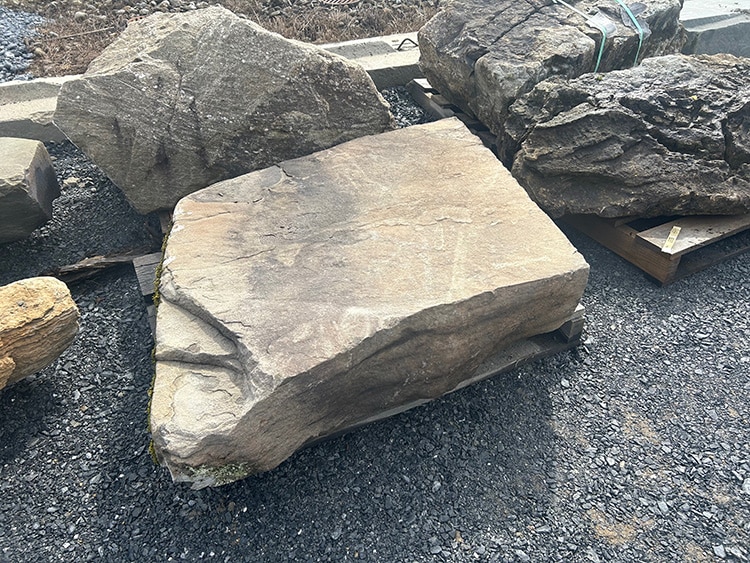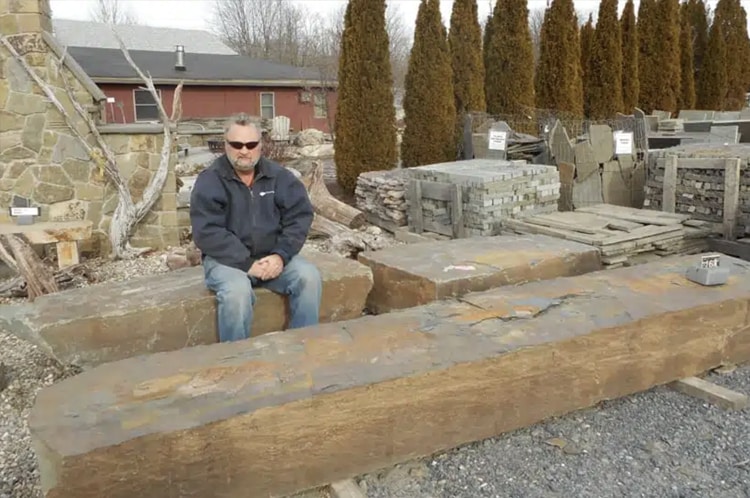 This is an example of Karney® Stone used as a landscape bench rock. The brown tones of Karney are evident. It also shows you that different sizes can be available including specimen bench rocks like the one in front.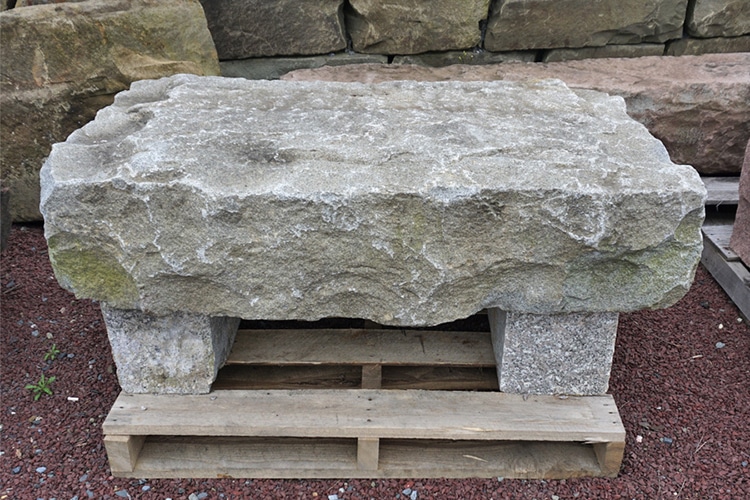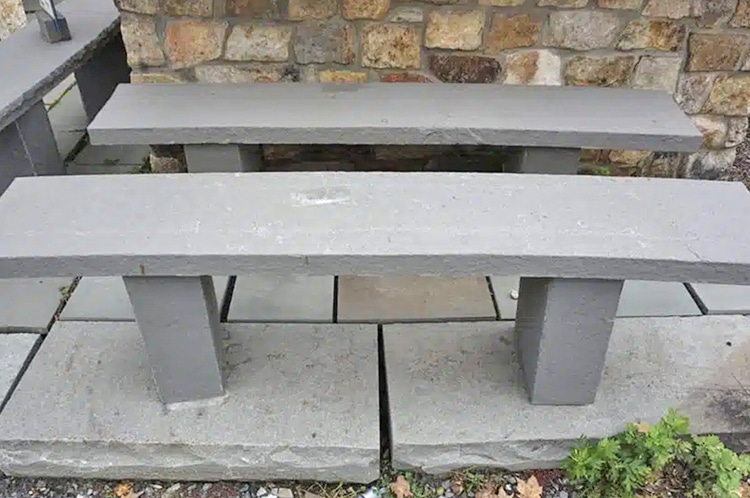 These are stone Benches made of Bluestone. They are fabricated in our on site fabrication facility and can be custom built to your specifications.