Reclaimed Estate Wall Stone From The Kean Estate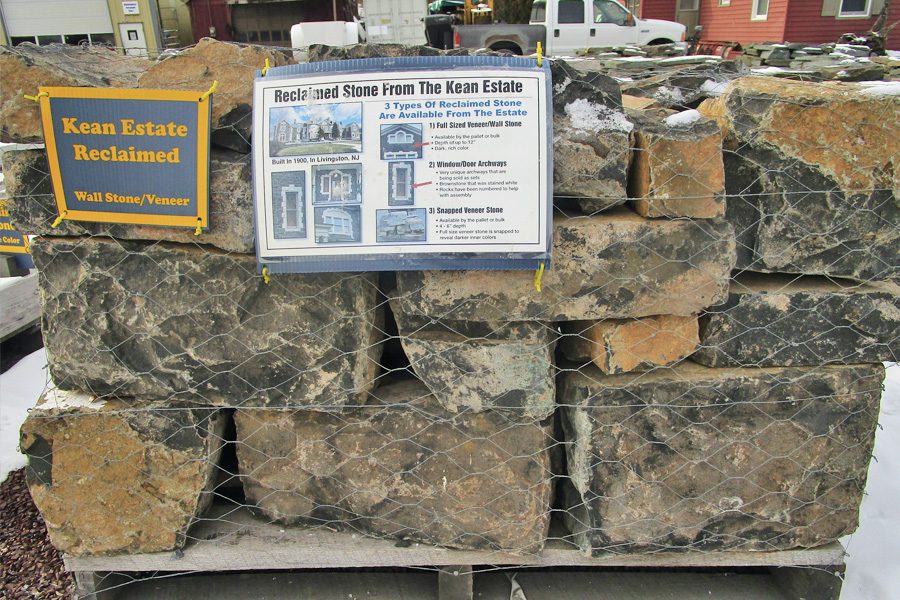 Reclaimed Kean Estate Wall Stone Description and Details
Reclaimed when the old NJ Kean Estate was torn down this stone is primarily charcoal but the brown, tan and white of the old mortar add a wonderful mix of colors to this historic stone.
A mix of charcoal, brown and tan with a hint of white
The original hand-chiseled finish from expert masons who practiced over 100 years ago.
A typical pallet of wall stone covers 18 to 20 square feet per pallet of wall surface area. A pallet produces a wall 2' high and 9-10' feet long - or any combination of height / length that equals 18 to 20 square feet.
By the pallet and it is available in bulk (loose) form.
Frequently Asked Questions
Similar Products - What Goes With This Stone?