Rosa Irregular Walkway and Patio Stone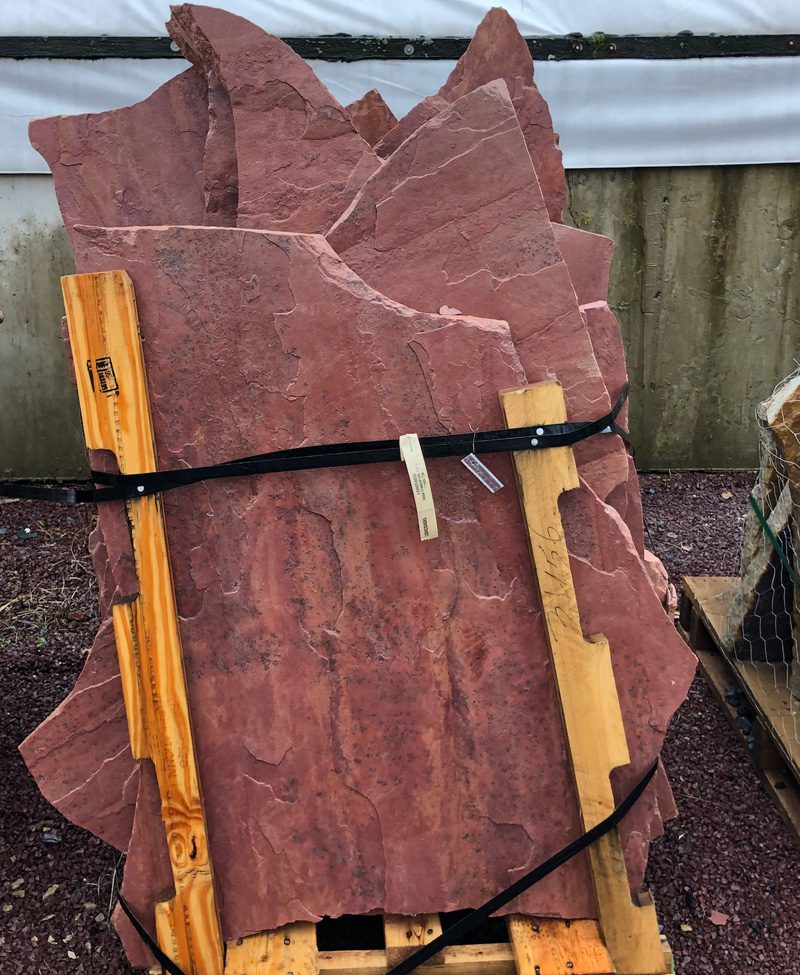 Long Description
Red is hard color to get in large pieces of stone. We went to Arizona and found a great quarrier and this beautiful stone. The color is distinctly red from a distance but as you get closer subtle color accents and gradients become apparent. The modestly rough surface adds a great texture to the stone. This is very unique stone for the northeast and we can't wait to see how it is looks on a finished job.
Frequently Asked Questions
Similar Products - What Goes With This Stone?
Wicki Stone does not carry any other large red stone.
We have Brownstone which has some red in it and may go well with Rosa
We have red gravel which would look nice around the outside of Rosa.
The silvers and grays in bluestone would contrast nicely with Rosa.
Have Questions? Please call us at 908-637-6004 today
We sell over 1,500 different products in our yard, and we are constantly introducing new products. We can't show everything we sell on this site so please call if you have any questions or don't see what you are looking for. Or email us below.