Rattlesnake Buff Irregular Walkway & Patio Stone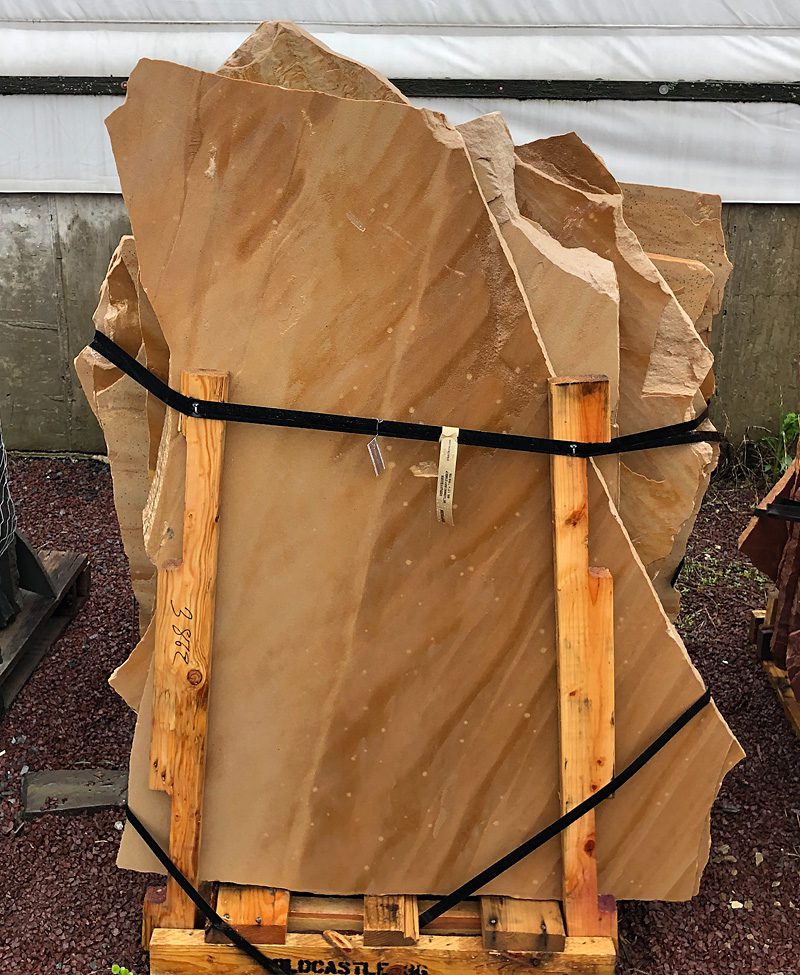 Long Description
We went to Arizona and found a great quarrier and this beautiful stone along with a wonderful red stone we call Rosa. The color of Rattlesnake reflects the colors of sand and sandstone. The lighter color will not get as hot as darker stone in direct sunlight. Distinct speckling in select pieces adds character and variability to this wonderful new choice in irregular stone.
Frequently Asked Questions
Similar Products - What Goes With This Stone?
Wicki Stone does not carry any other stone in this specific family.
Have Questions? Please call us at 908-637-6004 today
We sell over 1,500 different products in our yard, and we are constantly introducing new products. We can't show everything we sell on this site so please call if you have any questions or don't see what you are looking for. Or email us below.