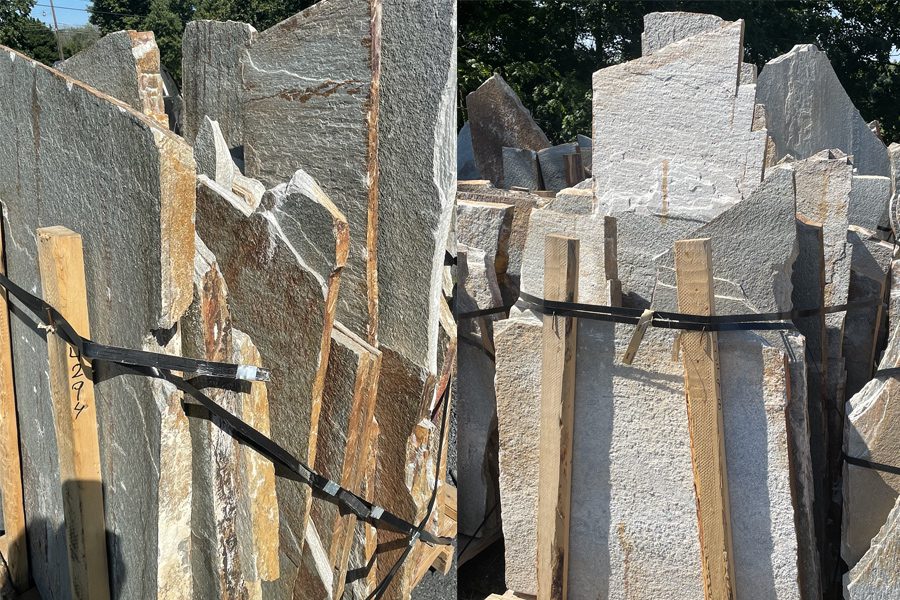 Long Description
We went to Arizona and found a great quarrier with a wonderful red stone we call Rosa, and a great tan to brown stone called Rattlesnake Buff. Both stones represent the unique colors of the desert of the southwest U.S.. We've added a third stone to that mix of southwestern stone - Desert Quartzite. Gray and silver base colors mix with a wonderful array for accent colors to produce a stone that is utterly unique - there really isn't anything close to it in our extensive selection of walkway and patio stone that is similar. Desert Quartzite is a metamorphic stone. It was originally sandstone - a stone made primarily of sand and silt. Metamorphic stone is compressed sandstone - it is compacted by heat and pressure to create a very durable and hard stone. The colors are due to the original sand and silt plus a wide variety of minerals.
Frequently Asked Questions
Similar Products - What Goes With This Stone?
Wicki Stone does not carry any other stone in this specific family.
Have Questions? Please call us at 908-637-6004 today
We sell over 1,500 different products in our yard, and we are constantly introducing new products. We can't show everything we sell on this site so please call if you have any questions or don't see what you are looking for. Or email us below.